It's only natural for children to worry about themselves, their families and their friends during the coronavirus outbreak. It doesn't help that many kids are now unable to see much-loved family members (and have no clear answer on when this will change).
So we've put together a five-step guide to talking to kids about coronavirus to help them stay calm and informed as we all adjust to a new routine.
1. Start with the facts
By now, even young kids will have heard about coronavirus. Depending on their age, some might be struggling to process TV or online news reports. Others may be hearing coronavirus rumours from friends, or reading them on social media, and feeling especially anxious as a result. Either way, now's the time to talk to your child about what's happening and how it will affect their day-to-day life.
The NSPCC stresses the importance of not shying away from talking to kids about coronavirus: "They may have already picked up snippets of information from social media or the news, and even though they haven't discussed it with you, they may be wondering what it means for them and people they care about."
Start by explaining that coronavirus is a new illness that can affect your lungs. It causes a cough and high temperature and, if you get it, you need to stay at home for at least seven days. Reassure your child that there's a good chance most people who get coronavirus will recover.
gohenry tip: Avoid talking about this at bedtime. Wait until your child is calm and relaxed. Afterwards, change the subject to something more lighthearted or take their minds off it with a fun activity.
2. Explain the terminology
Kids of all ages may be hearing a lot of confusing new terminology like 'social distancing' and 'self isolation'. It's important to explain what these mean, especially to teens who are most likely to want to go out and meet with friends.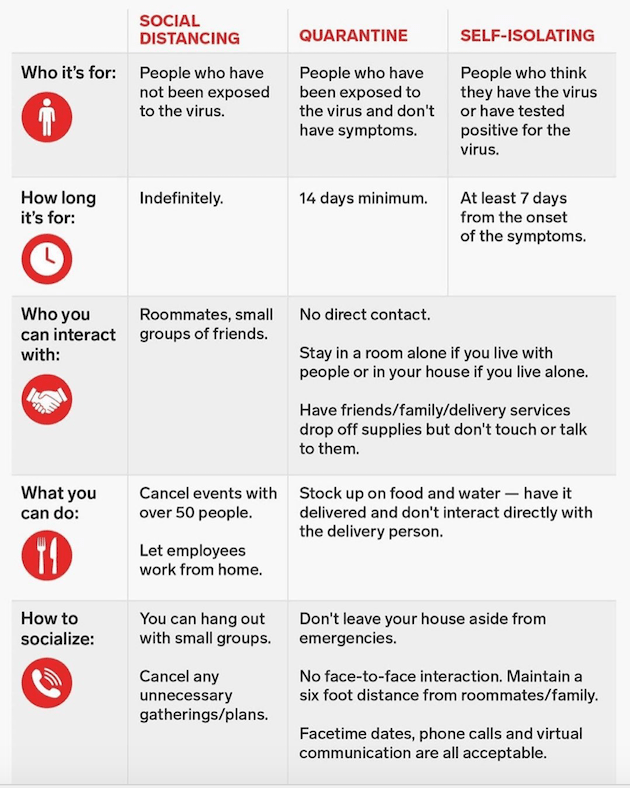 Social distancing: Put simply, this means avoiding other people as much as possible to help stop the spread of COVID-19, even if you don't have the virus. It's the reason schools have closed and why many are working from home. Social distancing (unfortunately) means saying no to family get togethers, parties and playdates. It also means staying two metres away from others and avoiding public transport when you carry out essential activities like grocery shopping.
Quarantine: This applies if you think you may have been exposed to (or are at great risk of getting) coronavirus, but aren't yet unwell. In this instance, it means not leaving the house (although you can use your garden, if you have one). You can still spend time with family members living under the same roof, although if you begin to show symptoms, you must then self-isolate.
Self isolation: This applies to someone who has coronavirus, or the symptoms of coronavirus. It means staying completely isolated in a separate room, and not coming into contact with anyone: family or otherwise. Self-isolation should last until you've completely recovered.
gohenry tip: Social distancing can be pretty hard on kids, so try not to worry if they're enjoying more screen time than usual. There are lots of great educational apps, games and activities that can keep kids engaged and occupied.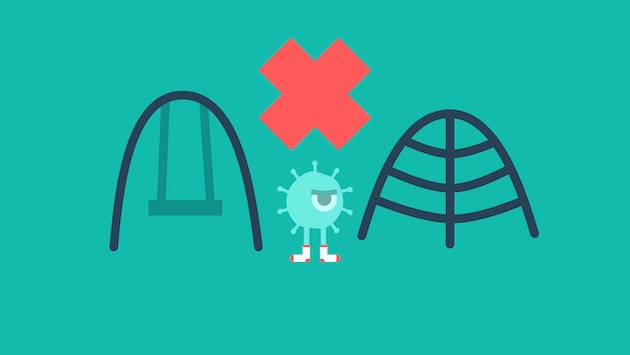 3. Involve them in the solution
Help kids feel more in control of the situation by reminding them of the things they can do to help stop the virus spreading. Show them how to wash their hands properly for 20 seconds – or as long as it takes to sing Happy Birthday twice.
It helps to work these measures into your household routine, too – handwashing after using the toilet, before eating, before leaving the house, and as soon as you get home. With a little bit of encouragement it'll soon become second nature.
gohenry tip: Take the repetitiveness out of handwashing by challenging kids to sing along to their favourite song (or a different song every time) while they soap up.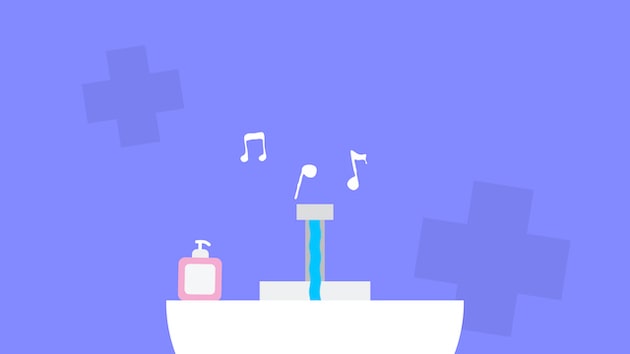 4. Avoid fake news
Discourage older kids and teens from spending too much time on social media: unreliable information is likely to increase their anxiety. Explain that some of what they see may be inaccurate, and that it's best to trust the experts.
Newsround offers reliable, age-appropriate information and advice for younger children and you can look at websites like UNICEF and World Health Organisation to find the information you need to answer questions in a calm, honest and informed way.
gohenry tip: If your kids are missing their friends, encourage group video calls or gaming sessions. You could also direct them to Childline's message boards where they can chat, safely and anonymously, to other kids, as well as trained counsellors.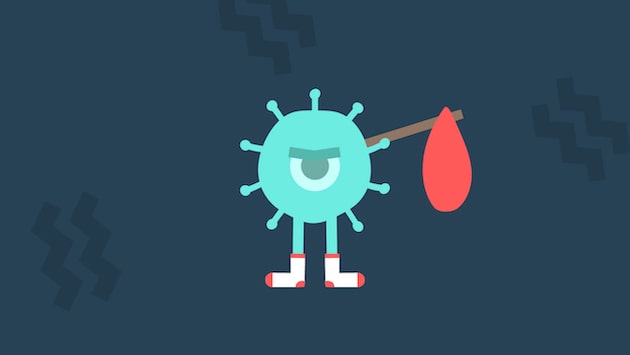 5. Stay positive
Right now, it's absolutely normal to feel scared and unsettled, and it's important kids know this. If kids are worried about their grandparents, schedule regular video calls for extra reassurance. Finally, point out that doctors are working hard to stop the coronavirus outbreak and are busy developing new medicines and vaccines to keep us all safe.
gohenry tip: Don't forget the good news! If you see positive stories and pictures of the health workers, scientists and volunteers who are working hard to help everyone during the coronavirus crisis, share them with your kids. We'll be doing the same!