Did you know that the government opened a Child Trust Fund (CTF) account for every child born between 1 September, 2002 and 2 January, 2011? As part of the scheme, children were given vouchers worth at least £250 (depending on their household income), but the money was locked away until they reached their 18th birthday.
In total, around six million Child Trust Funds were opened, and the first of these are now reaching maturity. This means your teenager could be sitting on hundreds of pounds (if not more) that they can now choose to spend, save or invest.
From September 2020, HM Revenue & Customs (HMRC) figures show that an estimated 55,000 teenagers per month will be able to access a lump sum from their Child Trust Fund when they reach their 18th birthday. In total, around 800,000 accounts are expected to mature each year.
Will your child's CTF be one of them?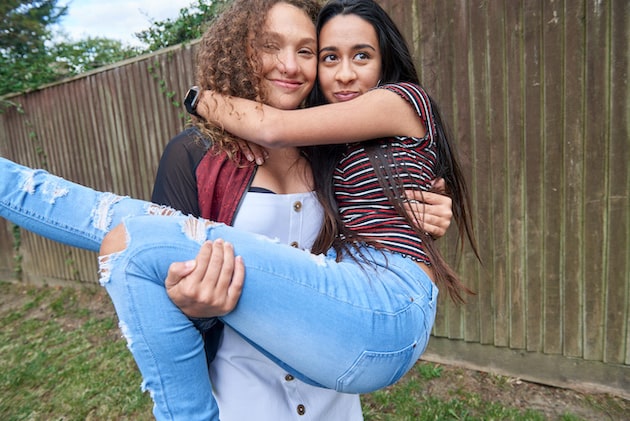 What is a Child Trust Fund?
The Child Trust Fund is a long-term, tax-free savings or investment account. All children born while the scheme was running were given a voucher, which a parent or guardian could pay into a CTF, either as a cash saving plan or invested in stocks and shares. This was designed to give children a financial cushion when they reached adulthood, as well as helping families to get into the habit of saving for their child's future. The voucher scheme was scrapped in 2010, and the Child Trust Fund was replaced by Junior ISAs (JISAs) in 2011, but existing CTFs continue to operate.
Although the money invested in a CTF belongs to the child, a parent was required to act on their behalf and open the account with their choice of CTF provider. Family and friends could then add money to the account, up to an annual limit (in 2020, this stands at £9,000 per year).
How do I know if my child has a Child Trust Fund?
All children born within this nine-year period (between 1st September 2002 and 2nd January 2011) will have a Child Trust Fund. Even if their contribution voucher was never claimed, the government invested the money on the child's behalf.
Child Trust Fund providers will send out statements in advance of your teenager's 18th birthday, showing how much their fund is worth and explaining what to do next. If you don't receive a statement, it's possible that your address details are out of date, so you'll need to contact your provider to find out more about the next steps.
How can I find my child's Child Trust Fund?
According to the Share Foundation, there could be as many as one million 'lost' or dormant Child Trust Funds, either because a family moved house and forgot to update their details, or because they never claimed their CTF voucher. An estimated 1.7 million accounts were opened by HMRC, because a parent didn't claim their child's voucher before their first birthday – so there's a good chance they still don't know that it exists.
If you're having trouble finding your child's CTF, you can use HMRC's tool to locate it. You'll need a Government Gateway ID and password to use this service but, if you don't have one, you can create one when you fill in the online form. HMRC will then send you the details of your CTF within three weeks. Teenagers aged 16 or over can request this information themselves; all they need is their National Insurance Number.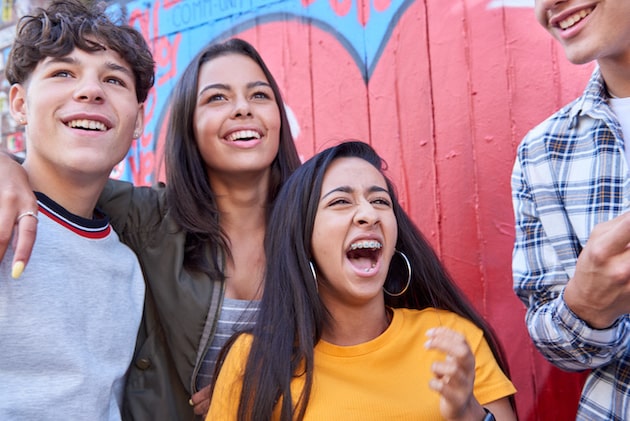 How much is my Child Trust Fund worth?
This depends on your original investment and whether you've topped up the Child Trust Fund with any extra cash. The latest figures from the Share Foundation suggest that most mature CTFs have a total value of around £1,000 – although those belonging to children from lower-income families could be worth around £1,600, as they received a higher level of government contributions.
What happens to the Child Trust Fund when my teenager turns 18?
From the age of 16, a young person can take control of their Child Trust Fund, but they can't withdraw any money until their 18th birthday. Shortly before their 18th birthday, the CTF provider will send a letter explaining your child's options: they can take the money as cash, invest it in an ISA, or a mixture of both. Only your child can make this decision and give instructions, so you can't do it for them.
If your CTF provider doesn't receive instructions, the money will be moved into a protected, tax-free account: either an ISA or a matured CTF.
Can I transfer a Child Trust Fund to a Junior ISA?
If your child's CTF hasn't yet matured, you have the option to transfer it to a JISA. Doing this will mean you have a wider choice of products from a range of providers, so you could earn a higher interest rate, get a better return on your investment or pay lower fees (which can be up to 1.5% on Child Trust Funds).
You can choose between a Junior Cash ISA, which lets you lock up savings until your child turns 18 – so it's a good short-term option for older teens. For younger children, you might want to consider a Junior Stocks & Shares ISA, which is the investment alternative to a Cash JISA. This can offer a better return over a longer timeframe, but there's always a risk that the value of your investment could go down as well as up. There are various options available, which can allow you to pick a product depending on how worried you are about seeing the value of the account decline, and the length of time you plan to hold the investment before you'll need to access the money.
If you're considering moving your child's CTF to a JISA, you simply need to compare JISAs and choose the one you want to switch to, bearing in mind that you have to transfer the full amount and close the CTF. You then tell the new provider that you'd like to open an account and complete a transfer form. The transfer should be completed within 30 days.