Do you remember the first time you earned your own money? Maybe you had a paper round, a part-time job in a local shop or did some babysitting. Even though teens still do these kinds of jobs, Gen-Zers have a strong entrepreneurial streak — and they're far more likely than previous generations to come up with creative ways to make money.
According to generational expert Eliza Filby, Generation Z is already earning money in non-traditional ways. She says: "This generation are sellers as much as buyers. They're selling goods on Depop, organising events, selling artwork and selling their skills. They're starting young, which means that Gen-Z won't necessarily be relying on their parents to give them pocket money in the same way as previous generations."
Figures from gov.uk show that there are already 450,000 16-24 year-olds running small businesses in the UK, and it's becoming increasingly common for kids to come up with their own money-making enterprises, rather than getting a conventional Saturday job.
Earning a wage is empowering — and it's a great way to learn about the value of money. So if your teen isn't already working at the weekend or during the school holidays, encourage their entrepreneurial spirit with the following money-spinning ideas…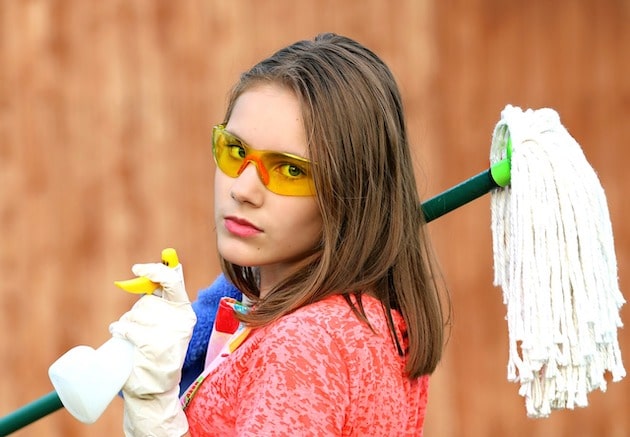 Teens: will clean for cash
A different kind of homework
Not all parents feel comfortable with the idea of paying kids to do household chores, but it can be a great way to introduce the idea of earning money, especially for children who aren't yet old enough to get a part-time job.
It's easy to set up a task on your gohenry app, and your child will be paid for their work when it's marked complete. Young children could earn small amounts for everyday tasks like setting the table or washing the dishes, while teens could earn a weekly wage for doing the ironing, gardening or washing the car.
The IT crowd
Gen-Zers are digital natives who typically find it easy to navigate all the latest tech. So why not capitalise on these skills and earn money by helping friends and family to set up their new phones, computers, tablets, TVs and smart speakers? Tech-savvy teens could even offer tutorials on how to send emails, use social media, shop online or make Skype calls. Most teens take these valuable skills for granted — but older generations are often prepared to pay for the benefit of their know-how.
Community spirit
Older children could ask neighbours if they'd like some help mowing lawns, raking leaves, cleaning windows or even popping to the shops for groceries. For safety reasons it's best to stay close to home and only ask people you know — and you might want to accompany them for the first few times to make sure they know what they're doing!
Alternatively, teens could offer a tutoring service for younger children where they help with homework or work with Y6 children who are preparing for their SATs. This is a great way to earn some extra money without taking up too much of their free time.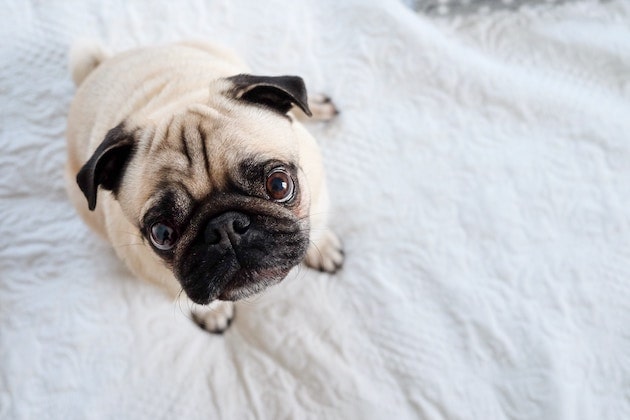 Dog walking could be our dream job
Doggy daycare
If your child is an animal lover, they'll probably jump at the chance to earn some cash for looking after other people's pets. If you have neighbours who leave their dogs at home all day while they're at work, dog walking can be a great way to earn some extra money, but your child will need to be confident about handling dogs — and willing to clean up after them.
At weekends and school holidays, children could also offer to feed small pets, like cats, rabbits, hamsters and fish when their owners are away on holiday. This can be a fun way to earn a little extra, as well as teaching them some important lessons about responsibility.
Selling up
Teenagers over the age of 13 can sell clothes and accessories on mobile marketplace Depop — although if they're under 16 they'll need to do this via an adult's PayPal account. Some entrepreneurial teens have even started picking up cheap secondhand items in charity shops and car boot sales just so they can re-sell them on Depop for a healthy profit. If your teen isn't interested in fashion, you could help them to sell their old toys or video games on eBay or at a car boot sale instead.
Talented artists could profit from their drawing, knitting, sewing or jewellery making skills and sell their handmade work at local craft fairs. Encourage them to use social media to promote their work, and they could even take commissions.