If you're the parent of a teenager, chances are you've already witnessed the phe-name-enon in action. You know what we're talking about: surnames sported on the back of school jumpers; nicknames dangling off charm bracelets; initials emblazoned across the back of phone cases… the list goes on.
Why?
It's no surprise, really. The teenage years are a massively defining time for young people. It's when you start to figure out who you are and truly own the person you'll become. It's the same reason we see schoolyard tribes: part of the music scene or the skate crowd? Football team or drama club? For the first time, kids are finding their feet and announcing to the world "this is who I am" (even if the budding Joey Ramone becomes more of a James Bay later on down the track).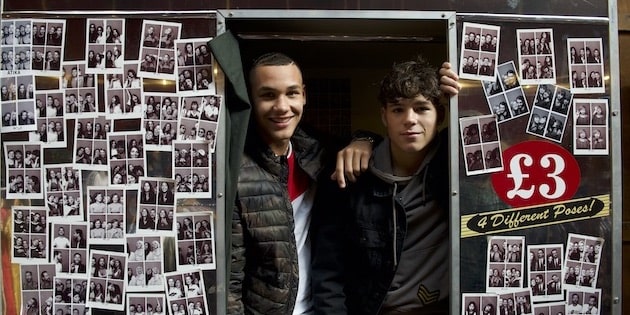 We've seen great success with our custom card designs, and we put it down to this reason: with youth comes earnest, newly found forms of self-expression. Kids like the idea of having a name on their card, and they love being able to choose a design that speaks for their personality. And when it comes to young adults finding their voice, we're well on board.
With this in mind, we're very thrilled to unveil our latest project: The gohenry Card Lab. Kicking off a series of workshops, collaborations, competitions and events, our first challenge will see two YouTubers from within our community come together to create their very own custom card designs.
It's a very exciting time for gohenry, as we look to a future that encourages kids to go, learn and do. We know that the teen years particularly are massively formative when it comes to building confidence that will carry through to later life, and we're eager to explore how we can work with young adults to develop skill sets, empower creativity and embrace individuality.
And while a name on a card might feel like a pretty small badge of honour, it's the first tile in a much larger mosaic of self expression.