GoHenry with
Apple Pay
Add your GoHenry card to Apple Pay® and enjoy easy, contactless payments.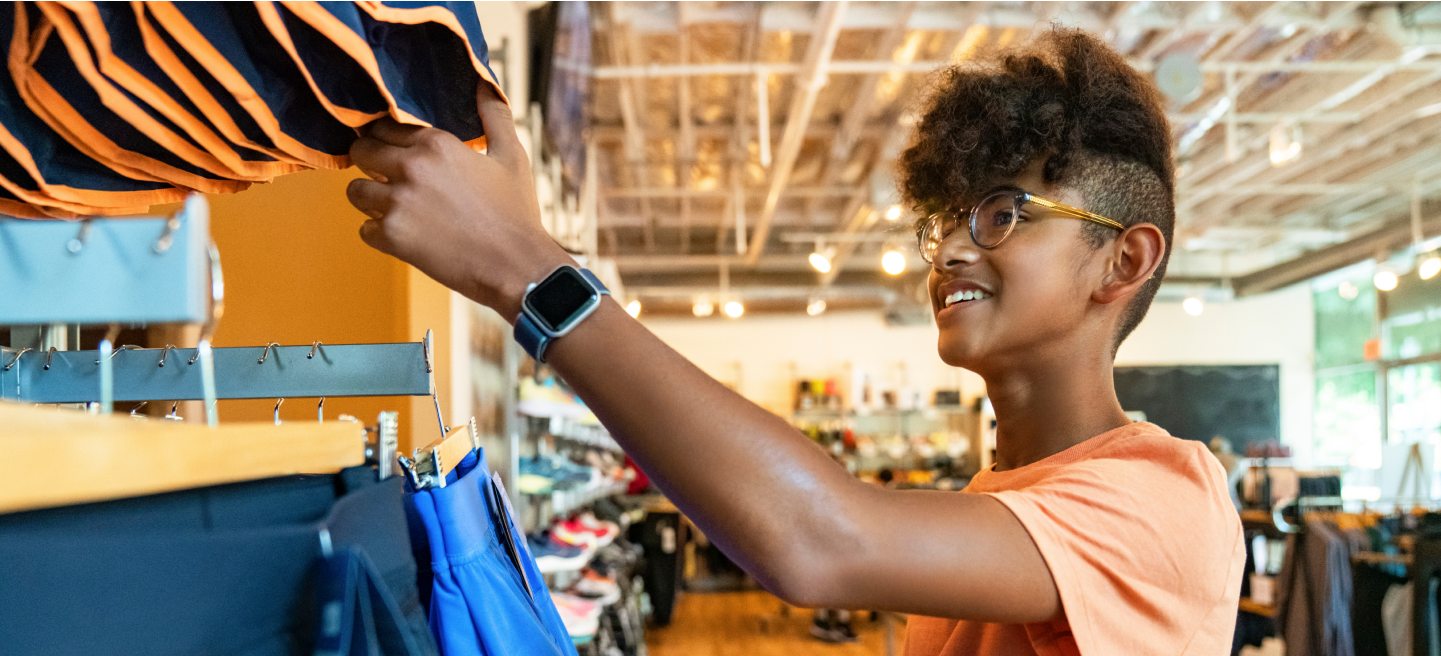 Convenient
Apple Pay is easy and works with the Apple devices you use every day in store, online and in app.
Fast
Just look for the Apple Pay logo and tap your iPhone or Apple Watch in store. Online, open your digital wallet and pay with Touch ID or Face ID.
Secure
Privacy and security are built in. When you pay with Apple Pay, unique transaction codes protect your personal data. Your card details are never shared with the merchant or stored on Apple servers.
Two ways to set up Apple Pay
Log into your GoHenry app
Go to cards
Get started with Apple Pay
Open the Wallet app on your Apple device
Take a photo of your card or manually enter your card details
Follow the on-screen instructions
Questions about Apple Pay
How do I add my GoHenry card to Apple Pay?
If you're 13 or older and have a GoHenry account, you can easily add your card to Apple Pay the next time you log into the GoHenry app. You can also add your card from the Apple Wallet app on your iPhone, Apple Watch, iPad or Mac. Learn how to add a card on your device.
Will it work on my device?
How much can I spend with Apple Pay?
As much as you want, as long as it's within the transaction or weekly limits on your GoHenry card.
Absolutely! Just select Apple Pay at checkout.
Absolutely! Just select Apple Pay at checkout. Plus, GoHenry has no foreign transaction fees.
Yes. Apple Pay generates a unique code to represent your card, which it encrypts and stores securely on your device. That means no one has access to your card number—not even the merchant.
What if I lose my device?
Your GoHenry information is stored securely in Apple Pay, so your card details are still safe. Use Find My iPhone to locate, lock or erase your device.
Join for free & start learning instantly
Debit card + app + Money Missions
30 days free, then plans from $4.99/month
Get started today
Add up to four child accounts for $9.98 per month. Cancel anytime.
Apple, the Apple logo and Apple Pay are trademarks of Apple Inc., registered in the US and other countries.