Social media can be a great place to learn more about financial literacy. Many advisors, former traders, and Financial education specialists offer simple and free advice through their social channels. Having said that, it's important to do your research before following any advice you hear on social media. Just as you can get helpful information, it's also important to keep an eye out for scammers sharing false information.
There are a variety of accounts with different areas of financial expertise online, to help you learn more about financial terms, and get finance tips and ideas to research further helping to upgrade your money skills.
Top social accounts to watch for financial literacy
Here are some of the social accounts shared by our GoHenry team and community of parents teaching next-level financial literacy skills:
Vivian Tu, @yourrichbff
You can find Vivian Tu on Tiktok, Instagram, and Twitter with advice on saving and investing for young people. She has a Wall Street trader background and uses her knowledge to share financial literacy tips. Find hacks to help save money or make extra cash on the side.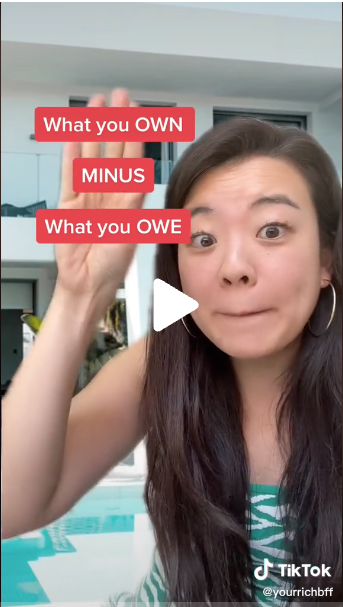 Delyanne Barros, @delyannethemoneycoach
Delyanne is a blogger, self-made millionaire, and past attorney. She makes content teaching personal finance and stock market strategies to the everyday investor. Find her on Instagram, Tiktok, and Twitter.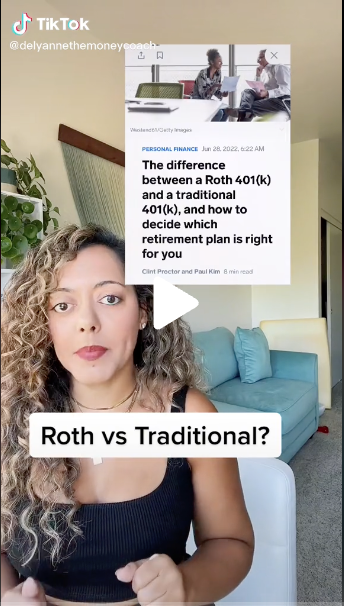 Humphrey Yang, @humphreytalks
Humphrey Yang is a former financial advisor. He now shares his expertise through content as a personal finance influencer. Find him on YouTube, Instagram, and Twitter.
Chelsea Fagan, @thefinancialdiet
Chelsea founded "The Financial Diet" blog and company. She's dedicated to building women's confidence with money and financial literacy. Find practical tips for spending, saving, side hustles, debt, and more on Instagram, YouTube, and Twitter.
Using social media to build personal financial literacy
While many influencers aim to truly help their followers, always dig deeper to verify the information and accounts following. If it sounds too good to be true, it likely is. Watch out for accounts with a lot of followers and few likes and comments could mean that account is built of mostly fake followers and not real people.
Even if you are sure that an account has good advice to offer, research the ideas further. Social media is a great place to learn about new things and get ideas, but always verify before taking any actions. You can encourage your kids to help and get involved in the conversations. Have your teen help you research topics, check out posts, watch videos and talk through the information found and whether the ideas make sense or not together.
Giving kids access to financial education early on can help them develop money skills and knowledge that will help them make smarter choices as they get older.
What social channels do you follow for information? Let us know @gohenry #LetsTalkMoney on Twitter or Facebook.