Every mom probably knows the struggle (and expense) that can result from shopping with your child. It's easy for them to find something they want to buy no matter where you are. And it's all too easy to give in to stop the whining, but the costs of candy, toys, and other "I-gotta-have" items can add up quickly.
Sallie, a mom of two boys, has found that a debit card for kids has helped her manage kid requests and extra spending. When her boys were 10 and 13, Sallie gave each of them their own GoHenry debit card and started loading them with a weekly allowance. Soon, Charlie and Jacob were taking responsibility for their own purchases and stopped asking her to buy treats every time they went to the store.
Establishing an allowance that works for their family
Before they got their own debit cards, Charlie and Jacob—like most kids—bugged Sallie to buy things for them on a regular basis.
"I found that by giving them a regular allowance, it actually saved me money, and a tonne of annoyance," she explains. "If they wanted a snack or toy at the store, they started buying it themselves and stopped asking me to buy them stuff. If they didn't have any money, they didn't buy anything and didn't ask me for anything."
Some families require their children to complete chores in order to earn their allowance, but Sallie and her husband chose to give their boys a base allowance without any chore requirements, $7 for 10-year-old Jacob and $10 for 13-year-old Charlie.
"Once I decided to start giving them an allowance, we agreed they would get paid no matter what," Sallie explains. "They could earn more by doing more, but they would get the $7 and $10 just for breathing. In exchange, I would no longer buy them treats or toys when we were out shopping."
Financial empowerment leads to increased earnings (and savings)
Today, Charlie and Jacob are 16 and 13, and their skills for earning and managing money continue to expand. Since they began getting a weekly allowance via GoHenry, both boys have developed the discipline to save up for the items they want to purchase, and they've worked to earn additional funds to add to their allowance.
Since they were toddlers, Charlie and Jacob have helped their parents in the family business. Their father is a third-generation stone carver who works on cemetery monuments, civic memorials, architectural stone, and conservation and restoration of stone buildings and memorials. Starting at 3 years old, the boys would help their mother clean up materials after their father sandblasted stone. As they've grown, both boys have worked in the family business for pay.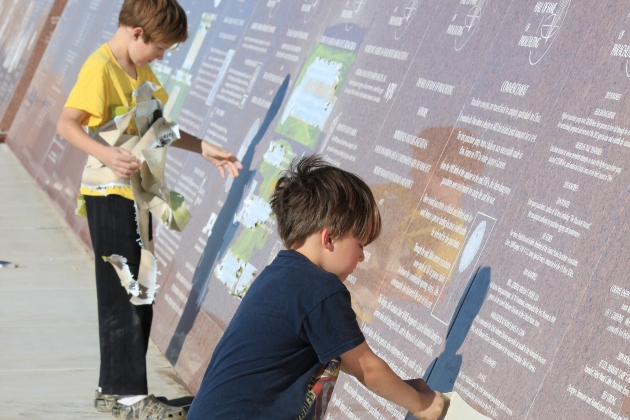 In fact, for the past two summers, Charlie and Jacob have worked a regular workweek. "They make $10 an hour," Sallie says. "It has been fun to watch them develop as workers and become more and more useful."
With more ways for kids to make money, Sallie's sons have become great savers. For example, Charlie saved up $1400 for a computer and often saves up for dirt bike accessories. Jacob is usually saving for an Airsoft gun or video gaming system.
"Once Jacob puts money aside, he will not move it out of savings," she says. "He is currently saving for a computer. I kept having to up the spending limits on the card for him because he saves up for some pretty big purchases."
Earning money and having their own kids debit card has given Sallie's sons the freedom to manage their own money and develop valuable financial skills.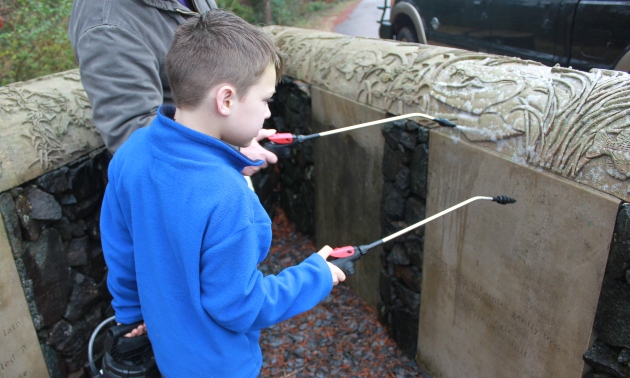 Have a story to share? Send it to us at [email protected].
New to GoHenry? Click here to learn more about how having a debit card can help your kids start thinking about ways to earn money.