Money, power, and satire are at the heart of HBO's series Succession, a dark comedy about the highly dysfunctional (and fictional) Roy dynasty. The family's wealth is something most of us can only dream of. The dynamics of their relationships within the family business, Waystar Rayco, offer us some good money lessons when it comes to financial literacy and saving money. Here are some of the financial lessons that stood out when watching the show.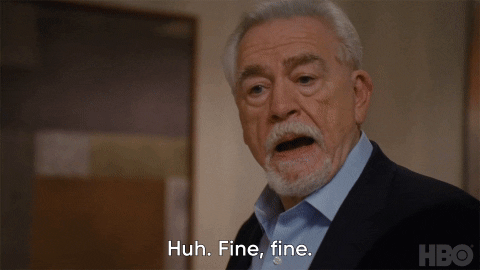 1. Patience is a virtue.
If you're interested in, or already are, investing in stocks, get ready to test your patience. Investing can be a long game if you're looking to save for retirement, but focusing on the day-to-day changes of your holdings can often cause a person to want to jump ship.
Holding on to your investments, even when things looked grim like it did for the family's company in Succession, doesn't mean that your investments can't turn around in the long run. Understand that patience is a virtue when investing your money, and instill the importance of saving and investing with your children.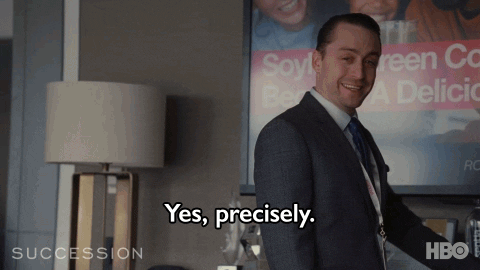 2. Pay attention to those unnecessary charges.
$20 here and there may not seem like a lot in the moment, but it can add up after a while. This also goes for those recurring charges that we've all been sucked into with multiple streaming TV and music services and subscriptions.
Create a budget for yourself and include recurring charges that can often be forgotten. Revisit your smaller but more frequent or recurring charges on a monthly basis and see what you can cut back on to better manage your money. This may not mean firing your staff that planned to unionize, as Kendall did. You'll be amazed at the difference small changes can make in your goal of saving money.
3. Prepare for retirement and next steps.
It's hard for us to think about, but one day, you're going to get older and to the point where you can no longer work. Start preparing for retirement early. Don't let yourself get so wrapped up in the day-to-day that you forget. Through early investments and savings, you can build up a nice nest egg for retirement. After all, you may not have a trust fund or a multi-billion dollar company to leave to your family, but it's never too early to start planning your future and building your legacy.
It may feel early, but talking to your kids about saving early for retirement can really help them get a jump-start at building wealth. Giving your kids a chance to earn, save and spend their own money can help them gain financial skills by making their own money choices.
Although HBO's Succession is not a show to watch with your kids, it's hard to ignore the great financial lessons that make for some great "parent only" conversations. Inspiration is all around us, whether your kids are into Disney, Star Wars, or playing video games. Use their interests to kickstart meaningful conversations about money.
What money lessons have you learned from TV or movies? Let us know with #letstalkmoney @gohenry on Facebook or Twitter.