Our members
Join a community of over 2 million members—and counting! Here's what they love about GoHenry, in their own words.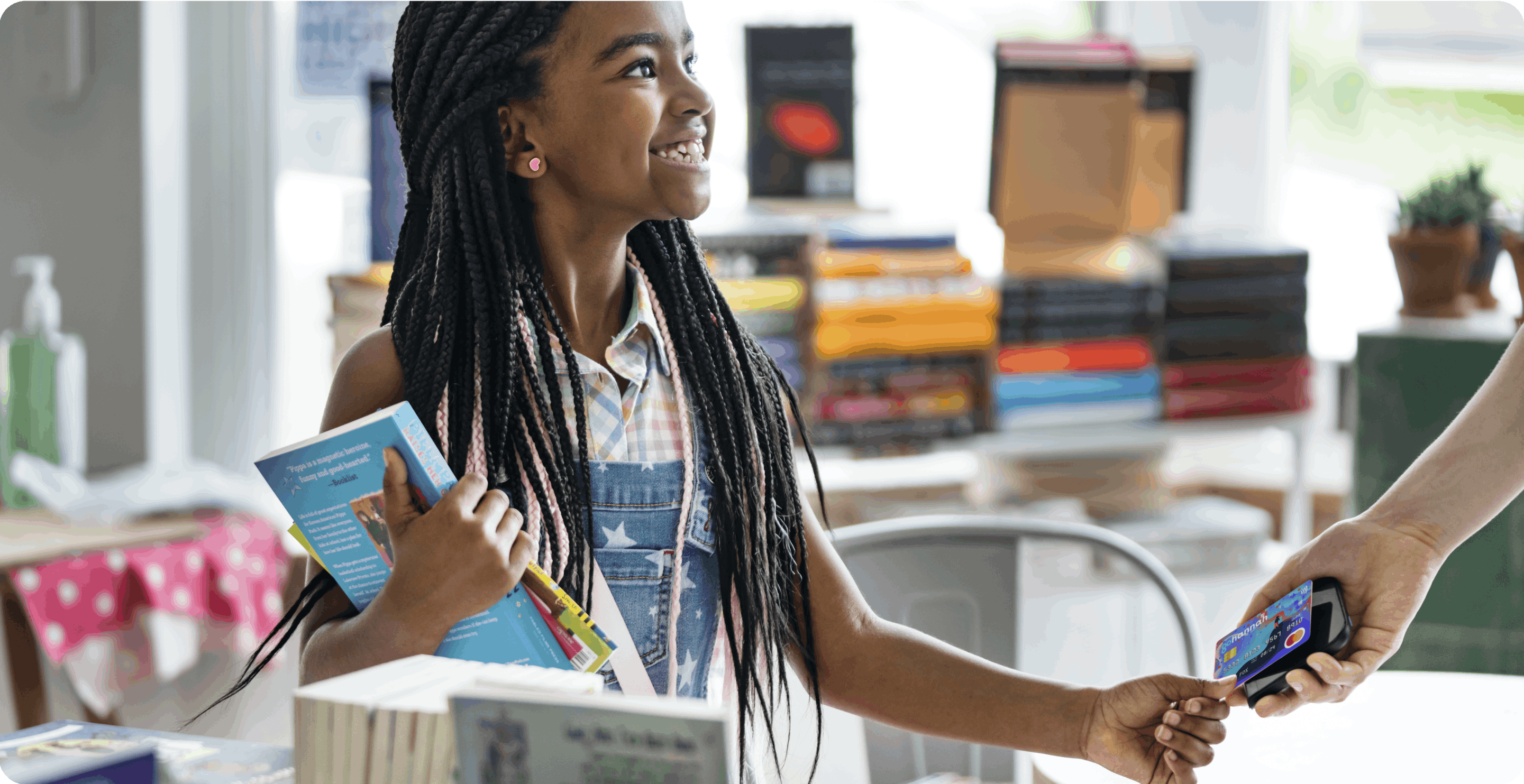 GoHenry members share their stories
Barbara
"This is a great tool to teach your children how to manage their money. They see how the real world works, can make more money the harder you work, What happens when you don't work. How to spend your hard earned money or Save it. Lessons they learn and the knowledge they gain are priceless."
Trustpilot
Clay
"I must say after using the GoHenry app for about a month, I can truly see that my kids are more energetic about being rewarded as well set goals while learning to save and manage money"
Trustpilot
AlfoMomma4, App Store
"My kids love this app! It motivates them to work hard and earn the things they want. They can keep up with money earned and spent and understand concepts of savings."
acappella30
"My kids love being able to see when I've put their allowance on there and it's convenient for me as well. Being able to get updates when and where they spend money is a great feature."
App Store
MissGotro
"This app has made such a difference for our kids. They really needed a lesson on money managing and how to earn money by putting forth effort to receive it. It's convenient. I can set limits to my liking. I can manage EVERY SINGLE THING in their account. It's well worth it for me!"
App Store
customer
"GoHenry is really helping my son learn about earning and saving. I love being able to assign dollar amounts to completed chores."
Trustpilot
MomofTwinsB9
"A really great concept! I was able to take my credit cards off the kids video game platforms and make them earn their game money."
App Store
Join for free & start learning instantly
Debit card + app + Money Missions
30 days free, then plans from $4.99/month
Get started today
Add up to four child accounts for $9.98 per month. Cancel anytime.