Cecelia, a mom of six, was looking for a way to help her kids learn to manage their money. Her oldest son, now 21, had a regular bank account when he was a teen, but Cecelia wasn't able to monitor his spending or limit the amount he could spend. That's when she found GoHenry. "I wanted to be able to have more oversight over my kids' spending," she says. "I like that with GoHenry, I can set limits on how much they can spend and keep an eye on their spending."
Cecelia's kids love using their GoHenry cards, especially the ability to customize their debit cards! They feel grown-up using it and for Mom, it makes managing her kids' allowances and spending much easier.
Earning and managing money
A child's allowance is only one way for kids to earn money, and Cecelia gives her children a weekly base allowance, with opportunities to earn more from additional jobs and chores. By completing various tasks such as reading books, sweeping the floor, and cleaning their rooms they can add to their weekly income.
When one of her sons had a 50-book reading challenge at school, Cecelia promised him $5 to complete the challenge. He ended up reading 100 books, and earned $10 instead. With his app, he is able to track his earnings.
Her 21-year-old actually pays his 13-year-old brother to do his chores, cleaning his bedroom and bathroom. Giftlinks make it easy for him to pay his younger brother directly. "That's his main source of added income," Cecelia says.
Having their own debit cards doesn't just simplify the process of earning money for Cecelia's family, it also allows them to better track and save their money. "The card makes it easier to manage allowance and added tasks," she says. "Also, now when they ask for money to buy stuff, I tell them to go buy it themselves!"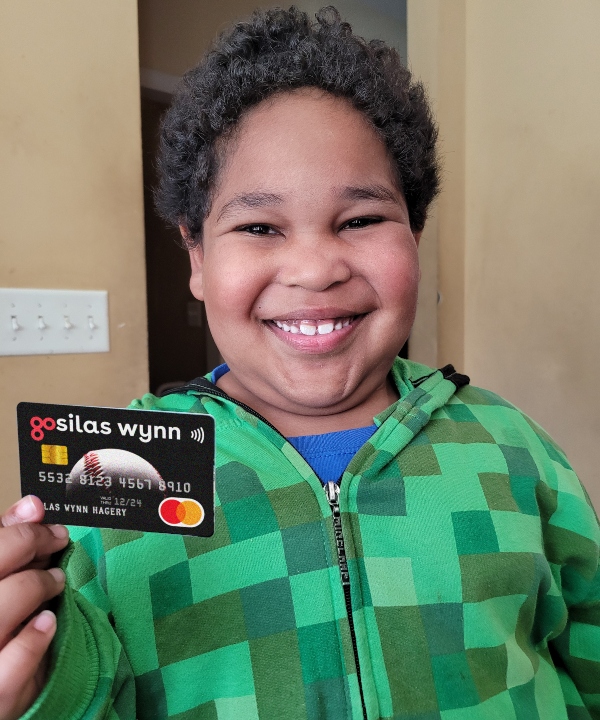 Learning financial lessons
Cecelia also uses her kids' debit cards to reinforce positive behaviors. For example, she adds more money to her kid's cards when they make good grades—but if they make bad grades, she deducts $1 from their regular earnings. "This has really helped with motivating them to keep their grades up," she says.
While she does allow her kids to spend some of their money, Cecelia wants them to learn the value of saving, so she limits their weekly spending. "My little ones have a $20 weekly limit, but my 13-year-old has a $200 limit, as he recently saved up for a new computer monitor, which he just bought," she says.
Cecelia found that giving her kids a debit card has been helpful when it comes to teaching them important lessons of earning, saving, setting financial goals, and reaching them. "Money is a great incentive to help keep kids on track and quick transfers on GoHenry make that easy," she says.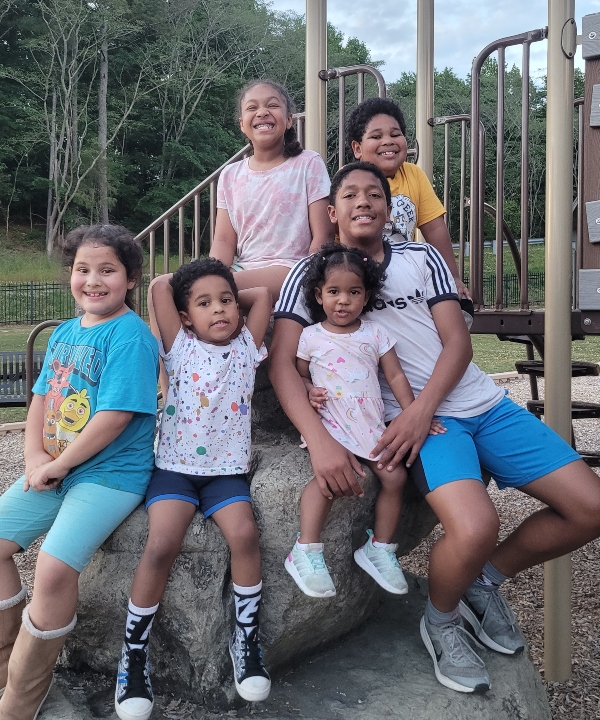 Have a GoHenry story to share? Send it to us at [email protected] Curious to see how GoHenry works? Try it out free for 30 days, you can cancel anytime.