There are lots of ways to give back: donating time, money or unused clothes and toys are great ways for kids to learn about the value of money. There's no need to focus solely on charitable donations, either – it feels good to treat a friend to an ice cream, buy a thoughtful birthday gift or perform random acts of kindness.
Would it surprise you to know that the overwhelming majority of Millennials in the U.S. contribute to charity? According to research by fundraising firm Blackbaud, while 72% of Baby Boomers give to charity and 59% of Generation X does the same, 84% of Millennials give to charitable organizations. Impressive!
Most children like the idea of helping others – and Generation-Z's enthusiastic participation proves that they're passionate about supporting the causes that are close to their heart.
The Blackbaud Institute for Philanthropic Impact's research reveals that Gen-Zers, also known as "post-Millennials" (born 1996 and beyond), are either still in school or in the earliest stages of striking out on their own.
"As of now, they represent about two percent of the giving pie, but they are incredibly powerful when they decide to raise money by influencing others through digital technologies," the report said. "It will be decades before they become a major force in philanthropic giving. When they do, their giving behaviour may reflect their distinctive racial and ethnic diversity, their status as digital natives, and their social cohesiveness."
Face-to-face giving
Social media has changed the way that many of us give to charity. It's never been easier to sponsor friends and family, and it only takes a couple of clicks to donate to birthday fundraisers and GoFundMe campaigns. In fact, crowdfunding has grown significantly since 2013 across all generations. Among Millennials, the percentage of those who say they have given through a crowdfunding campaign has risen from 17% to 48% in five years, according to the Blackbaud Institute.
Although it's easy to donate online it's important to let your children donate cash as well. Stopping to drop coins into a Salvation Army bucket or putting your change in a charity box by the cash register are also tangible ways to introduce kids to the concept of charitable giving.
Helping your children give a portion of their allowance away, whether that is in cash or digital forms, is a good way for them to start to think of money as something that can be used not only for their own wants but to help others.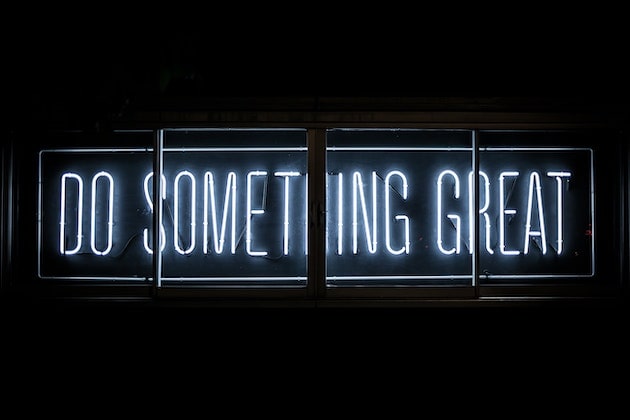 Taking part
Community events are another great way to introduce the idea of giving. Lots of schools organize sponsored fun runs or cookie sales to get children involved in supporting national fundraising organizations like Boys & Girls Clubs of America or the World Wildlife Fund (WWF). It doesn't matter whether your child chooses to be a participant or a sponsor, they'll make a valuable contribution whether they're taking part in a Mini Mile race or spending their allowance on a box of candy. Yum!
Of course, there are other ways to give which don't involve money at all. Volunteering is a great way for older children to give back: according to Blackbaud Institute, 26% of Generation-Z have volunteered for charities.
Younger kids, who aren't able to volunteer, could donate their unused or unwanted clothes or toys to charity. As a bonus, it's also a great way to ensure that items are reused rather than ending up in landfill. Alternatively, you could encourage your child to choose an extra item at the supermarket to donate to your local food bank or animal shelter, and explain that it's going to help people and pets within your community.
It's cool to be kind
With so much focus on charitable giving, it's easy to overlook the small acts of kindness that can make a real difference to someone's day. Treating a friend to an ice cream, or setting some money aside to spend on holiday and birthday presents helps your child to understand how rewarding it is to give back and encourages them to think about the ways that money can benefit the people around them. And don't forget to remind your children of the value of small gestures like helping an elderly neighbour or offering to make a cup of coffee – this type of generosity doesn't cost a penny, but it really is priceless.
How does the GoHenry app support giving?
We launched our Giving feature in partnership with the Boys and Girls Clubs of America in order to help our community support other children who need it the most. You can read about the feature and partnership here.
Building a habit of giving from a young age is an important part of financial education and being a good citizen, so how do you encourage your children to give back?
Read more articles about explaining giving to kids here.