Thinking up delicious daily meals for the family can be a painful chore - especially if you have picky eaters at home! These days with the cost of food (and other items) going up, finding budget-friendly recipes, that are easy to make can be a huge help. Instagram has become a fantastic place to find new dinner recipes for the whole family. Whether you have picky eaters who won't touch a vegetable or older kids who eat enough to feed an army, you can find budget-friendly meal ideas that fit your needs.
Below are a list of some of our team's favorite Instagram foodie accounts and go-to's for low-cost dinner ideas. Check out the accounts below to inspire your own budget-friendly healthy meals: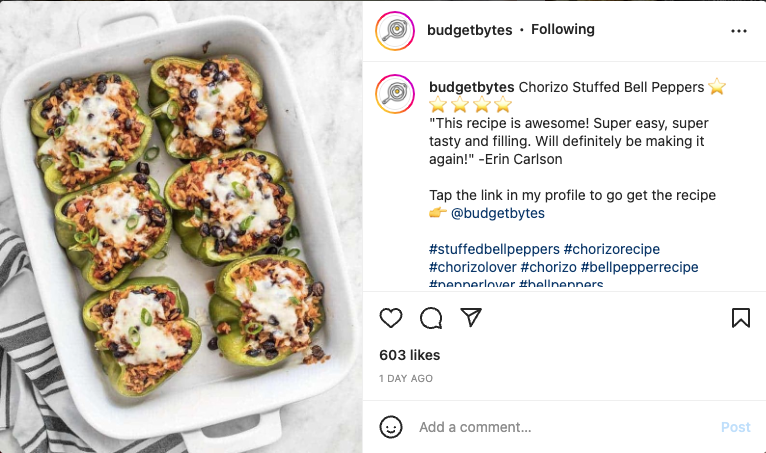 Beth at Budget Bytes creates thrifty, easy family dinners while making it a breeze to plan out your budget. Each post has a link to the recipe and lists the cost per serving. Most of her delicious and budget friendly meals come out to less than $10 for the whole family.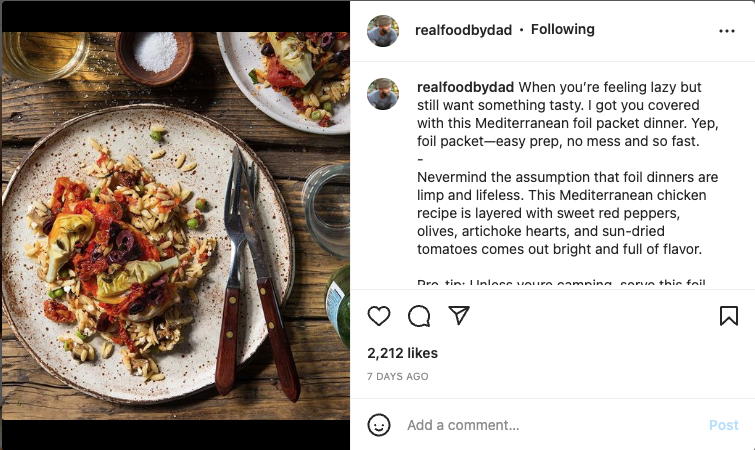 Matt Robinson makes real food for his wife and three sons. His recipes look amazing and give relatable inspiration for feeding the whole family, especially if you have growing boys.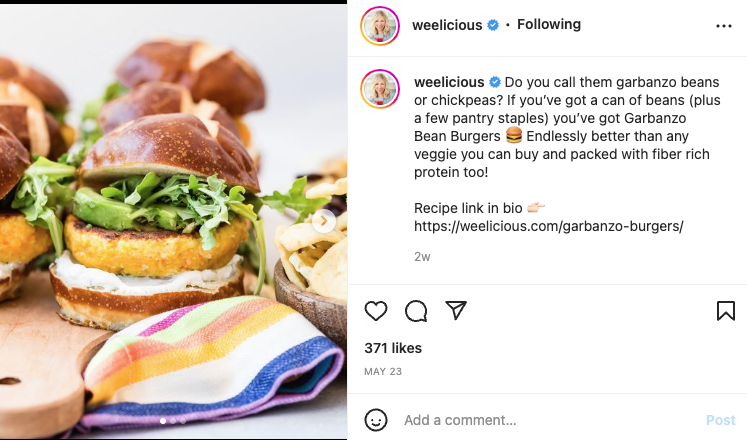 If you need kid-friendly food ideas beyond the typical dinner night routine, Weelicious can help. From bento box lunches and smoothies to healthier dinners and desserts, you'll find no shortage of ideas here.
Erin Romeo shares her expert meal prep and planning tips as a nutrition coach. She aims to make healthy meal prep as easy as possible.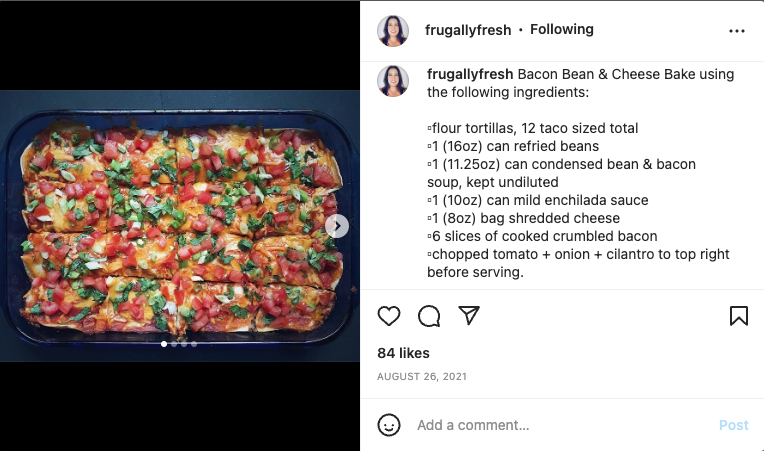 If you're looking to prep more healthy, budget-friendly meals, Frugally Fresh is the account for you. Brooke shows you how to make frugal, fresh, and flexitarian meals. She does it on a budget of $100 each week for her family of 3.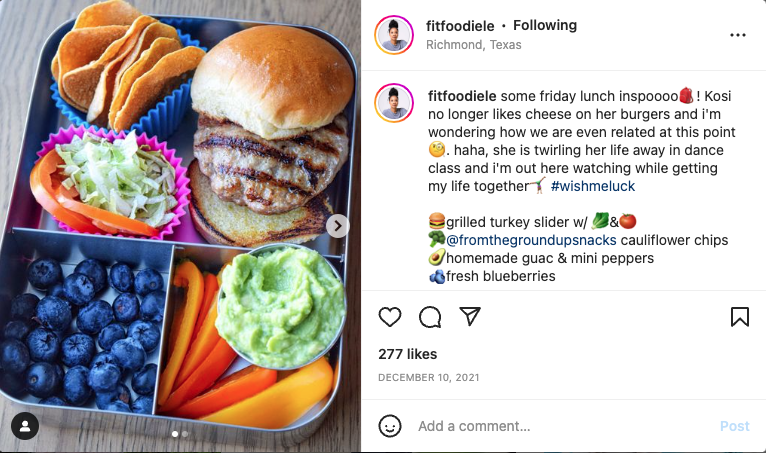 Fitfoodiele is a great page to follow for cheap, healthy meals. Le is a blogger and trainer passionate about helping families eat healthy across America. She also posts dairy-free recipes and prenatal fitness tips.
Accounts for plant-based budget-friendly meals
Dana at the Minimalist Baker crafts vegan meals and delicious baked goods. Most use 10 ingredients or less or cook in one pot. Check out her Instagram feed to get the family excited about plant-based options.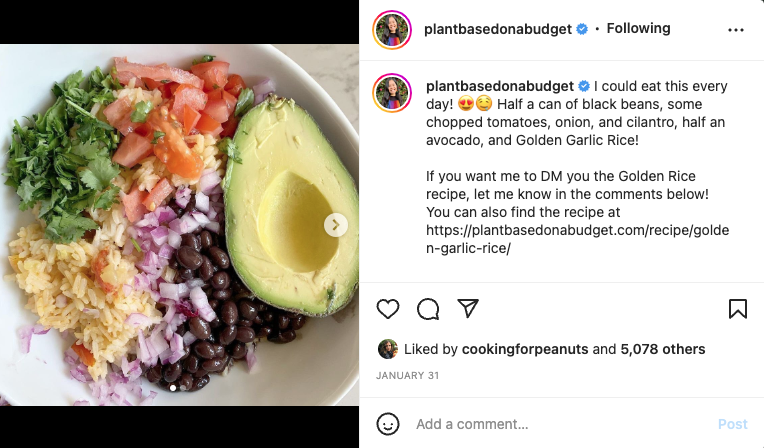 Toni at Plant Based on a Budget can show you how to lower your food costs while cutting meat and dairy from your meals. Check out her recipes for easy ways to make plant-based meals without going over budget.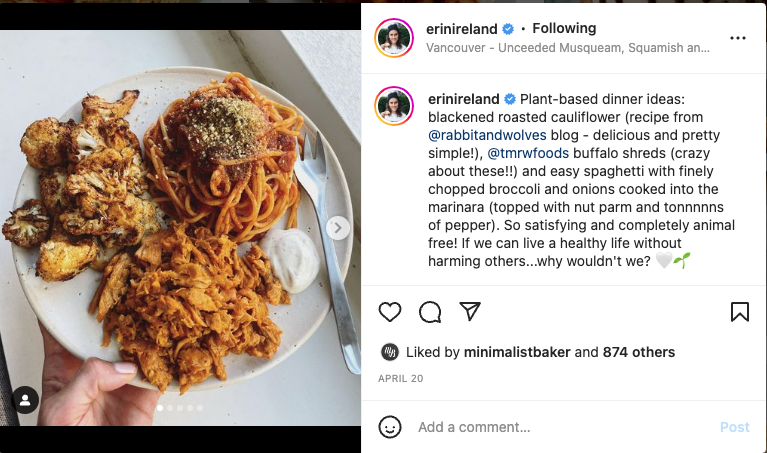 Follow Erin for cooking demos and daily plant-based tips. She's a vegan mom and bakery owner who shows how plant-based food doesn't have to compromise on taste.
Learning how to budget early on in life can help make spending wisely turn into a habit.