We are very excited to be partnering with the Benjamin Talks team on our shared objectives of providing families with tools to nurture money confidence. Benjamin Talks is on a mission to make all families financially fit through purposeful products, accessible content and impactful giving. Founded by four moms (three financial professionals and one former teacher), Benjamin Talks aims to create the next generation of money-smart, market-savvy kids and help take the taboo out of money talk.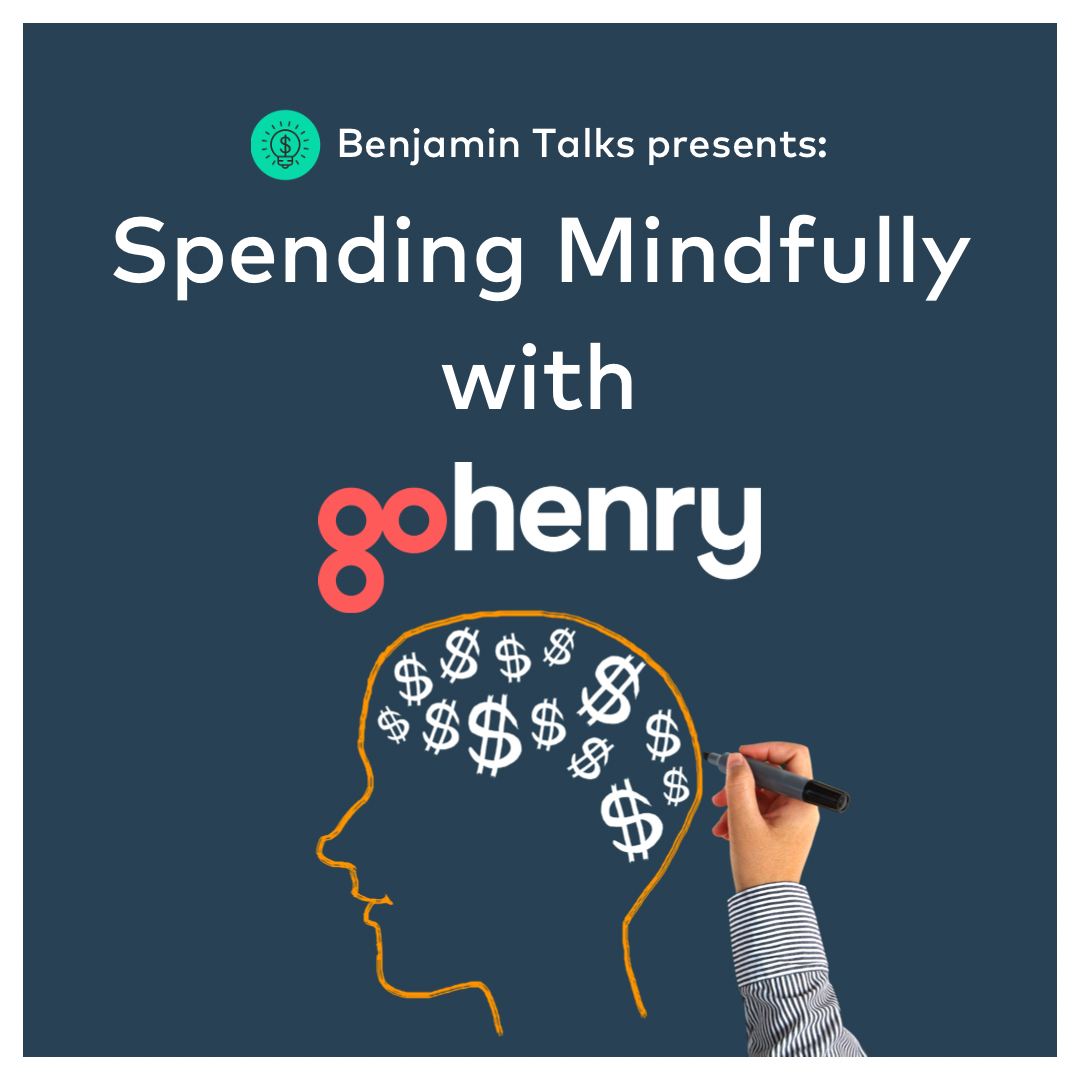 Raise your hand if your teen has ever watched a TikTok and immediately pleaded for a new pair of sneakers. Has she spied a new tie-dyed sweatshirt on a friend and now can't quite live without it? Or has he been immersed in Roblox only to suddenly beg for some in-app purchase?
Yep, us too.
When it comes to spending, it's essential that parents help kiddos be mindful before they hand over their hard-earned allowance dollars. "By prodding them to examine their moods, emotions and impulses," says Benjamin Talks Co-Founder Carissa Jordan, "we can help our kids make smarter spending choices."
When kids spend with GoHenry kids debit cards, it's critical that they develop mindful spending skills. "Money might not feel real to kids when you are paying for something with the tap of a card or click of an online purchase," says Benjamin Talks Co-Founder Nikki Boulukos. "It's so important that we teach our kids and teens to pause before purchasing to ensure that they are making the most out of their spending choices."
But when it comes to teaching our kids to spend mindfully, where do we even begin? With the help of GoHenry, parents have the tools they need to help kids practice mindful spending from the very first swipe. Parents can keep kids on track by setting both weekly and one-time spending limits and pausing online purchases. And in just a few simple steps, parents can help their kids master their spending impulses from the start.
Tell them to take a pause before purchasing…or have one sleep before spending: "Those are definitely cool sneakers. Let's sleep on the decision and if you still want them tomorrow, you can think about ordering them with your allowance money."
Help them understand why they want to buy the item: "Do you want that new video game just because Sam has the same one? If that's the case, you can play it with him next time you hang at his house and save your $20 dollars."
Make a list with them before they even enter a store: "We need to run out to get new soccer equipment in town. Let's write down what we need and only purchase the items on our list."
Encourage them to keep in mind their long-term money goals: "That nail polish is cool, but if you decide to buy it, it will take longer to save for the concert tickets you've been really working towards. Let's take a minute to think about that choice."
With the right coaching from parents and the best tools from GoHenry, kids can learn to have power over their spending. Mindful spending teaches kids not only to buy fewer things but more importantly, to spend on what really matters to them.