Whether your child is traveling overseas for school, sports, or fun, you want to make sure they are safe and prepared. Sending them abroad with a GoHenry debit card in hand ensures they will always have access to money.
Knowing your child has a reliable debit card will hopefully provide you with comfort while they're away.
That's what it did for Andrea, whose 14-year-old is traveling to and from sports tournaments with friends and their families.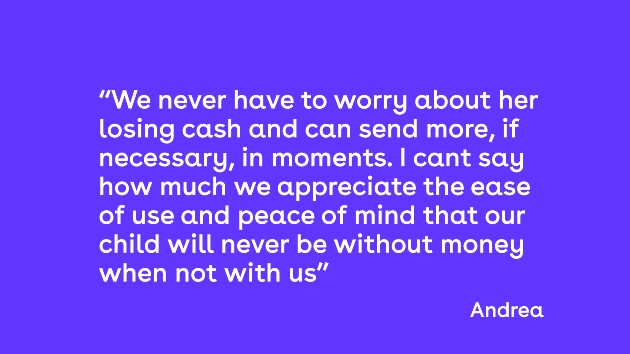 To help make your teen's overseas experience as smooth as possible too, consider the following tips.
Inform GoHenry before you travel
If your child will be heading overseas into a different time zone we recommend notifying GoHenry's Member Services. The reason is that purchases made in a different time zone can look like fraudulent activity, which could result in your teen's debit card being blocked and flagged for fraud. Luckily, this situation is easy to avoid with a quick call to GoHenry (the number is on the back of their card for quick reference).
Contact GoHenry immediately if their card is lost or stolen
On the plus side, you can feel a sense of calm knowing that if your child's debit card is lost or stolen, you can block or cancel the card immediately, so they don't lose their money. This isn't an option if you send your teen off with cash. Stolen cash is likely gone for good.
Always opt for the local currency
If there is an option to choose between local and home currency, encourage your child to always choose local. Due to hefty conversion fees, your teen will get a much better rate if they choose the local currency. Also, let your child know that if they use their debit card to take out money at an ATM, it will cost them $1.50 plus any local ATM fees.
No fees for foreign purchases
If your teen uses their debit card to buy food or do some shopping while traveling, they won't get charged anything for making a purchase in a foreign currency. However, you will see on your statement that the foreign transactions are converted into dollars at a rate of exchange provided by Mastercard.
Set up Giftlinks to help your child grow their travel fund
If your child is saving up ahead of a trip, a study abroad program, or trying to fundraise for a sports team event in another country, friends and family may want to contribute to their efforts. Giftlinks make it easy for them to securely contribute directly to your child's GoHenry card account. Giving them easy access to the funds when they go on their trip.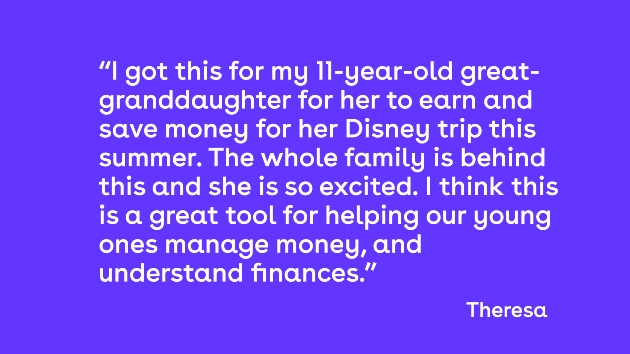 Instant money transfers
Traveling with a GoHenry debit card means your kid will never be stranded without money, through the app you can instantly transfer funds to your kid, wherever they are. This is especially reassuring as they start traveling on their own with friends or to visit family. With GoHenry you can stay connected.
For your peace of mind
The GoHenry card works the same way abroad as it does in the US. It has unsafe spending blocks (restrictions that prevent youth from shopping at places that also sell adult items), so if you receive an alert to say a transaction has not been allowed this could be because the retailer (such as a cafe or shop) has classified itself as selling goods or services for adults, including alcohol.
Not yet a member? Try GoHenry's debit card for kids today.