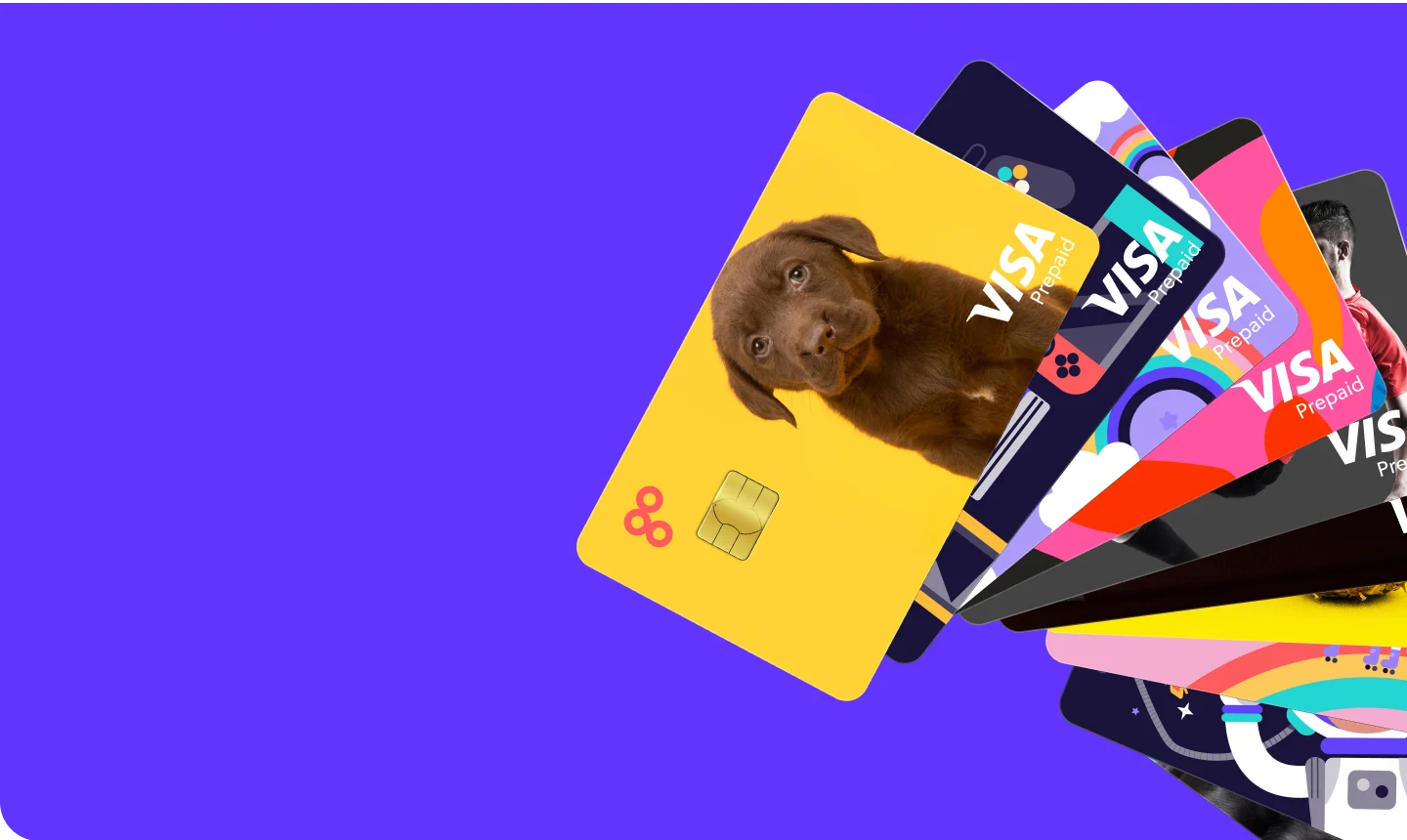 The smart debit card for kids
Help your kids feel financially independent with a GoHenry kids' prepaid debit card—it's a great way for them to learn the value of money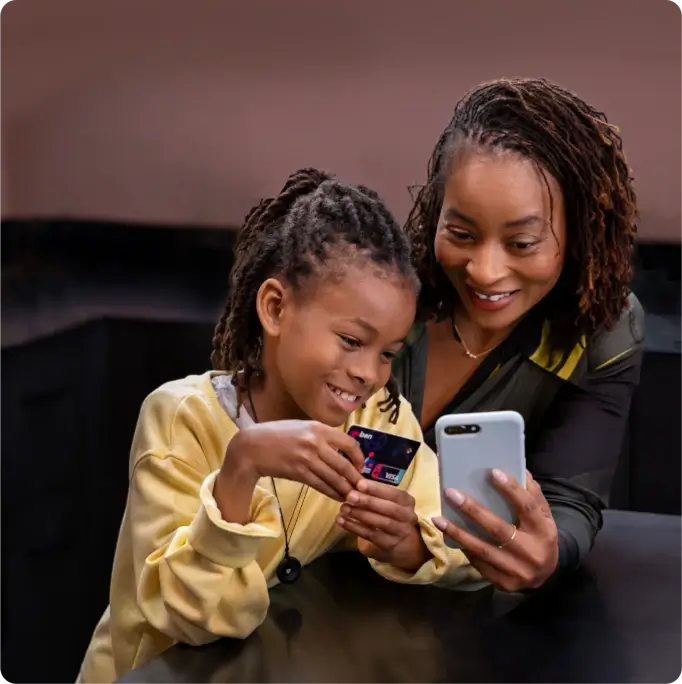 The kids' debit card & app that grows with your kids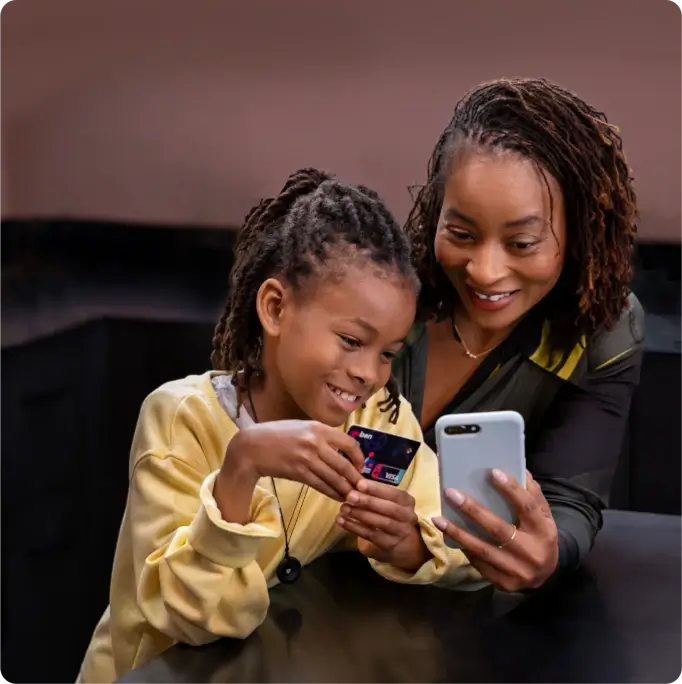 A GoHenry debit card and app is just like a regular kids' bank card—but way better. It teaches kids and teens how to be independent and smart with money by helping them track their spending, budgets, savings goals, and more—all with support and guidance from their parents.
Love this app! My kids have been more motivated to do their chores and love seeing money getting added to their balance. They've learned a lot about how to manage their money and save.
This GoHenry app is not only a debit card but it also teaches your child about managing their money, how to use debit cards, and how to be responsible.
Great app. Easy to distribute allowance and teach kids about budgeting, saving and using a debit card.
Choose from 45+ customisable debit card designs
Why choose a GoHenry kids' debit card?
From getting to grips with the digital economy to making their first budget, there are tons of reasons why parents choose GoHenry as their kids' prepaid debit card. With pocket money on repeat, chores in the app, and flexible parental controls, GoHenry allows members to manage money responsibly—together.
Automated pocket money
Weekly pocket money teaches kids how to budget, and that once the money's gone, it's gone
Incentivise chores
Set task lists and send rewards for completed chores to teach the value of earning
Unlock money skills
Kids learn money management and budgeting skills by tracking their own cash flow in-app
Hello independence!
Kids can use their card online, in person, and for gaming for more spending independence
Savings, stashed
Set customised savings goals in the app—and choose to lock them in to teach kids the power of saving
Get the answers
In-app money lessons help kids learn about wider money topics—so don't be surprised if Buy Now Pay Later comes up at the dinner table!
Travel abroad fee-free
Bags, packed! Kids can head on holiday with fee-free transactions abroad
One app, two accounts!
Easily switch between parent and child accounts on a shared device, or download the GoHenry app to separate devices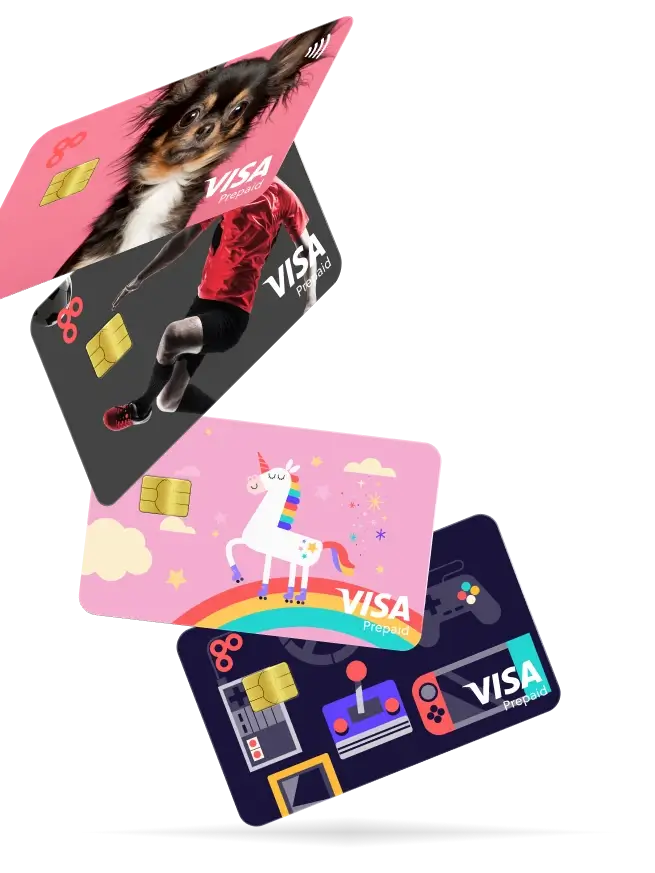 A kids' debit card built for their safety— and your confidence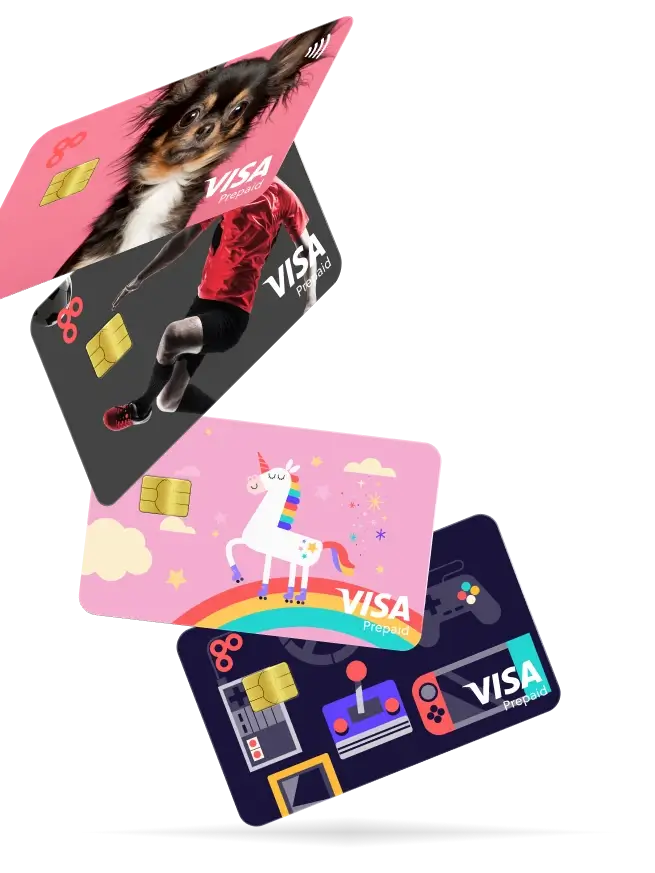 Zero Liability Policy by Visa

Prepaid kid's debit card with no risk of debt or overdraft

Real-time spending notifications

GoHenry blocks unsafe spending categories

Chip and PIN-protected transactions

Secure PIN recovery in the app

Bank-level encryption

Reliable card replacement

Easily block and unblock cards
Benefits of a kids' debit card for parents
GoHenry is a kids' debit card & app designed to help families learn about money together. With customised apps for parents & kids—it's easy to stay in control.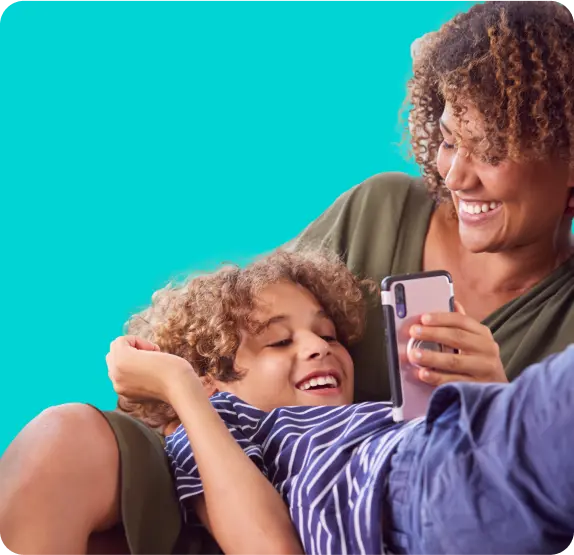 Send money
Set automatic pocket money payments and transfer money in an instant.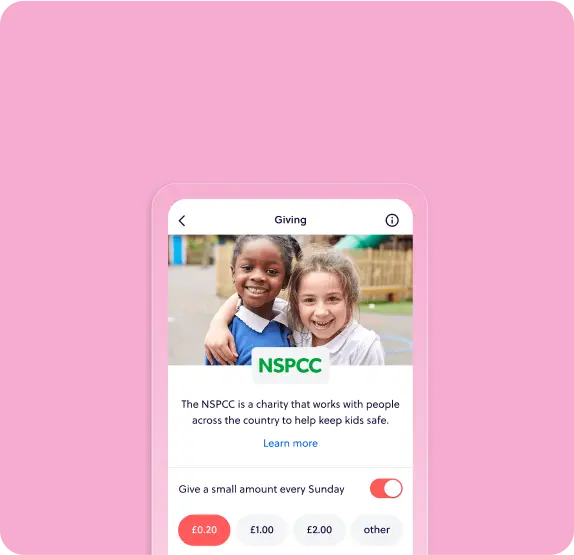 Giving made easy
Set up donations to the NSPCC or create a savings goal for a chosen charity.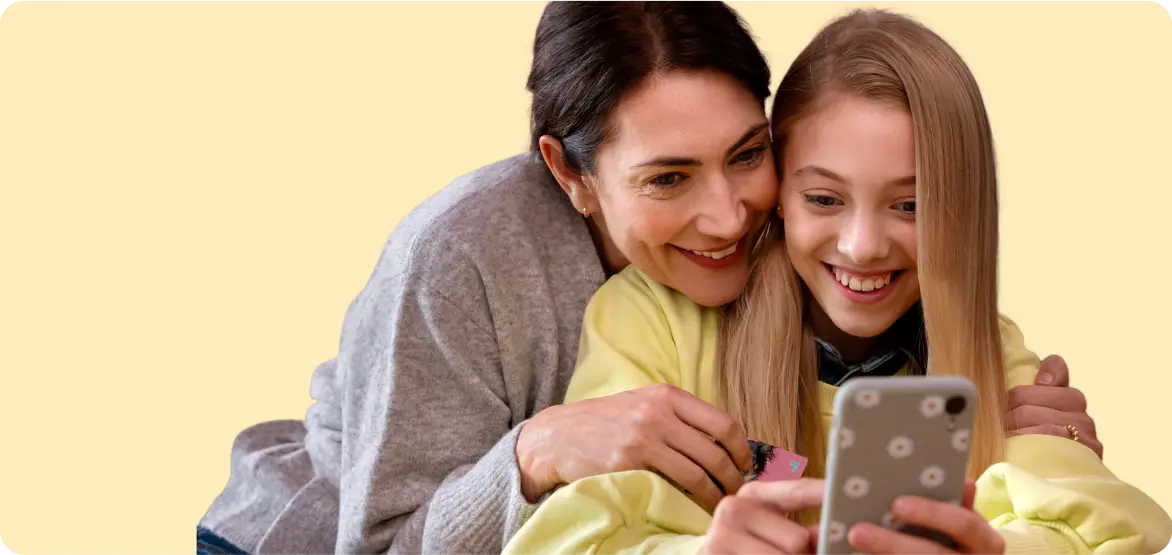 Safe to spend
Parents set limits and help kids get to grips with their budget—there's no overdraft & you can even block or unblock cards, too.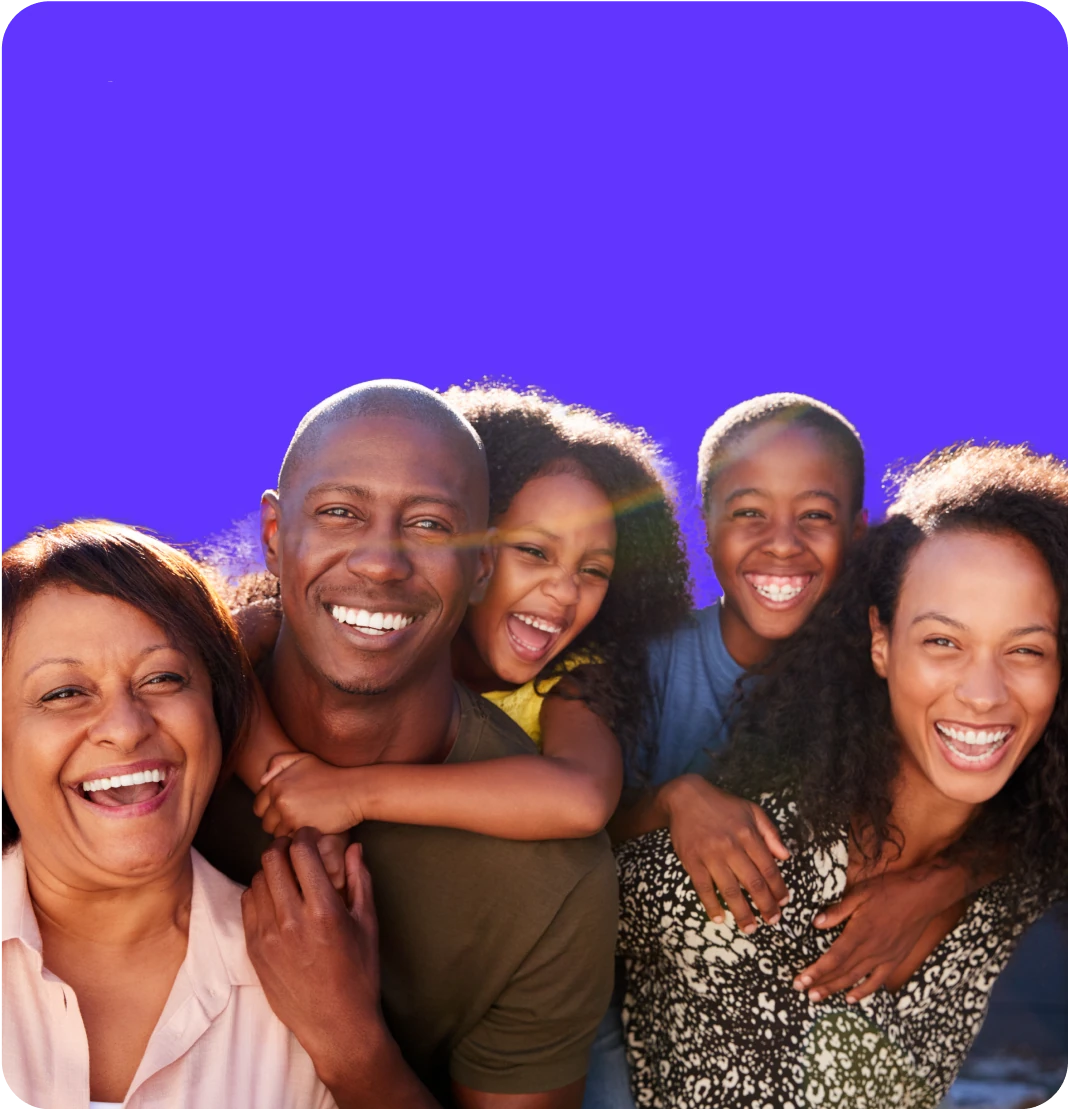 Get the whole fam involved
Family & friends can send money straight to your child's card with Giftlinks.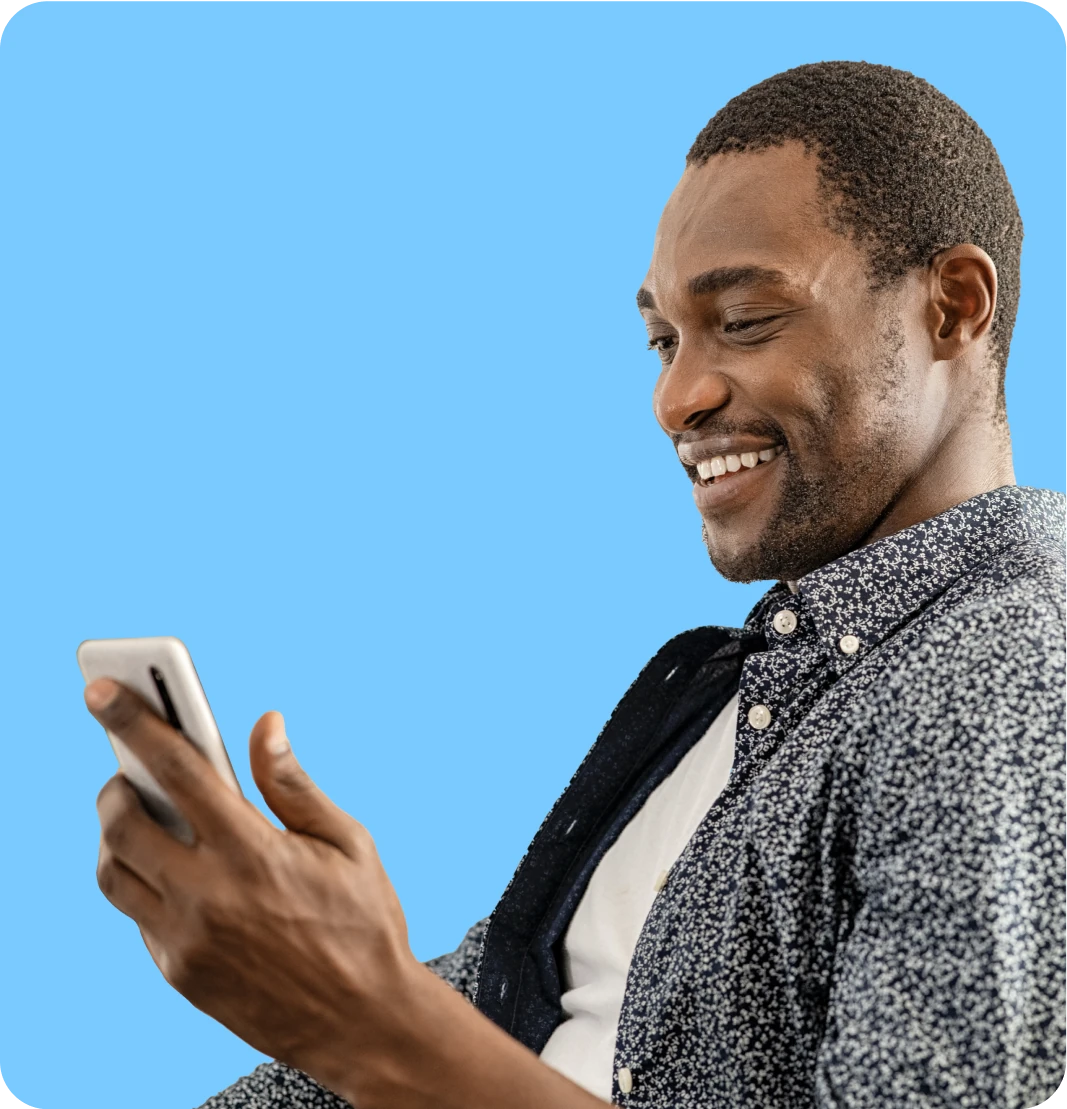 Stay in the know
Real-time notifications let you know where, when and how much your child spends.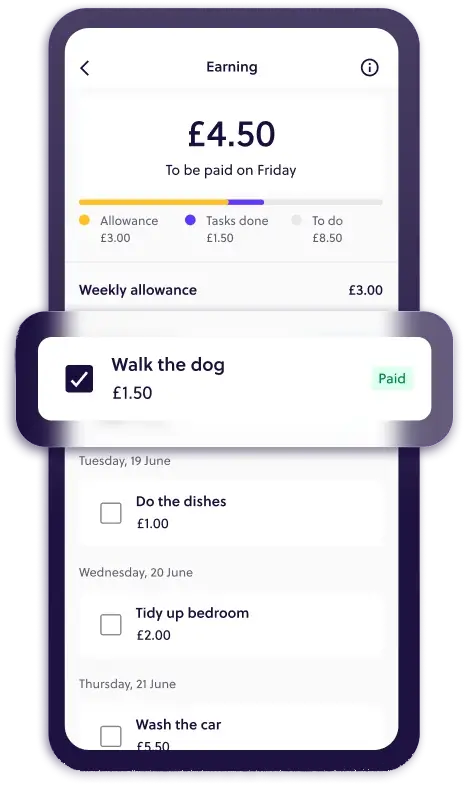 A pocket money card for kids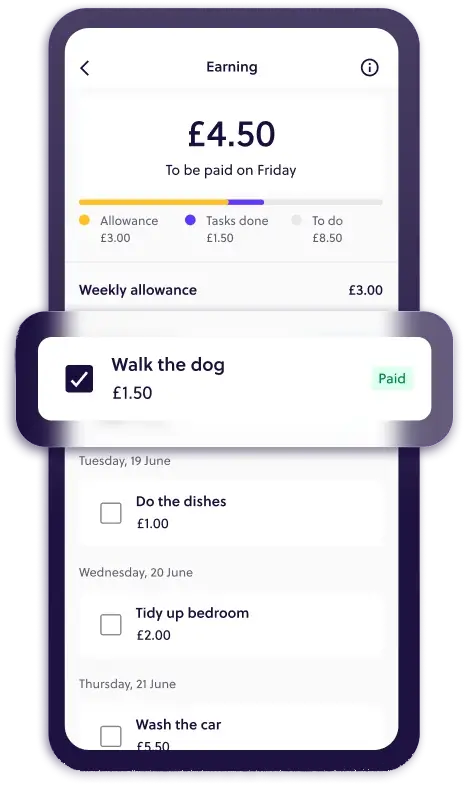 With GoHenry, paying pocket money is easy for you and fun for kids. Set an amount in the app, the day you want to pay and their pocket money arrives on their card weekly. Kids learn how to budget their money independently with cash on their card to spend, save or gift.

To help kids learn the power of earning, parents can set paid tasks in the app—as soon as kids tick them off they'll automatically receive cash on their card. Want a bit more control? You also have the option to check tasks have been completed in-app before your child receives their pocket money.
How to get started with GoHenry
Ready to give GoHenry a try? Sign up for a free trial and get access to all GoHenry features free for 30 days. After your free trial, your monthly fee will start at £3.99 per month per child.

Follow these simple steps:
Sign up for your 1-month free trial online
Download the app—kids can start learning through Money Missions instantly
Parents can set up pocket money, tasks & top up their child's card
Your card will arrive within 5-7 days—don't forget to activate it
Frequently asked questions
What age is a GoHenry kids debit card for?
GoHenry is for children aged 6-18. It's a great way for them to learn about budgeting and managing their money. Plus, it also helps them develop healthy saving habits that will last a lifetime. Ultimately, we know that every family has a different approach to money and learning—so it's up to you when you feel your child is ready to give GoHenry a try.
How much is a GoHenry kids debit card?
We currently charge one low monthly fee of £3.99 per month per child. This includes one free monthly top-up and gives you access to all of the features of GoHenry, including the children's debit card, paid tasks, parental controls, and more. You can find more about our pricing here.
How do I choose a GoHenry prepaid kids' debit card?
You can choose from more than 45+ designs and customize them, too. A children's debit card with their name? Oh, yeah! Say hello to GoHenry and get your first month free when you try one of our prepaid debit cards for kids.
Where can you use GoHenry cards?
The GoHenry prepaid debit card can be used anywhere that Visa is accepted. This includes online, in stores, and at ATMs.
Are kids' debit cards a good alternative to bank cards and credit cards?
GoHenry is for kids aged 6-18, which means children under 18 can start learning about money before they are eligible for a credit card and some bank cards. Our features have been designed specifically for this age group—and allow for safety and parent transparency at all times. From real-time spend notifications and instant transfers to the ability to set chores and pay pocket money —GoHenry is tailored to families. Plus, our safety features like the option to block and unblock cards, no overdraft facility and being able to block unsafe spend categories helps you stay in control, too.
Can a 6 to 12-year-old get a kids' prepaid debit card?
Unlike a regular bank card, kids aged 6-18 can get a GoHenry prepaid debit card. Once your child turns 13, they will automatically unlock their GoHenry 13+ account. With their teen debit card and account, they can use features like Apple Pay, and receive money via QR code—a great next step towards financial independence.
Is the GoHenry kids' card a bank card?
GoHenry is a prepaid debit card and learning app. It works like a bank card but with loads of extra features to help your kids learn about money safely. They can learn money skills in-app, and practise by using their card, while you watch and guide with your parent app.
What is the youngest age to get a kids' bank card?
Children in the UK need to be aged 11 or over to get a bank card. They can get a prepaid debit card like GoHenry from the age of six if a parent opens the account for them.
Can the GoHenry card be used abroad like a kids bank card?
Your child can use their GoHenry debit card abroad fee-free. This is because GoHenry doesn't charge commission or ATM withdrawal fees (though some ATMs charge their own fee). Just make sure your child knows to pay in local currency, as they could pay up to 7% more in fees if they pay in GBP abroad.
Can my child withdraw cash using the GoHenry kids' debit card?
Your child can use their GoHenry card to withdraw money at an ATM up to three times a day. There is a pre-set daily withdrawal limit of £120, but you can choose to set a lower limit in your parent app.
Why should I get a prepaid debit card for my child?
A GoHenry prepaid debit card is a great way to teach your child healthy money habits from a young age. Kids can learn about earning, saving and smart spending in-app, then practise with their own debit card. All while parents have full transparency through their companion account.
Can under 18s get a contactless kids' debit card?
Your child can make contactless payments using their GoHenry card for purchases of £100 or less in most shops. They just have to use Chip & PIN for their first transaction. If your child is aged 13+ they can also add their GoHenry card to Apple Pay via their Apple Pay wallet on their phone or their GoHenry app.