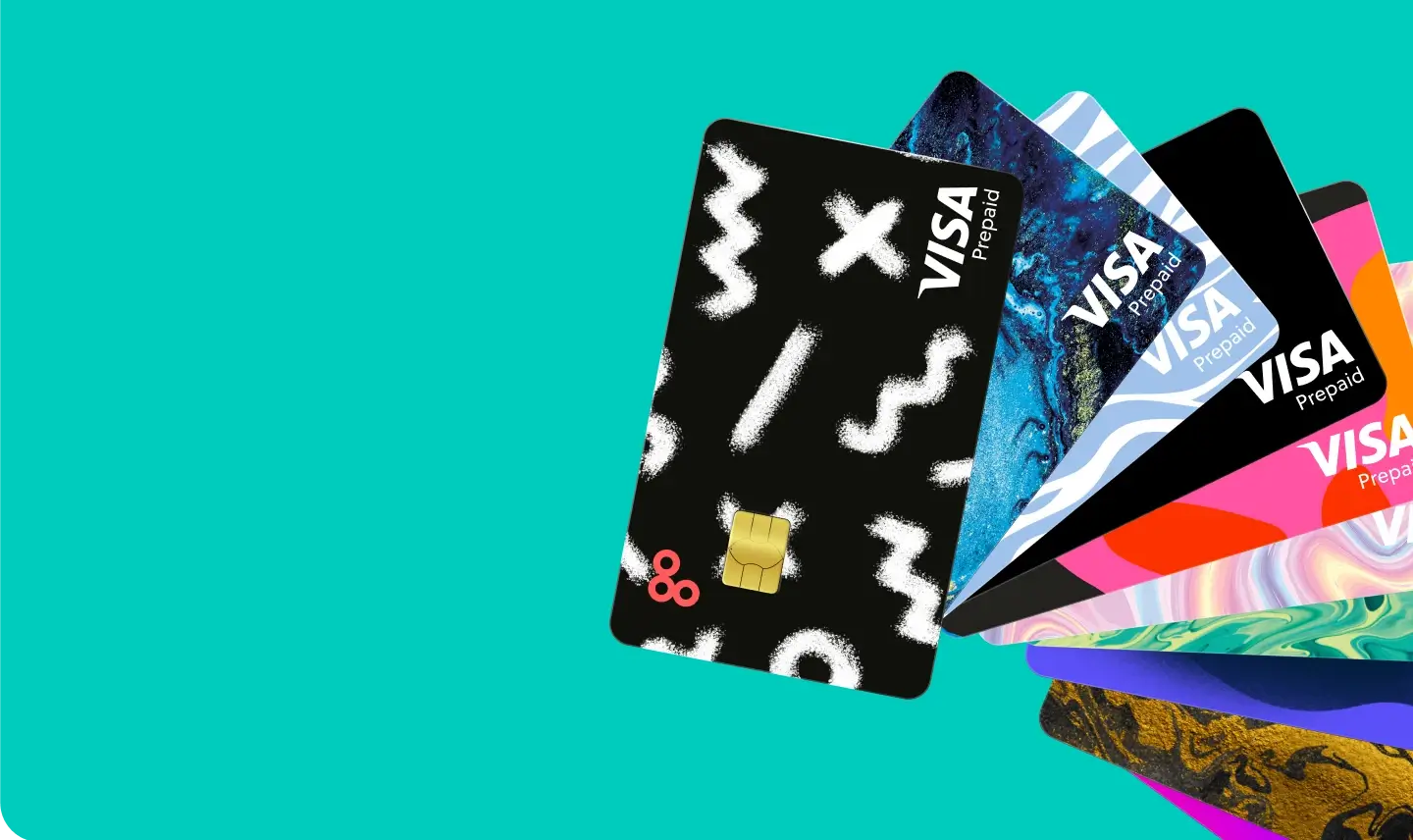 Find your freedom with a debit card for teens
Money gets a glow-up with the GoHenry debit card and app made just for teens. Spend, save, earn, send money to friends—and more.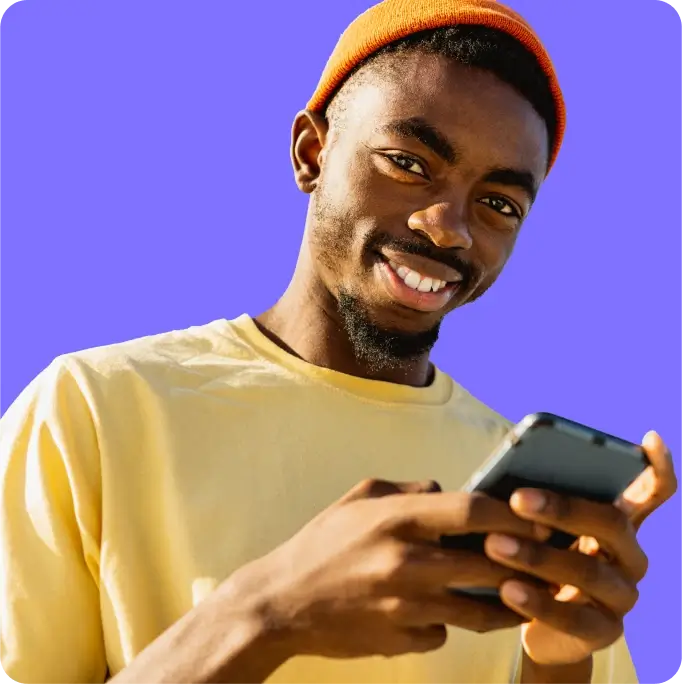 The teen debit card & app that grows at your pace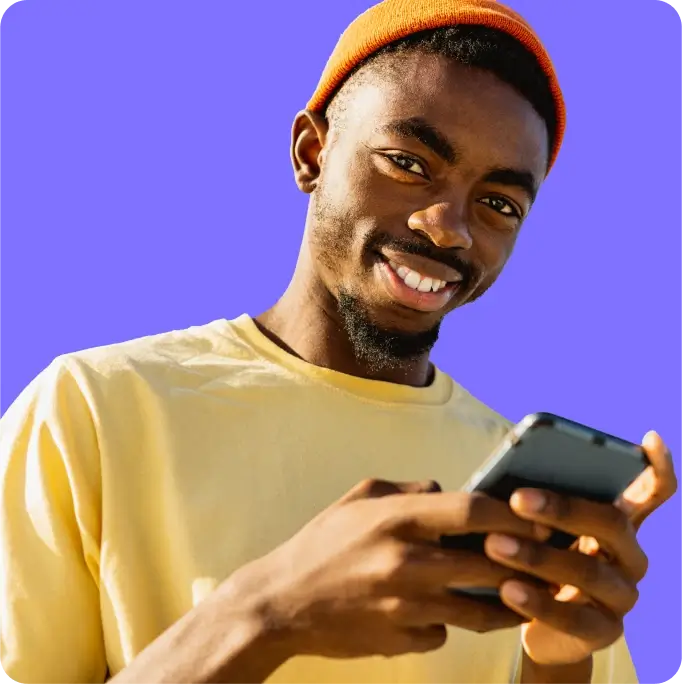 GoHenry has all the tools you need to feel safe and secure as you learn about money. Tap to purchase with Apple Pay (13+), have wages paid straight to your account with BACS payments, securely spend online and take your pick from our exclusive range of teen debit card designs.
Choose from 45+ debit card designs
Why choose a GoHenry teen debit card?
The GoHenry teen debit card gives you the independence you need. Pay, get paid, save, budget, shop, and learn the skills that will help you now—and in the future. Plus, your parents are by your side whenever you need them to help navigate the world of money.
Pay with friends
Request or send money with friends on GoHenry anytime and easily get paid in person with QR codes.
Earn money, get paid
Got a part-time job? Share your account details with your employer and have wages paid straight to your account using BACS.
Savings, stashed
Set savings goals and those new kicks, the latest Xbox game or your next epic holiday will be within reach soon!
Free to pay away
Head on your travels knowing you can make fee-free transactions abroad. Sweet!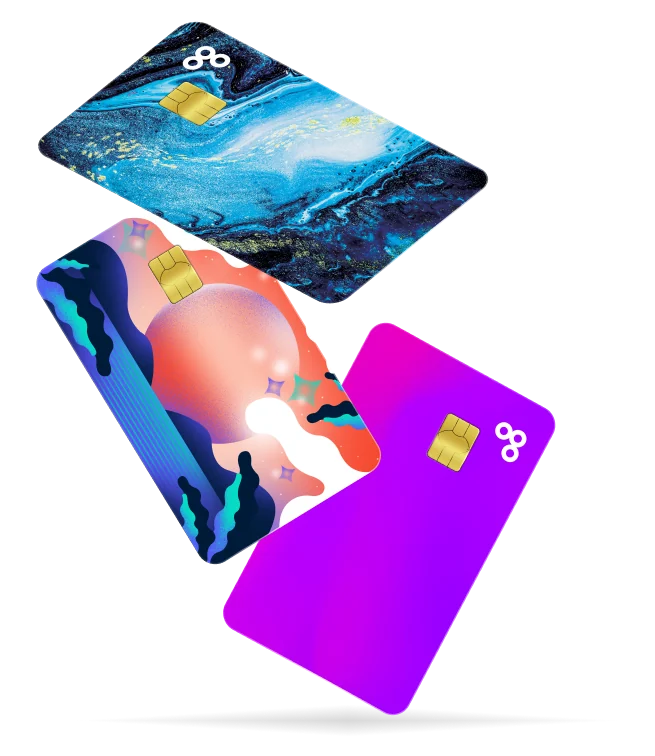 A teen debit card that's got your back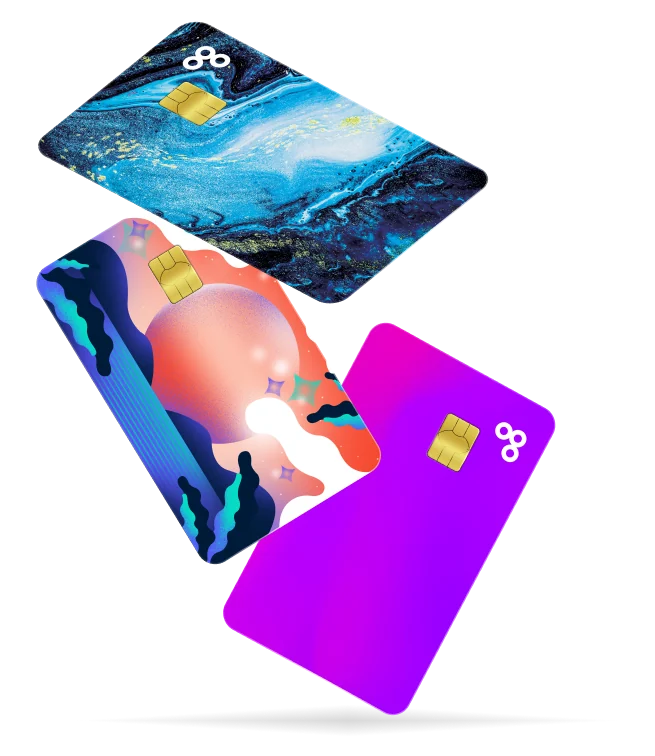 Zero Liability Policy by Visa

Your money is safely protected and not at risk

Prepaid 'top-up' card with no risk of debt or overdraft

Real-time spending notifications

GoHenry blocks unsafe spending categories

Fingerprint and facial recognition

Chip and PIN-protected transactions

Secure PIN recovery in the app

Bank-level encryption

Reliable card replacement

Easily block and unblock cards
Benefits of a teen debit card for parents
If you're a parent looking to help your teens learn valuable money skills, a GoHenry teen debit card is a smart option. It has all the tools you need to support your teen as they learn about money.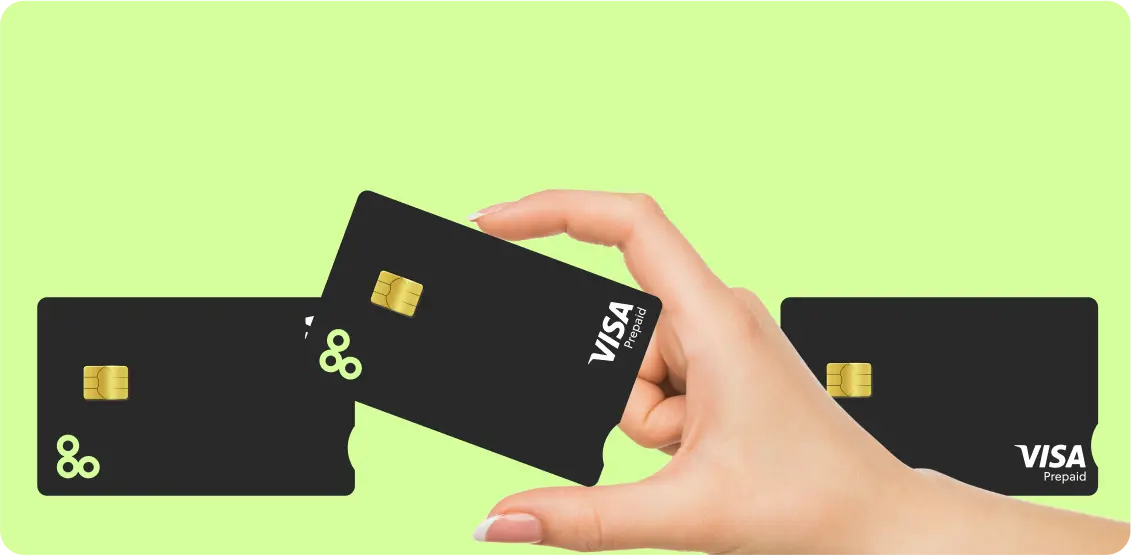 Send money
Set automatic pocket money payments and transfer money in an instant.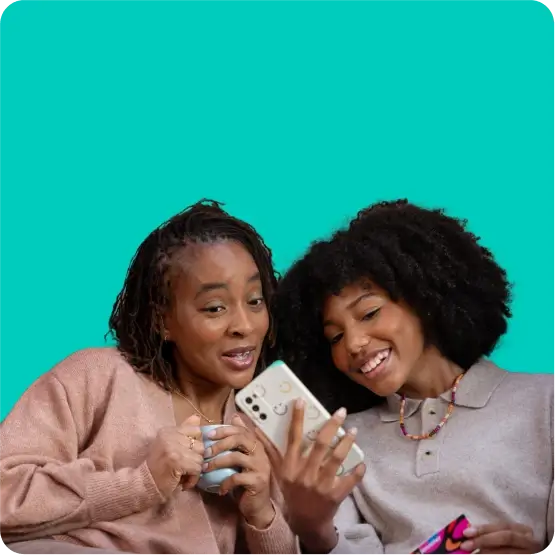 Stay in the know
Real-time notifications tell you when and where teens spend.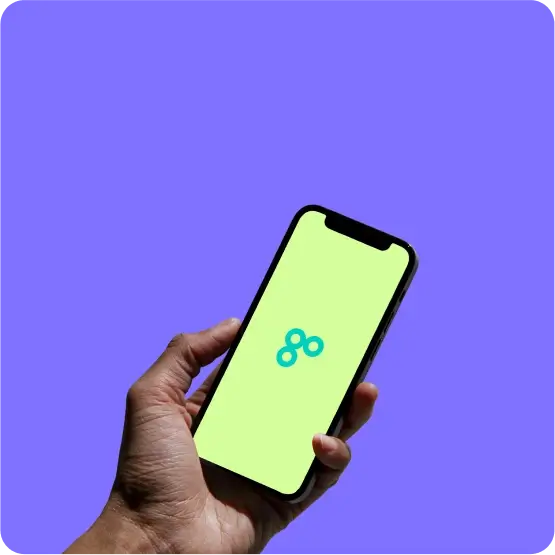 Set their limits
Parent controls like spending limits give you peace of mind.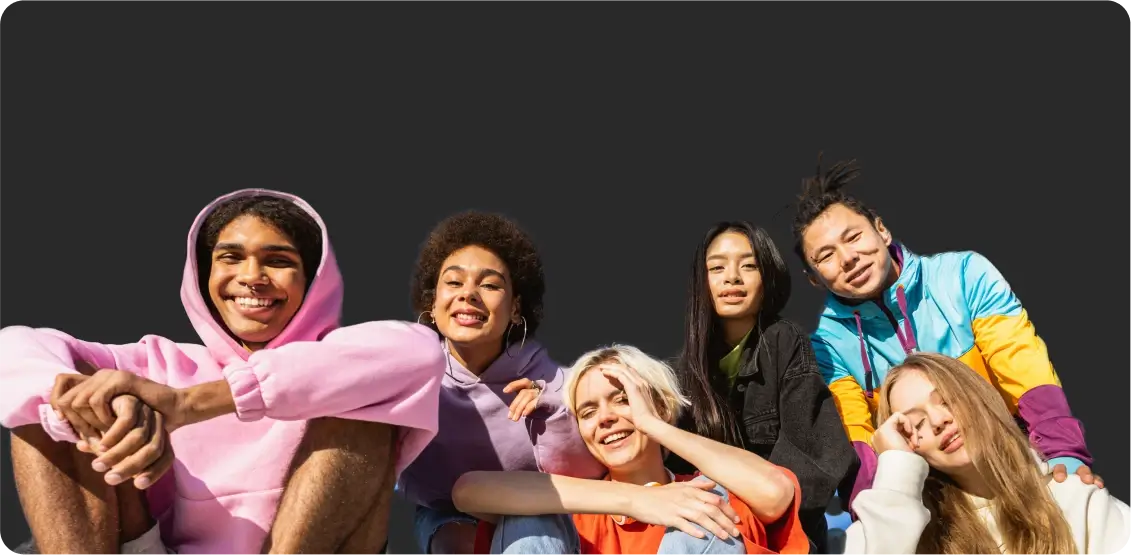 Get the whole fam involved
Family and friends can send money straight to your teens' card or contribute to savings goals with Giftlinks.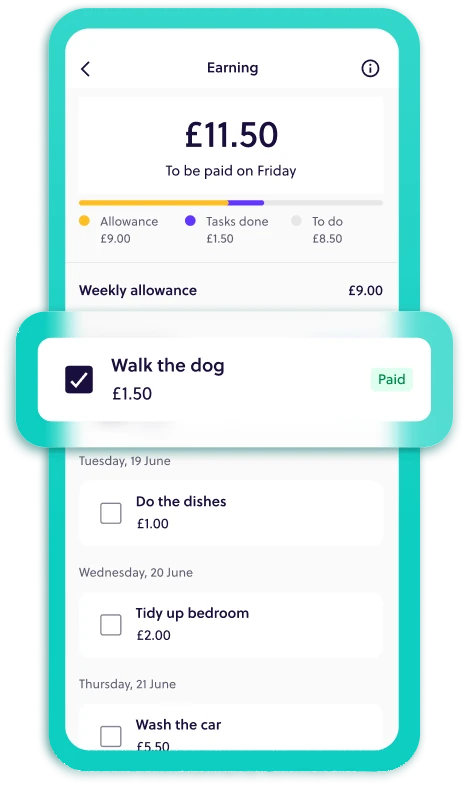 What makes a teen debit card different to a regular bank card or credit card?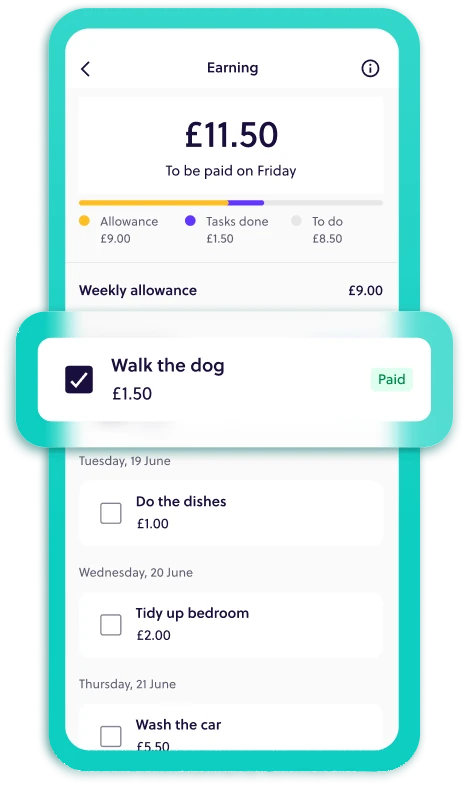 A GoHenry teen debit card is not tied to a bank account— you are only spending money you have (because it's already loaded onto your card). Unlike teen credit cards, there's no risk of damaging your credit score or going into debt. It's simple—the money you have on your card is the money you can spend or save.

A teen debit card is also safer than carrying cash—you can block or unblock cards whenever you need to, and parents can send you a quick transfer for need-it-now moments.
How to get started with GoHenry
Ready to give GoHenry a try? You'll need a parent or guardian to help you.

Here's the steps they need to follow:
1
Parents, sign up for your 1-month free trial online
2
Download the app—teens can log in & start learning through Money Missions instantly
3
Parents can log in & set up pocket money, tasks and top up their teen's card right away
4
Your card will arrive in the post within 5-7 days—don't forget to activate it so your teen can make their first purchase!
Parents, sign up here
Sign up for a free trial and get access to all GoHenry features free for 30 days.
After your free trial, your monthly fee will start at £3.99 per month, per child.
Frequently asked questions
At what age can a teen get a prepaid debit card?
The GoHenry teen debit card is available for children aged 6 to 18. Teens just need their parent or guardian to sign them up to get their GoHenry debit card
How much is a GoHenry debit card for teens?
The GoHenry debit card costs £3.99 per month per teen. The first 30 days are free, then the monthly fee will be charged, unless your parents cancel. Included in the monthly fee is once monthly parent top-up—any further money transfers cost 50p per transfer.
Where can you use a GoHenry teen debit card?
The GoHenry teen debit card can be used anywhere that accepts debit card payments and other types of contactless payments, such as Apple Pay (13+). This includes shops, online stores, and ATMs. Our safe spending controls automatically block purchases from 'over 18' merchants. Read more about our unsafe spending categories here.