Looking to teach your kids about money? GoHenry is a debit card for kids accompanied by a safe digital teaching platform that will help you impart lessons on everything from earning and saving money to smart spending strategies. You'll have full parental control while still allowing them lots of autonomy and independence to make money decisions and establish strong financial habits.
We've put together a step-by-step guide so that you'll know exactly what to expect after signing up for a GoHenry debit card for kids.
Getting signed up
Whether you go to the GoHenry website or decide to download the app, just click the button to 'sign up' (you can't miss it!). The whole sign-up process takes just a few minutes. You'll be asked to fill out some information and select your child's card. You can choose to set up your payment details and make the minimum $5 deposit at this point, or wait until you receive your card in the mail.
Get your debit card in the mail
After signing up, your child's debit card will be sent to you by mail. You'll receive your kids' debit card within 7-9 business days after signing up. One quick note: To keep the account secure, GoHenry cards can only be delivered to the address that you register with.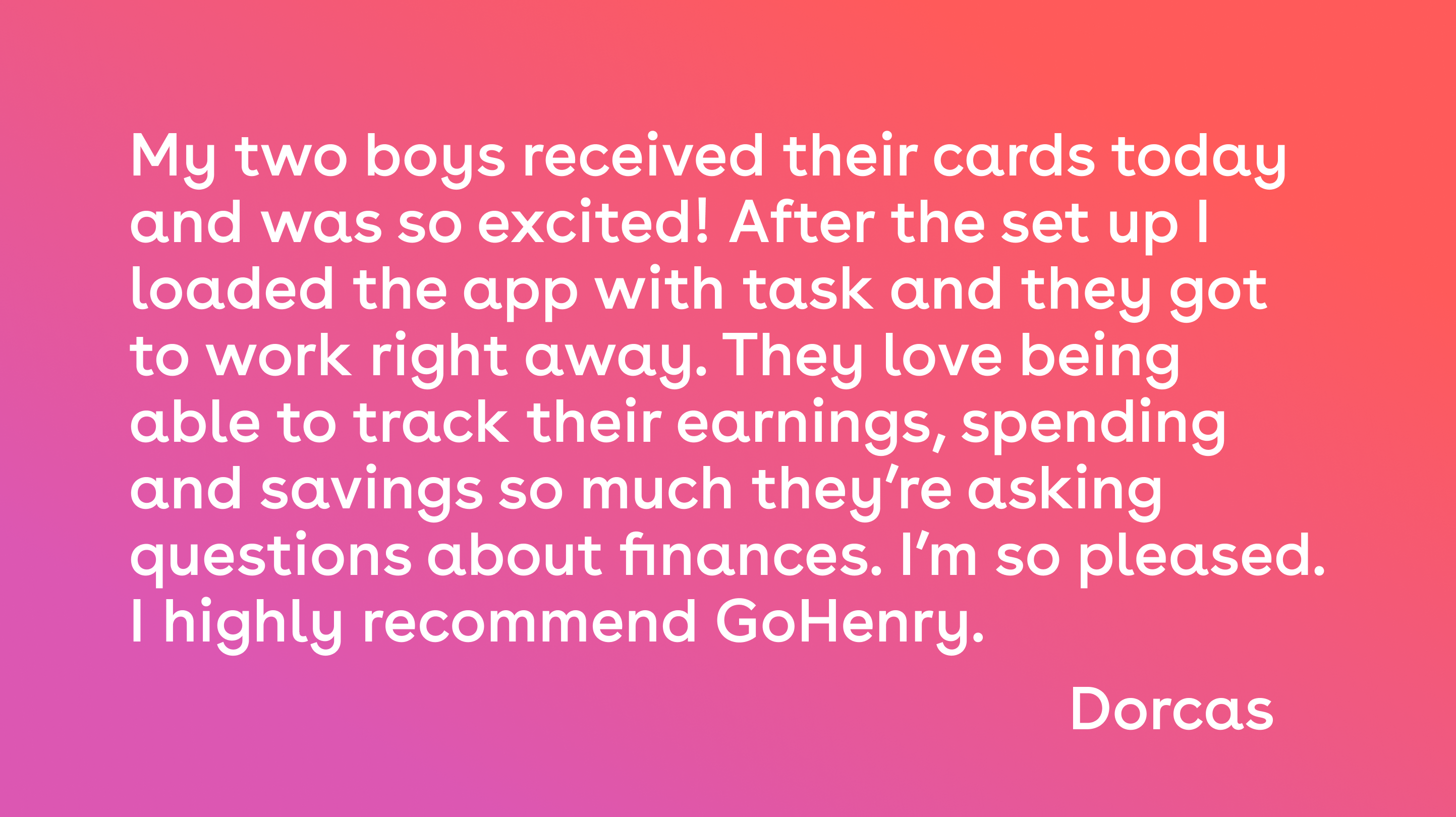 Activate your card
Once you have your debit card, just log back into the website or app to activate your parent account and the cards themselves. Once your account is activated and funded, you can move forward with setting up the kids' accounts and set all of your account preferences.
Find your PIN
Just like any debit card, the debit card for kids has a PIN. To get that four-digit number, just log into either the parent or child app. Tap "money," then "card," and finally, "PIN." You or your child will need to enter the app password or you can verify using Face ID. Once you're in, your PIN will be shown on the screen for 5 seconds. If you need it again, just repeat the steps.
Set up an allowance
One of the cool features of the GoHenry debit card is that you can pay your child's allowance right through the app and into their account. You can make either a one-time allowance payment, or set up automatic weekly transfers. The money will come from your GoHenry parent account balance.
If you're not sure how much allowance to give, some experts recommend $0.50 to $1 for every year old your child is. So for a 10-year-old, an allowance in the $5 - $10 range would be appropriate.
To set it up (or make changes later), log into your GoHenry parent account, click 'Settings' from the left-hand menu, and scroll down to 'Your settings.' From there you can select the payment day, amount, and if you want it to be recurring.
Quick tip: You can set up 'auto-funding' on your account so that if the balance falls below $5, you can automatically replenish your GoHenry parent account from your debit card. The default is set to $10 but you can select any amount you choose.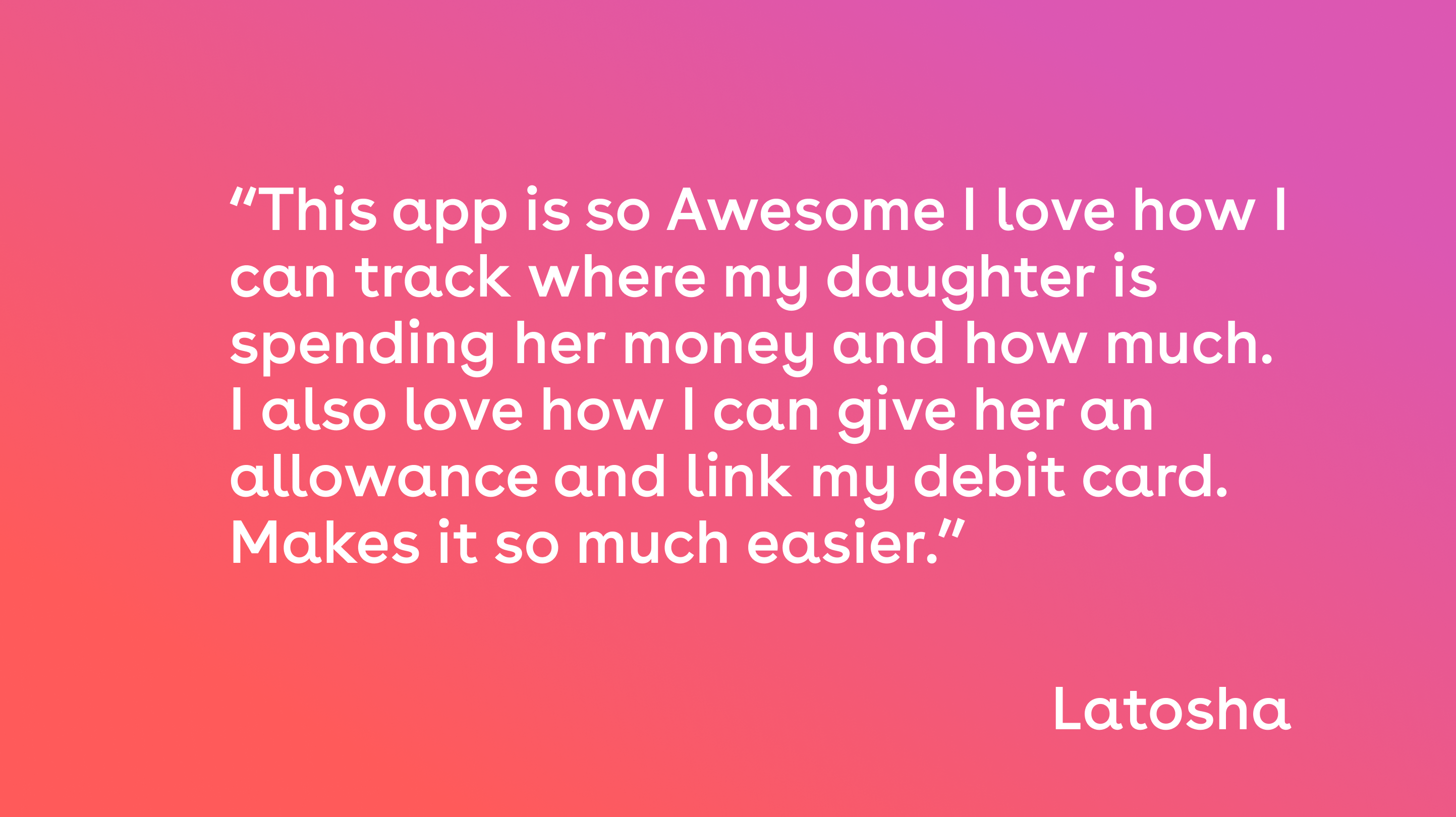 Set up tasks
Not only can you set up an allowance, but you can also set up tasks that allow your kids to earn money once they're completed. Research shows that kids who get paid for completing tasks have a better understanding of earning money and the relationship between work and pay.
Setting up tasks/chores in the app means no more having to remind your kids to do their chores. Kids will be able to track their chores and see how much they have earned already, and how much money they will get once all chores/tasks on their list are checked off.
Log into your GoHenry account, click 'Earning,' and then select 'Add a new task.'

Next, give the task a name, choose which child it's for, and add the payment amount. You can also decide if it's a one-off task, or if it's a weekly one.

When you're all done, press 'save.'
Tasks must be ticked off as completed by 10 p.m. the day before the allowance is paid. You have the option to let your child tick off their own tasks, or you can set it so that 'Only parents can mark tasks as completed.'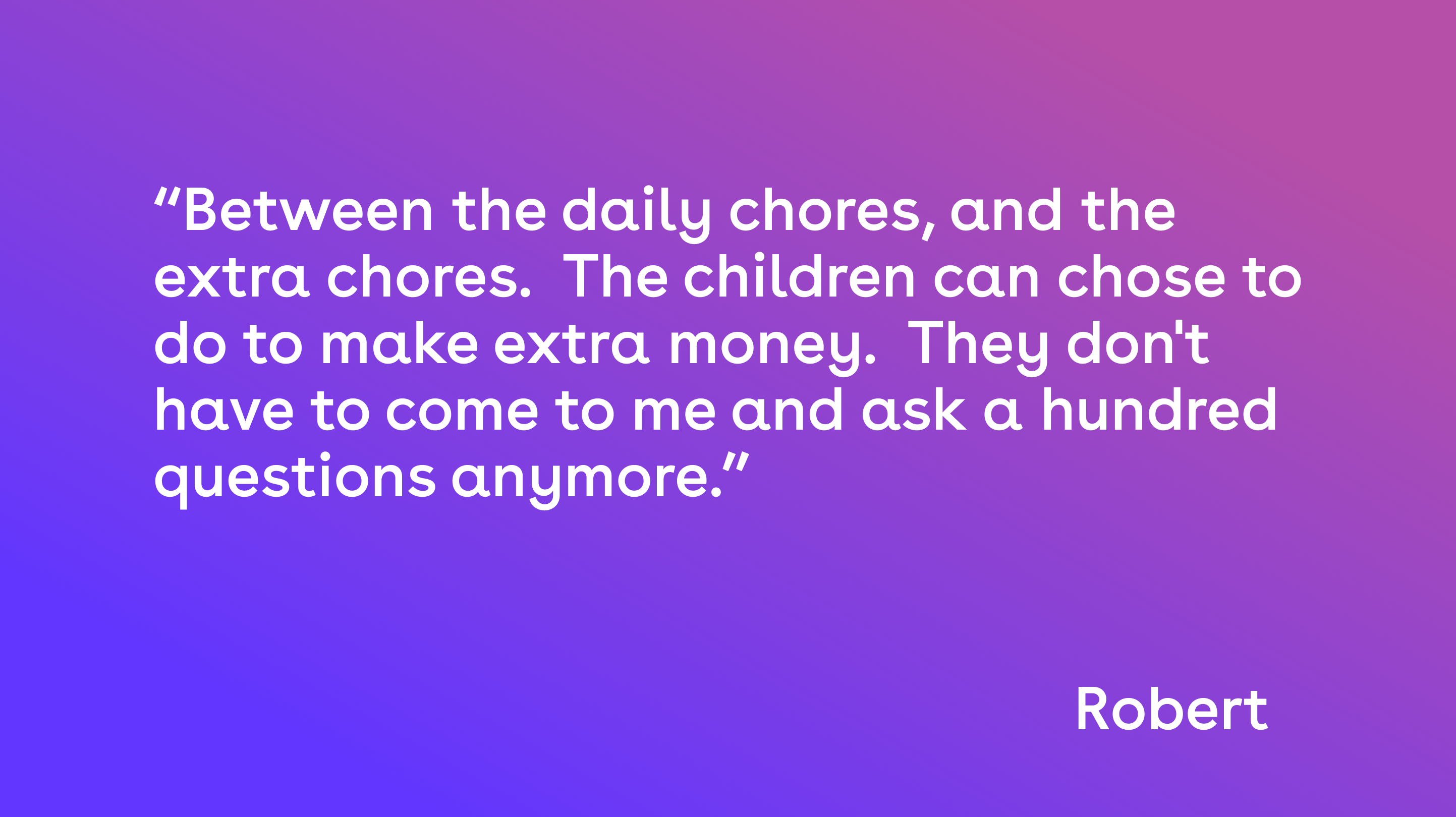 Manage your account
Your parent account will act as a feeder account to your children's sub-accounts. This is where you load money, set up transfers into the child accounts, set limits, and keep track of your kids' spending and savings.
You can log in online or on the app anytime to view your account balance, add funds to your kids' cards, make or set up transfers, create Giftlinks and more. You'll see your children's balances listed below your parent's balance. With parental controls where you can set up spending limits, manage notifications, and add kid and co-parent accounts.
Adding kids
At six years old, getting them their own debit card is simple. You can add other children at any time on both the GoHenry mobile app and the website. Just log in to your parent account and select 'Add a child.' Once you've filled in your child's information, their debit card will reach you in a few days and you can activate it.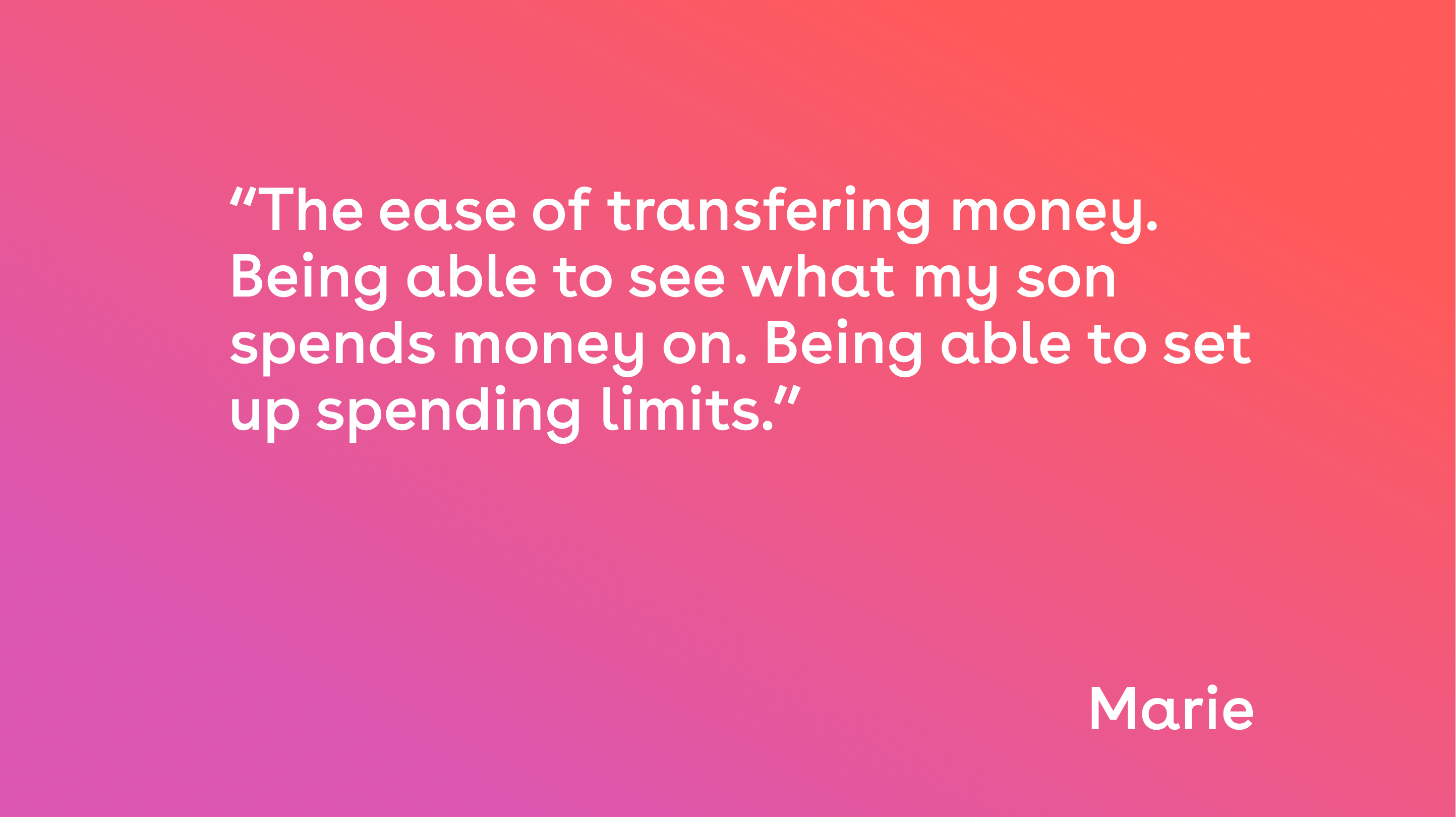 Add another parent or guardian
You can add a co-parent or guardian to the account. Co-parents will have their own login with full access to the account including the ability to get notifications, manage tasks, allowances, and spending limits. In the app, just choose the "Add a co-parent" option from the left navigation menu. It will generate an invite link to the co-parent. They will be asked to download the GoHenry mobile app, and they will then be guided through the registration process. Once they're done, they will be automatically linked to the family account.
Make a purchase
Now that you're all set up, it's time to take the card out for a spin. Your kid's debit card can be used online, in-store, and at an ATM. You can choose to limit these options in the 'manage settings' section of your parent account.
After making their first purchase using the card's chip and PIN, kids will be able to make contactless purchases where available using their GoHenry debit card.
Please note: Contactless purchases are limited to $50 regardless of any parental limits that may be in place.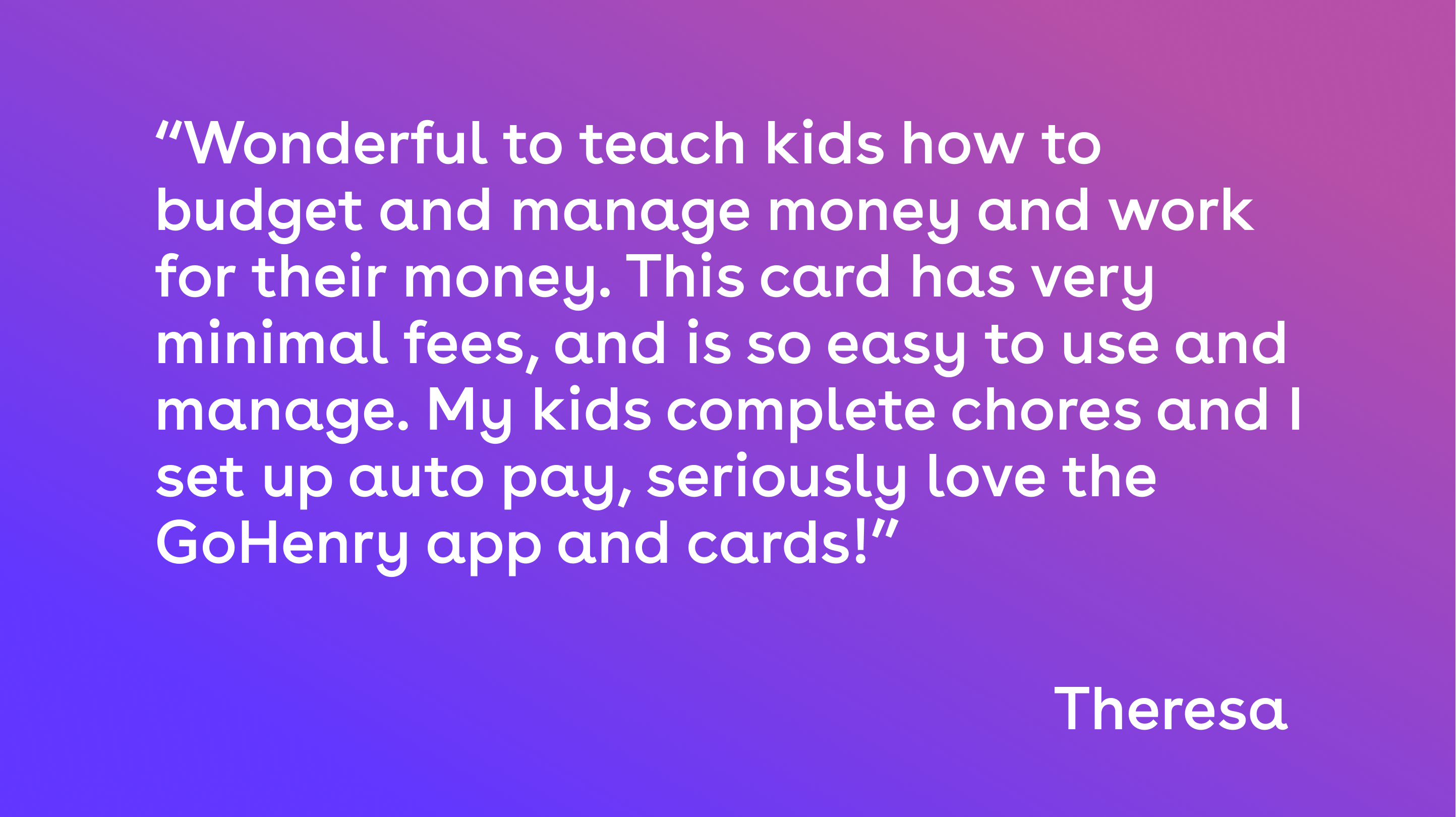 Membership Fees
Like other aspects of the GoHenry experience, paying the monthly membership fee is easy, automatic, and members say, worth it. It comes straight from your parent balance if the funds are available, otherwise, the funds will be taken from the payment details attached to your GoHenry parent account. You have the option to cancel anytime.
Now that you know how easy it is to set up your GoHenry account, give it a try. If you ever run into any issues, the GoHenry support team is available to help answer your questions.
Learn with Money Missions
One last tip, after you join, be sure to explore Money Missions with your kids! It's an interactive in-app experience that includes videos and quizzes and lets kids earn points and badges while teaching money basics, investing, saving, and more.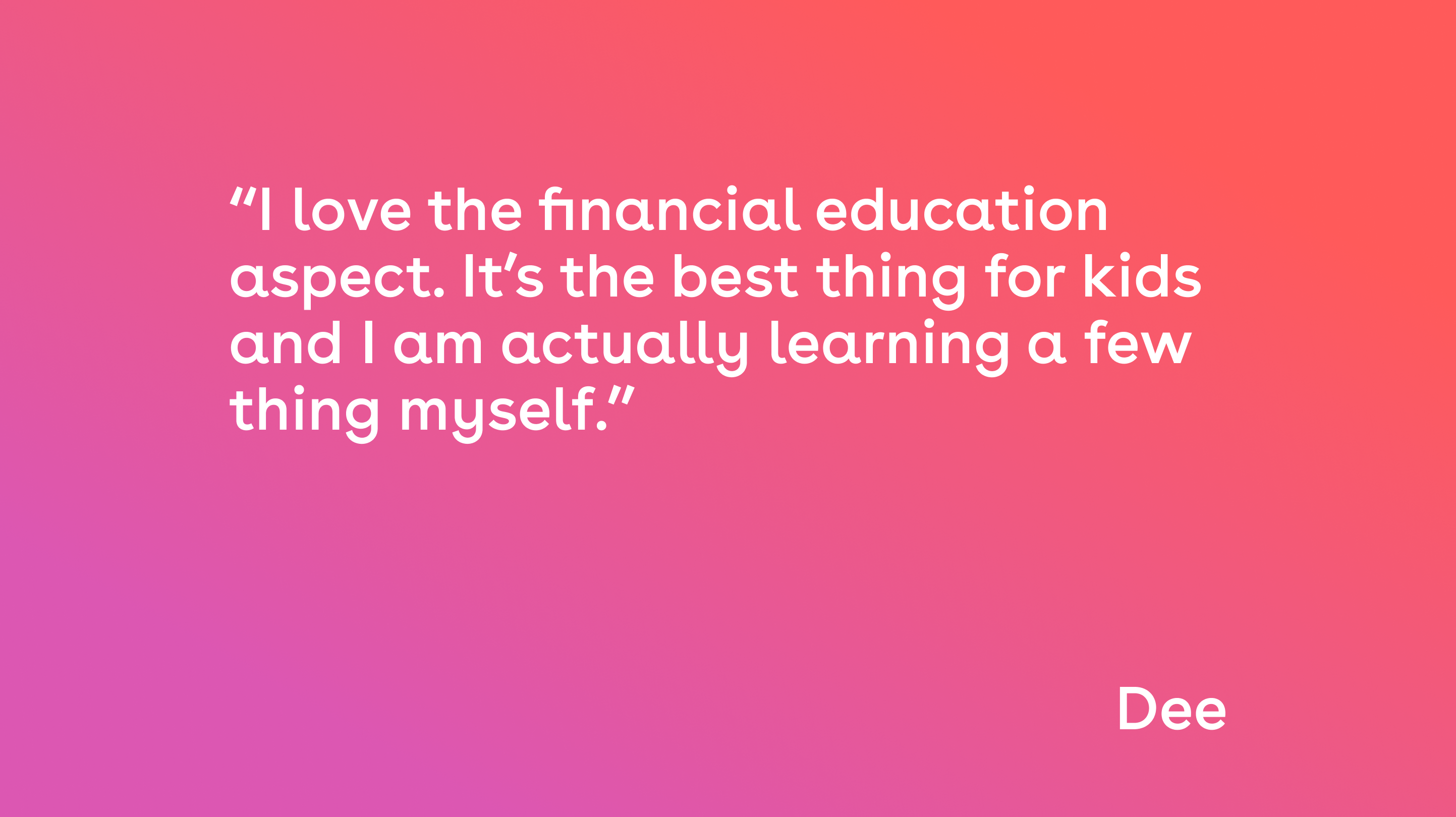 Teach kids early to make smart money choices with GoHenry's debit card for kids and the fun, in-app education suite Money Missions.