We are hugely passionate at gohenry about empowering children with skills that will help them fly in adulthood. Practical money skills is our big one, but we're also big advocates of overcoming stereotypes and empowering kids to have a go.
That's why this International Women's Day, we're shining a light on some of our favourite women in finance and tech, working to create a more gender balanced world: whether it's inspiring future females to go for roles in traditionally male industries, encouraging women to get back into rewarding work or simply helping women find their voice to create #balanceforbetter (the theme of this year's IWD).
Our six chosen ladies were each asked the same two questions:
1. Which woman inspires you the most?
2. What advice would you give to young females looking to get into traditionally male-dominated industries?
Read on to see what they had to say. Word on the street is that learning doesn't stop at school…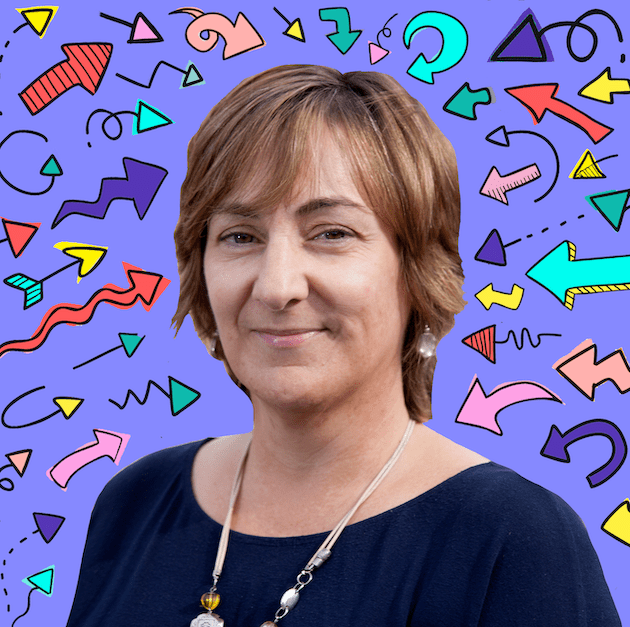 Louise

First up is our very own Louise Hill, co-founder and COO of gohenry, whose mission is simple: help create a more equal society by empowering all children with good money skills.
Who inspires you most?
My ex-husband's cousin, Blondelle. She was born 65 years ago in a hut in the Caribbean with no running water. She was a super-bright scholar but started to lose her sight at the age of seven. The village school didn't realise this and beat her with a stick for poor performance. At 14 years old, she went to stay with an aunt in California. She started to go to a school that supported her although she lost her sight completely a couple of years later. She is now 65, a Professor at the University of Berkeley in California, and has travelled all over the world supporting access to education for the blind and partially sighted. She is also a huge character who used to have an assistance pony (naturally) and has a penchant for leopard print: hats, tops, trousers… whatever she can find. Blondelle: I salute you.
What advice would you give to young females looking to get into traditionally male-dominated industries?
It has to be simply to believe that you can do it. There is no earthly reason why you can't and if you believe it, you create that belief around yourself and others will believe it too.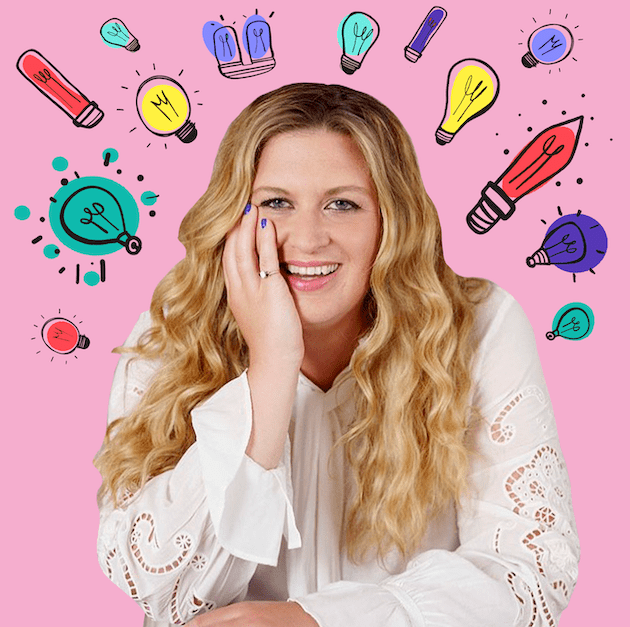 Daisy Buchanan, award-winning journalist and the brilliant author of How to Be a Grown Up and Sisterhood (out now!), host of the chart-topping podcast 'You're Booked' and TedX speaker.
Who inspires you most?
It's so hard to choose because there are so many women making things I love at the moment. I'll say actress, writer and playwright, Phoebe Waller-Bridge and actress, writer and director, Greta Gerwig. They are both hugely talented and using their platform to make the platform even bigger. I love their writing, their creativity and I love the way they champion and celebrate the women they work with too.
What advice would you give to young females looking to get into traditionally male-dominated industries?
Look for alternative role models. If you can't see anyone doing exactly what you want to do, look for the women who think differently, whose spirit you admire, and who were the first to do something that hadn't been done before. Your mentors are everywhere and you can meet them in books, through podcasts and on the screen. Inspiring advice from brilliant women is everywhere, and if you're creative you can adapt it and tailor it to fit.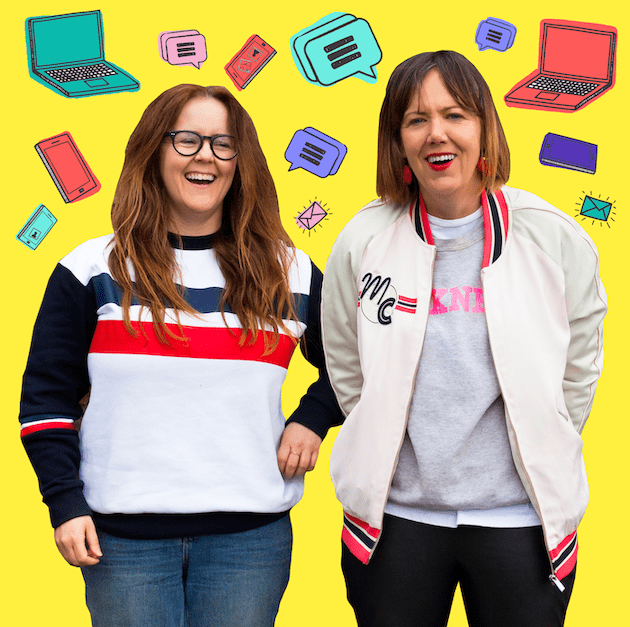 Nikki Cochrane, co-founder of Digital Mums and co-creator of the flexible work movement, #WorkThatWorks. Creating a solution to the very real problem of mum unemployment.
Who inspires you most?
It has to be my work-wife and business partner Kathryn Tyler who is probably one of the smartest people I know. Before we set up Digital Mums five years ago, she started out as a genetic scientist and then went on to become the Head of Digital Communications for the Innovation Unit. Kathryn is responsible for the innovative real learning model at Digital Mums which has upskilled over 2,000 women, helping them gain the market-ready skills they need to build a successful, flexible career.
What advice would you give to young females looking to get into traditionally male-dominated industries?
My advice for any woman who wants to break into a traditionally male-dominated industry is firstly, NOT to view it as a male-dominated industry! As women, we have as much right to a seat at the table as anyone else and we need to believe that. Secondly, if you feel you are lacking experience or skills, invest in your own learning. Being a lifelong learner is now a key employability skill. Research shows over a thirty-year career – say age 32 to 62 – you'd need to update, refresh or completely retrain six times to stay relevant. A scary and sobering thought!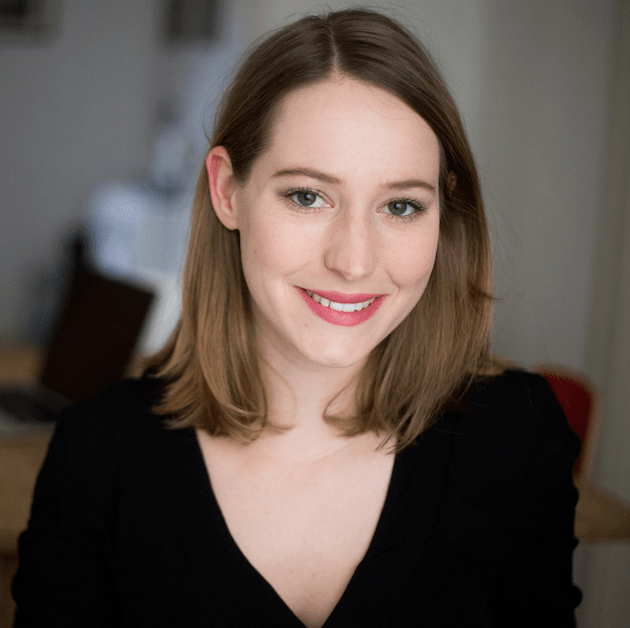 Maria Hollweck, Software Engineer and Lean In circle leader, set up by Sheryl Sandberg to champion equality and help women achieve their ambitions.
Who inspires you most?
For me, this isn't a specific person but rather a group of women. Two years ago, I was mentoring a few high school girls through the "Girls Who Code" program in Silicon Valley and those 16-18 year-old girls really inspired me. They got into tech really early and didn't shy away from a challenge. I'm still in contact with some of them who started school last year to pursue a degree in Computer Science and it makes me proud that those young women decided to fight against stereotypes and push the limits in tech.
What advice would you give to young females looking to get into traditionally male-dominated industries?
Be your authentic self. This sounds easy but can be tricky in a world that is dominated by men. In the beginning of my career (2009) I tried to adjust to this world and thought I had to adapt to the way people look, talk or even behave. After a few years, I realised that I wasn't bringing my authentic self to work and it actually slowed down my creativity. Now, I'm trying to be 100% Maria who loves to wear lipstick, cares about fashion and has three little desk plants with beautiful pots next to my two monitors. I believe that tech now endorses individuality and every young woman who is interested in this field should know and embrace that.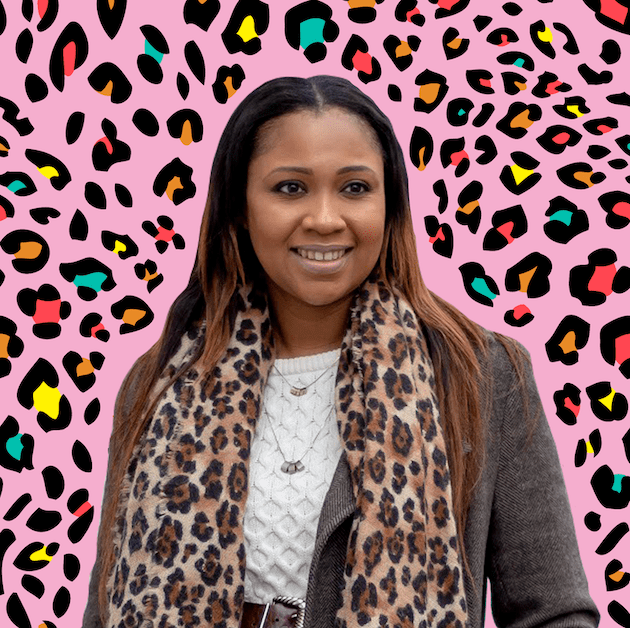 June Angelides: banker-turned-entrepreneur-turned-investor at Samos Investments. Founder of Mums in Technology, June is a huge diversity advocate and was recently named one of the top 10 most influential BAME tech leaders by the Financial Times.
Who inspires you most?
I am inspired by so many females around the world who are making a difference in unique ways. Someone who inspires me on a daily basis is my mother who has made tremendous sacrifices, raising my sister and I on her own and being an incredible role model. She is also the most generous person I know. She recently donated her kidney to a relative and I am incredibly proud of her for being so selfless. It reminds me of the kindness the world needs to see way more of.
What advice would you give to young females looking to get into traditionally male-dominated industries?
You are capable of anything if you work hard and put your mind to it. The next generation is in a very lucky position of having numerous resources at their fingertips to be able to learn almost anything. In general, breaking into any male-dominated industry can feel tough and lonely. Make them your allies and get them on board with changing the stats. I've met so many male agents of change and you'd be surprised how many men want to help. It's all a mindset. Don't go in thinking it's them against you. Work hard and take as many opportunities to keep learning your craft. Your work will speak for itself.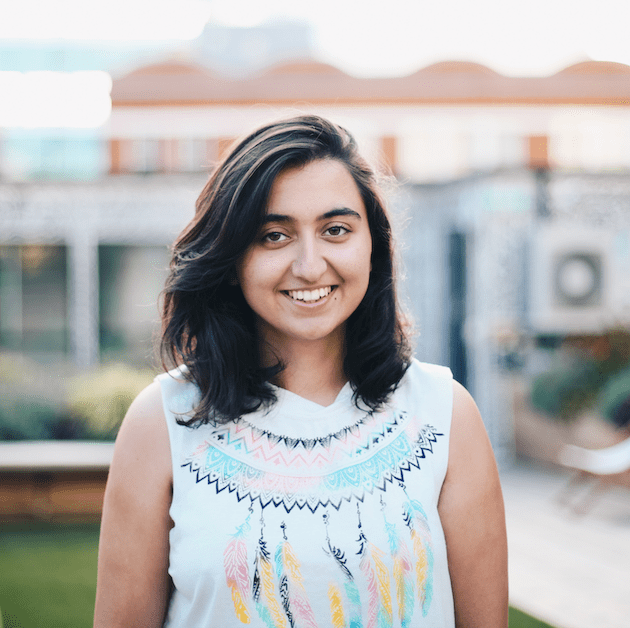 Anisah Osman Britton, founder of 23codestreet, a coding school for women, which teaches digital skills to a woman in the slums of India for every paying student here in the UK.
What advice would you give to young females looking to get into traditionally male-dominated industries?
Just go for it. There are so many things you can do in technology. It's not all about hacking. You can be a fashion designer, makeup creator, an inventor, a games maker, a marketer, a business owner, a superhero. Having technical skills is relevant no matter what industry you are in. To keep feeling inspired and encouraged, read about other women and non-binary people doing amazing things. There's plenty out there!