Back in July 2021, as part of our campaign with Visa, we gave the GoHenry community the opportunity to ask Sky Brown, Team GB and Team Visa athlete, some questions.
Your responses came flooding in, and we sent a few of our favourites directly to 13 year-old Sky, who found some time in her hectic schedule (she gets up at 5.30am to go surfing, and spends around three hours each day skateboarding!) to send over her replies.
We all know that 2021 has been a huge year for Sky. In August she won the bronze medal in the women's park skateboarding event in Tokyo, becoming the youngest person ever to win an Olympic medal in Team GB and Team Visa history.
What's even more incredible is that she achieved this just 12 months after fracturing her skull, breaking her left arm and wrist, and suffering lacerations to her heart and lungs when she fell from a ramp during a practice session.
Following her Olympic success, Sky is hoping to inspire girls from all over the world to take up skateboarding or find another activity that they enjoy – and she has now set her sights on competing in another new Olympic sport, surfing, in Olympic Games Paris 2024.
Thanks to Visa, we were able to pass on your questions and asked Sky to tell us about the secret to her success, her spending habits, and her favourite snack...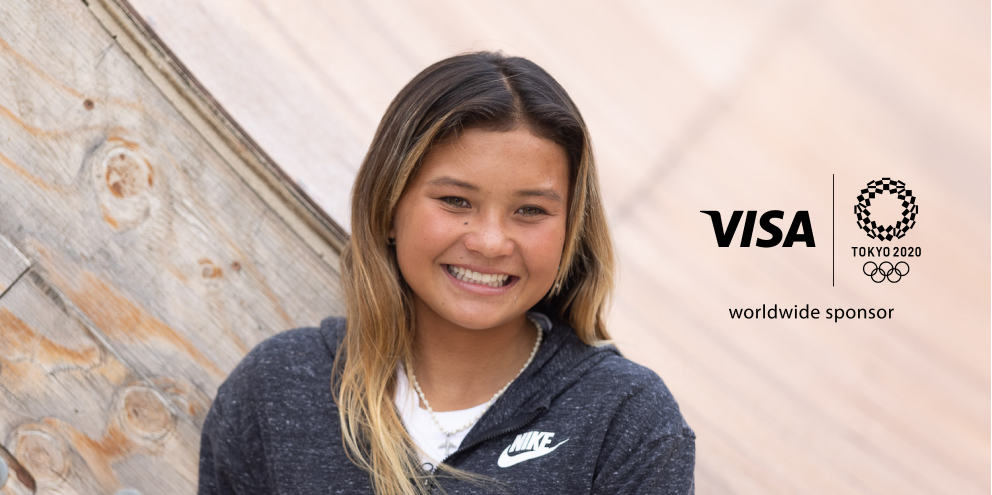 What inspired you to become a skateboarder? – Daisy
I've been skating since I was 2 years old. My dad says I pushed myself around on his skateboard before I could walk! He was a skater, and then my brother took after me. We all love it! The cool thing about skateboarding is that you don't need to have a coach or a trainer. My dad helps me sometimes, but skateboarding is a cool sport where you can learn from your friends.
What would you say is the biggest reason you are where you are right now? – Goncalo
Because I love what I do.
How did you overcome your big crash and carry on to be an amazing skater? – Micah
It made me want to show everyone that you can come back from anything. It was really important for me to show people that even if you get hurt, you have to get back up and try again.
What's your favourite thing to spend your money on? – Lucy
I spend money on things that I love! I love to skate and surf, so for me that usually means spending money on travel to let me do those things in really cool places. I also really like make-up and jewellery and I love that GoHenry makes it easy for kids to shop. Sometimes it's scary to have your own debit card, but this one is really safe, so I think that's cool.
What's your favorite snack to buy? – Aria
Cup Noodles. My mum is a nutritionist, so we eat healthily.
How do you feel about becoming such an inspiration for girls? – Ciara
I think it's so cool that so many girls from all over the world watch me skate and surf. I want to give back to them in everything I do. I want them to know that they can do anything.
Thanks to Visa, Sky Brown is working with GoHenry to make every child smart with money.