Sky Brown knows a thing or two about making dreams come true. When she won the bronze medal in the women's park skateboarding event at Tokyo 2020, Sky became the youngest person ever to win an Olympic medal in Team GB and Team Visa history – and she's already set her sights on Paris 2024. She's also been named BBC Young Sports Personality of the Year 2021.
Thanks to our partnership with Visa, we were able to ask Sky about the secret to her success and get some advice on how to make your dreams come true in 2022. 💫

1. Believe in yourself
Amazingly, Sky is self-taught and has never had a professional coach. She picked up some tips along the way from her dad Stu, who competes as an amateur, and has spent hours watching clips on YouTube and learning how to recreate her favourite moves.
Just last year, Sky fell from a ramp while training and suffered such severe injuries her dad said she was lucky to be alive. She recovered in time to compete in Tokyo – but if the Olympics had gone ahead as planned in 2020, it's unlikely that she would have been able to compete. She told The Guardian: "It actually made me more excited and more pumped up. It made me want to go harder."
2. Follow your passion
Although talent and hard work are obviously important, Sky told us that the secret of her success is very simple: "loving what you do."
After winning bronze at the Olympics, she told journalists: "I just try to enjoy the time. Having my friends there doing really well, it just made me really happy."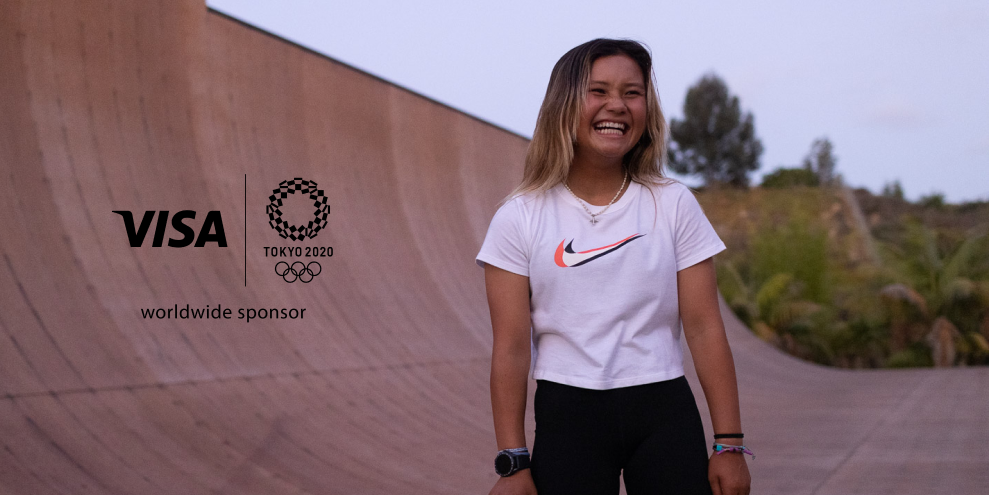 3. Prove yourself
Sky turned professional at the age of 10, but despite her record-breaking achievements, she admits that she hasn't always been taken seriously.
Sky told GoHenry: "Sometimes I wasn't able to join competitions because of my age, and that was really hard. All I can do is show people that you can do it, no matter your age."
She's talked about being "the smallest skater at the Olympics," and told Marie Claire: "I feel like I see some girls at the skatepark, definitely a little scared, just watching the boys skate. If you are a little shy or feel a little bit intimidated about getting out there, I'd say don't be scared. Just get out there. Why not try it? Always try new things. If you don't like it you can move on to other things."
4. Have fun
It's hard enough for any kid to balance the demands of school work with sports, other hobbies, family time and friendships – but you'd imagine it's even harder when you're a teenage Olympian.
Sky's schedule certainly seems packed full. She told The Times that goes to school three times per week from 9am to 2pm and, as she travels a lot, she does the rest of the work online. On a typical day she's up around 5.30am to go surfing, then skateboards for up to four hours after school – but Sky insists that none of this feels like hard work.
5. Keep dreaming
Sky's dream came true when she won a bronze medal at the Olympics. She told Marie Claire: "It feels insane, it's unreal. I kind of still feel like I'm dreaming, to be honest. I'm really grateful, thankful, grateful and just super happy."
But she's already set her sights on the next challenge – and hopes to compete in both skateboarding and surfing at the Olympic Games Paris 2024.
Sky told us: "It was definitely a dream of mine to go to the Olympics, and to win a medal was even crazier! I want to go to the Olympics again. I also want to show that I'm a surfer too."
She's also on a mission to inspire other kids to take up skateboarding – especially girls. Sky told Marie Clarie: "I really hope I can travel to poor and underprivileged countries. I'd love to teach kids how to skate. That's always been a dream of mine – I love teaching and I'd love to teach in places where the kids don't have a lot."
We think that Sky can do anything she puts her mind to – and can't wait to see what she archives in 2022, and beyond!
Thanks to Visa, Sky Brown is working with GoHenry to make every child smart with money.