Are you ready for Halloween 2020? We've heard some ghostly whispers that skeletons, bats and zombies won't be roaming the streets this year. And, thanks to the Rule of 666, Halloween parties won't be happening, either. It's shockingly bad news for kids who love getting dressed up to go trick or treating – especially as they'll miss out on their favourite sugary treats.
But never fear, we've come up with a spooktacular solution. 👻
Instead of welcoming trick or treaters at their front door, friends and relatives can now decide which witch they'd like to treat – and send a gift, along with a personalised gohenry greeting card, to celebrate the creepiest day of the year. Giftlinks are an easy, free and totally secure way to send money straight to your child's gohenry account. And once they've received their Halloween treat, your little monster can send a message back to say fangs. 🧛🏻‍♂️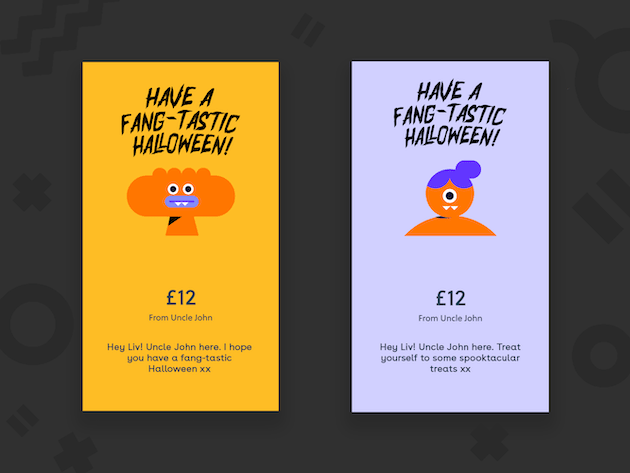 Even though they're not out trick or treating, your resident vampire can still dress up and enjoy Halloween at home. And if you send us a photo of their scary costume on Facebook or Instagram, using #goshare, one lucky winner will receive a £30 treat, straight into their gohenry account*.
Happy Halloween! 🎃