Your security is our top priority. We want to make sure that all gohenry customers know how to protect their accounts.
Let's be honest, most of us could do with improving our online security. With so many passwords for so many accounts, it's getting harder to come up with new, memorable (and secure) logins.
Below we'll outline the easy things you can do to make sure your account security is up to scratch: from setting up biometric passcodes, to being wary of phoney card couriers.
We all like to believe it won't happen to us, but it's important to take cyber crime seriously.
The latest figures from the Office for National Statistics (ONS) reveal that a person is more likely to be a victim of fraud or cyber crime than any other offence; between August 2018 and September 2019, there was a 9% increase in cases of fraud, thanks to a rise in bank and credit-related incidents.
If you're worried that your email address and/or password could have already been compromised in a data breach, visit haveibeenpwned.com to see if you're at risk. If the results show that your personal data is vulnerable, it's wise to change your passwords as soon as possible – and update them on a regular basis.
We know you're busy, so we want to make it as easy as possible for you to keep your gohenry account secure. We'll be in touch soon to tell you more about Strong Customer Authentication. Until then, follow our five simple steps to secure your account.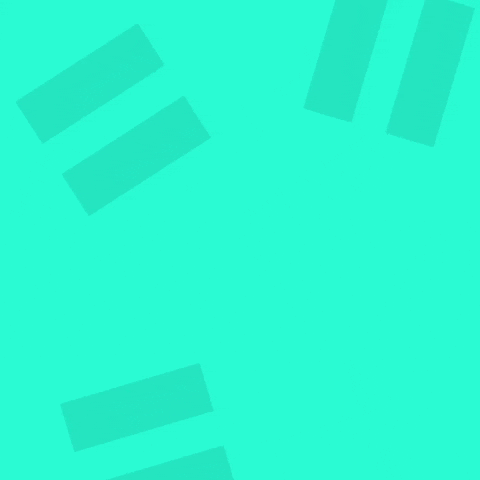 1. Choose a unique password and PIN
Choose a password and PIN that you haven't used before. It might make life a little bit easier, but resist the temptation to use the same password across several online accounts.
Take a minute to imagine what could happen if one of your online accounts was breached by fraudsters… If your login details match those for your other accounts, cyber hackers could have everything they need to access your Facebook and your high street bank – and even your child's Snapchat account.
Not only can these details be used to steal your identity and use it elsewhere, this also allows intruders to operate your hacked account. For example, they could login to your gohenry account, use your personal information, change your address and order new cards.
To change your gohenry password and PIN, open the app, tap the menu icon in the top left corner, then go to family settings and tap edit. If you'd like to do it now from your browser, click here to login. (We'll wait).
2. Aim for 8-12 characters
Longer passwords are stronger passwords, so make sure that yours has at least 8-12 characters. These should be a mix of uppercase and lowercase letters, numbers and symbols.
3. Don't use names of family, friends and pets
We understand the urge to use your dog's name as your password. It's easy to remember, and it's nice to think about, too. The trouble is, this also makes it easy for fraudsters to crack your password with minimal research… especially if you post pictures of Dr. Barks on Instagram every day.
4. Never (ever) store your password
Some people write down passwords in a notebook, others save them on their phone. It's a bad idea to do both, as it makes it so much easier for important info to fall into the wrong hands. If you don't think you can remember your passwords easily, you can always sign up for a secure password manager service which will remember all your passwords for free.
5. Use biometric authentication
If your device supports biometric authentication, like Face ID or Touch ID, turn it on. Studies show that there's a good chunk of the population who avoid setting up security features like fingerprint logins because they either don't trust the technology, or prefer to use traditional methods. It's really important to remember that, just like conventional passwords, biometric methods aren't 100% secure, but they do offer much more protection than a password alone.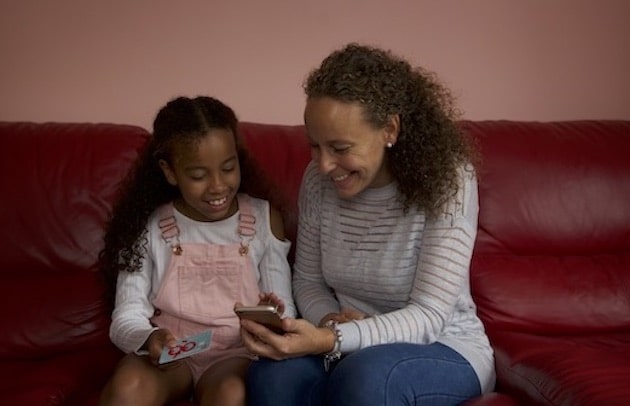 Your gohenry card has state-of-the-art chip security and PIN-protected transactions. All your details are stored securely, and we're doing everything we can to keep your account safe.
If your child's card is lost or stolen, it's quick and easy to block it on the app. If this happens, please contact us to let us know, and we'll arrange to send you a new card.
Most importantly, we would never send a courier to your house to pick up your card, so if you're ever in doubt about any calls or messages you receive – even if they really do appear to be from gohenry – please contact us as soon as possible on LiveChat, or call the number that's printed on the back of your gohenry card.
After all, it's always better to be safe than sorry.