Are you and your family planning to spend, spend, spend on Black Friday? If so, you're not alone. It's one of the biggest dates in the retail calendar, with UK shoppers expected to spend over £8.57 billion during the four-day Black Friday weekend. Unfortunately, it's also a busy time for scammers and cyber criminals, so it's especially important to make sure that your kids know how to shop safely.
Over the last few years, Black Friday has grown to become a week-long shopping event, but this American tradition didn't arrive in the UK until 2010, when Amazon first introduced Black Friday offers to UK customers. Even then, it didn't really catch on until 2013 — but most retailers now offer sales and generous discounts, and send us dozens of Black Friday emails to encourage us to part with our cash.
Increased awareness about sustainability means that some of us – especially Generation Z – are beginning to turn our backs on these Black Friday deals. But many of us still rely on them as a way to save money on Christmas shopping – or splash out on special purchases.
Trouble is, new research by Which? suggests that many Black Friday discounts might not be as good as they seem. Only one in 20 deals were found to be genuine bargains as, in most cases, items had previously been available at a lower price. Even worse, our determination to get a cheap deal means we're more likely to fall for online scams.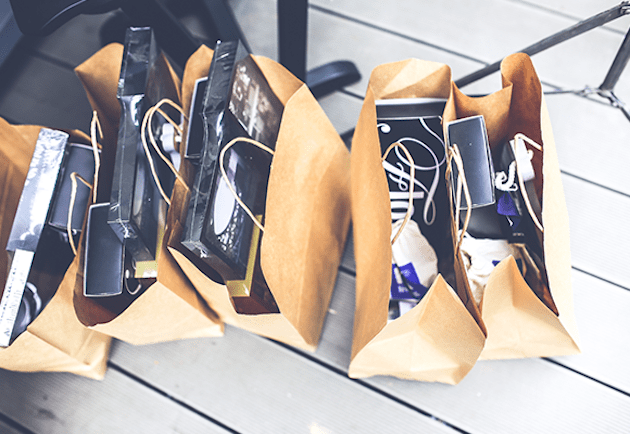 Can you resist a Black Friday bargain?
So, before your child hits the shops with their gohenry debit card for kids, take a few minutes to remind them of our five safe shopping tips.
1. Shop with trusted brands
It's so easy to be taken in by a great deal — but if something seems too good to be true, it probably is. Remind your child to avoid clicking through from adverts on social media, and steer clear of auction site bargains, which could turn out to be fakes. You're less likely to have a bad experience if you shop with big names and familiar brands – and as long as they keep their receipt it should be easy to return items if they have second thoughts.
2. Do your research
If your child has been saving up for a special purchase, like a games console or a new phone, encourage them to check out prices in advance. This teaches them to be a savvy shopper as it's much easier to tell if they're getting a great deal if they know how much things usually cost – and understand exactly what's included in a special offer or bundle.
3. Look for secure checkouts
The gohenry prepaid debit card for kids is designed to make it easy for your child to shop online — so it's vital to teach them how to check out securely. To keep their information safe from fraudsters they should look out for a small padlock sign next to the website's URL in their browser. Failing that, the site's URL should begin 'https' to show that it's secure. If they can't see either of these, their personal information — and card details — could be at risk.
4. Don't share personal information
Remind your child that they should always keep their PIN secret — and should be just as careful with the passwords they use on shopping sites. It's important to use different passwords for each website and make sure they're not too obvious or easy to guess. Warn your child about phishing scams which appear to come from a known retailer — although these might look genuine, they should never send financial information or personal details via email, direct message or text.
5. Set spending notifications
If you want to keep an eye on where and when your child spends their pocket money, you can set up spending notifications on your gohenry app. You'll get a notification every time your child uses their gohenry card — and if you're worried about them getting carried away, you can also set spending limits and rules about how much they can spend and whether they can use their card online, in store or at an ATM.