We're celebrating Pride with a brand-new card design, produced in association with our charity partner, children's charity the NSPCC. We're launching our new card during Pride month, and it'll be available all year round – so GoHenry members can celebrate diversity and inclusion every time time they use it. Pride card holders will also be supporting the work of the NSPCC, as we'll be donating £1 to the charity for every card sold.
June is Pride month, which is dedicated to celebrating the LGBTQ+ community. It's a time to promote equality and acceptance, recognise the work that's been done by LGBTQ+ people, and raise awareness of the issues that the community still faces today. Visibility is an important part of fighting shame and giving LGBTQ+ people the rights, freedoms and public space that they often feel excluded from. This is why colourful parades, festivals and marches take place during Pride month, giving the LGBTQ+ community and their allies an opportunity to come together in love and friendship and take pride in who they are.
"At GoHenry, we're proud to celebrate diversity and promote acceptance and understanding, which is why we already give customers the opportunity to select their child's pronouns when they activate their card. Our new Pride card takes this one step further. It not only raises money to support the NSPCC's important work, but also allows GoHenry members to celebrate visibility and show their support for Pride every time they use it. "

Louise Hill, Co-founder and COO, GoHenry
The GoHenry Pride card
We worked with queer African-American illustrator and designer Mia Saine to produce the GoHenry Pride card. Mia, who is represented by the Anna Goodson Illustration Agency, says their work focuses on the empowerment of marginalised groups or individuals, and they use colour and body language to embrace difference and bring their characters to life.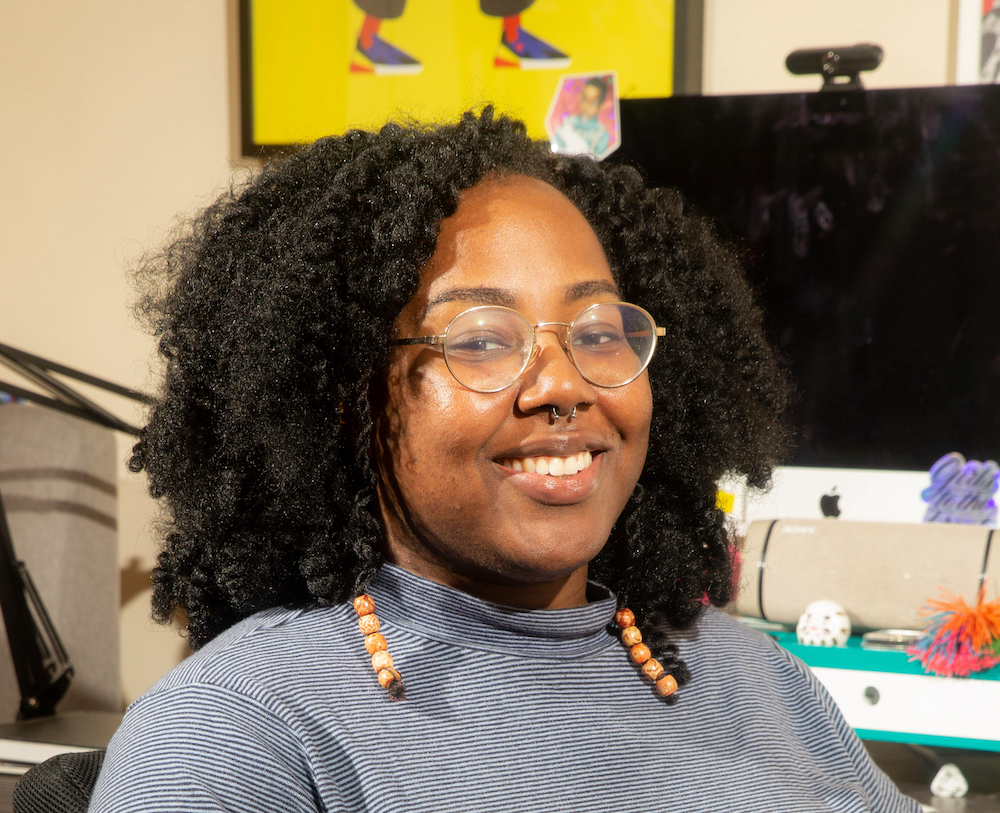 Mia says: "A person might not be in a position to wave big flags or wear the rainbow, but they can carry a GoHenry Pride card and it's going to be a part of their daily life until they decide who they want to be. It means they can be part of the change. It's exciting to know that my design can help a kid feel happy to own a card that can help them become financially literate and start practising managing money for themselves."
Supporting the NSPCC
GoHenry has been supporting the NPSCC since 2018. Thanks to generous GoHenry members making donations via the Giving feature in the GoHenry app, we've raised an incredible £500,000 to date, which helps to support the work of the NSPCC and Childline.
In 2022/23, Childline delivered almost 200,000 counselling sessions with children and young people. Of these, Childline handled 3,397 counselling sessions with children and young people where sexuality and gender was their main concern, making it the 10th most common issue among young people who made contact.
"Pride is such an important event for our community as it gives us the freedom to truly be who we are; but it isn't just for June. This year we are aiming to attend as many Prides as possible to show that the NSPCC is here for every child that needs us – regardless of their race, religion, gender or sexuality. Attending Pride is so important as it allows us to be visible in the community and let young people know that they aren't alone. Pride is a celebration and also a reminder of how far we've come, but also how much more needs to be done. We are so thrilled to be working with GoHenry on an exclusive Pride card which will help us be here for more children in the future"

Olivia Cellamare Chair of PINCC, the NSPCC's LGBTQ+ employee network
Our charity partner the NSPCC can offer free advice and support, both online and by calling 0808 800 5000.
Children can access free support by contacting Childline.