We're excited to announce the launch of Money Missions, our fun, in-app, interactive lessons which are designed to accelerate kids' financial education. Now, when they log into their GoHenry app, kids can watch animated videos, take quizzes and earn points and badges. Money Missions are fun, educational and tailored to every child – best of all, they're included in your monthly GoHenry membership fee.
If you've tried to teach your kids about saving or investing money, you probably already know that children need a little more help than grown-ups to grasp these complex topics. While learning about how to make a budget, spending choices and making saving a habit may seem daunting to a Primary School child, all this can be achieved with the help of GoHenry's Money Missions. And, as your child progresses, they'll unlock lessons on even more topics, including how our money grows, the magic of compounding, becoming an entrepreneur, different jobs and pay, how to borrow responsibly, and stocks and shares.
What are Money Missions? 🤑
Money Missions are designed to make financial education fun, building confidence, literacy, and curiosity in 6-18-year-olds. Developed with teachers and financial experts, and mapped to age-appropriate education guidelines in the UK and US, they can be accessed via the GoHenry app. Through a combination of animated videos and interactive quizzes, GoHenry Money Missions cover money basics, earning, saving, budgeting, investing, responsible spending, credit, money safety and much more.
As kids progress through each of their Money Missions they'll earn points and badges, and unlock new levels. They can also earn certificates of achievement, which can be shared with family and friends. Levels are adjusted according to age, skills and confidence, and are linked to your child's age, and current education guidelines – from Key Stage 1 to Key Stage 4, and beyond. Money Missions cover topics such as how to make money, how to pay, how to budget money, and how to make money work for you.
Why has GoHenry created Money Missions? 💳
Teaching kids about money has always been at the heart of what we do. When we founded GoHenry in 2012, it was born out of a need to teach our own kids how to be smart with money in the digital world. Research from the University of Cambridge indicates just how important it is to teach financial education from a young age: children form their attitudes and habits around money by the age of seven, and 87% of teens have trouble making everyday spending decisions. In addition, a recent GoHenry survey found that 89% of parents said they would have made better financial decisions if they had received financial education by the age of 18. With this in mind, Money Missions represent an important step forward in our mission to make every kid smart with money.
Alex Zivoder, CEO of GoHenry, explains: "With 60 million kids and teens in the US and UK alone that have not been adequately served with financial education, Money Missions is one of the ways we are bridging this gap with a hands-on app experience to turn financial education into a motivating, fun, and rewarding way for kids to build confidence with money.
"It's a really strong complement to our innovative debit card, banking, and payment functionality. With Money Missions, GoHenry will continue to be the place kids and teens learn the foundational blocks of personal finance and gain real-world money skills necessary for their future."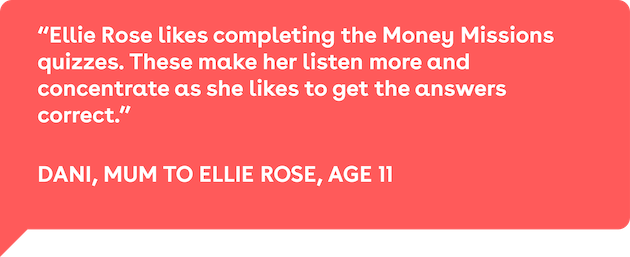 How do kids start their first Money Mission?💰
Money Missions are included in your monthly membership fee, and integrated into the GoHenry app. When children have logged into their app, they simply tap 'Learn' to get started. Kids can work through Money Missions at their own pace, earning points and badges in the process. Parents and carers can track their child's progress in their parent app – and even try Money Missions for themselves!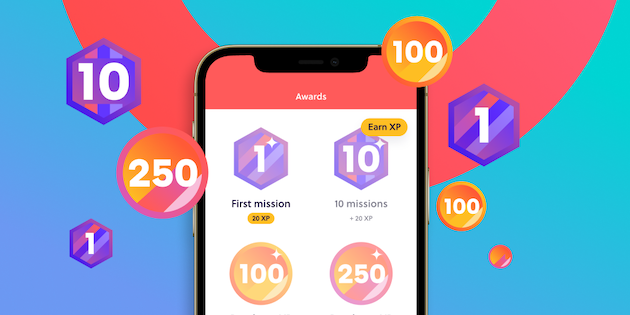 Which topics are covered in Money Missions? 💷
Money Missions have been designed to deliver a full financial education curriculum in bite-sized lessons. Kids will learn core money skills, such as how to make money, how to save money, how to pay, spending choices, how to donate money to charity, and how to budget.
Money Missions are structured in levels, appropriate to the child's age, that kids progress through as they complete lessons and gain experience. New missions, revisions, refreshers and boosts will be added rapidly, making an evergreen programme for kids aged 6-18. More advanced levels will cover topics in greater depth, and missions which cover income tax, national insurance, borrowing and credit, investment and scams are designed to equip teenagers with the money skills they need in preparation for their first job or university life.

Ready to master all the Money Missions? 💸
Create a GoHenry account and gain unlimited access to our new, in-app Money Missions, designed to teach kids about finances and build crucial money skills from an early age.