When it comes to financial education, we're firm believers in keeping it in the family. So, as part of our mission to make every kid good with money, you can now invite a co-parent or guardian to help manage your gohenry account via their own secure log-in.
Simply send an invitation via your gohenry app and, once they've registered, this gives you, and the other co-parent, a shared overview of your child's gohenry account. This means you can both manage spending rules and limits, receive real-time notifications and manage tasks. Even better, you can both gain extra insight into your child's spending and saving habits, and watch as they grow in confidence and independence.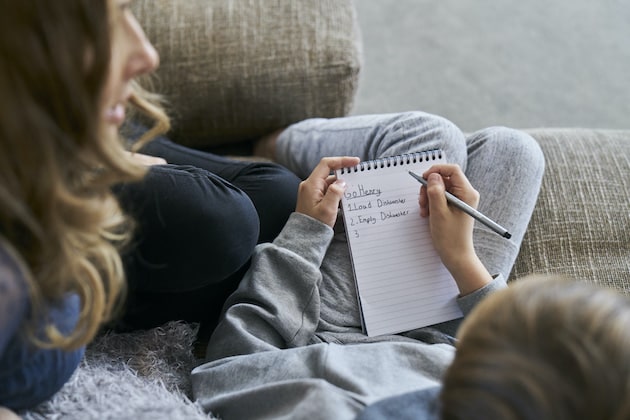 How it works
It only takes a minute to invite a co-parent or guardian to help manage your gohenry account. To do this, simply click on 'add a parent' in your gohenry app and share an invitation link with them.
When they receive this, they simply need to follow the link in order to install the app, complete their registration and set up their own separate log-in.
Once they've registered, they'll be able to do everything that you can do, apart from adding or removing a payment card. And that includes discussing your account with gohenry Member Services.
As the account owner, you'll continue to be responsible for all activity on the account, but now you'll have an extra pair of hands to help you manage your child's money.
Money talks
We're on a mission to make every kid good with money – but we can't do that without your help. If you're keen to kickstart your child's financial education, but don't know where to start, adding a co-parent or guardian to your account is a great way to open up conversations about money. Talking to your child about earning (via pocket money and tasks) saving, spending and giving really helps them to understand the basics. Over time, this lays the foundations for discussing more complex family finance topics like paying bills, earning interest, investing and using credit.
Most importantly, this shared overview means that you can both keep an eye on your child's spending habits. You'll get real-time notifications, and can both actively manage your child's earnings – whether that means setting new tasks, marking them complete or transferring money from the parent balance into your child's account.
It's a great way for the people who care most about your child to get involved in their financial education – and that makes every family better with money.