Ask any parent about their experiences with the Tooth Fairy, and you're guaranteed to hear all about the going rate per tooth and how to deal with excited kids who won't fall asleep in case they miss their visits. Not to mention the nights when the Tooth Fairy forgot to show up, didn't have enough change or failed to leave a handwritten note.
And what exactly does the Tooth Fairy do with all those teeth?
While we may never be able to adequately explain how the Tooth Fairy builds a gleaming white palace out of all the teeth they've collected, we are happy to report that they are making life easier for parents in one important way: 25%* of parents told us that The Tooth Fairy now makes digital payments. Yes, even the Tooth Fairy is going cashless, which means they're sending money directly to a child's GoHenry account rather than leaving coins under their pillow.
"The move towards a cashless society is accelerating, and the Tooth Fairy is certainly sinking their teeth into this new way of paying! This digital model will come as a relief to Tooth Fairies all over the country as they no longer need to carry cash or change which could help avoid some sticky situations. Regardless of how kids receive the money, it's a fantastic opportunity to educate them on the best way to save or spend their tooth winnings."

Louise Hill, Co-founder and CEO, GoHenry
The digital Tooth Fairy
Although the Tooth Fairy still carries cash, our research* shows that a quarter (25%) of UK parents say that their Tooth Fairy has sent a payment to their child's bank or building society account rather than leaving money under their pillow, and a further 15% say that their Tooth Fairy would do this if she had the option.
As for the going rate, GoHenry data** shows digital payments currently average £2.50 per Tooth Fairy visit. However, relatives such as grandparents often use Giftlinks to send extra payments when a child loses a tooth, with an average amount of £10. This means that some lucky kids are earning over £10 every time they lose a tooth.
There are definite advantages to the Tooth Fairy operating this way, as our research** indicates that they often have issues with getting to every house or carrying enough cash. Parents reported issues including forgetting to collect the tooth (29%), missing a visit because the Tooth Fairy didn't have enough cash (23%), or generously overpaying with a note because they didn't have coins (21%).
Not only that, almost half of parents (49%)* told us that they believe the Tooth Fairy has issues getting the tooth out from under the pillow without waking their child, and 44% say that their Tooth Fairy sometimes struggles to find enough cash. Around a quarter (26%) of parents also say they're not even sure how much money the Tooth Fairy should leave.
Given that 98% of the parents we spoke to have received visits from the Tooth Fairy, it's easy to see why going cashless can make the Tooth Fairy's job easier.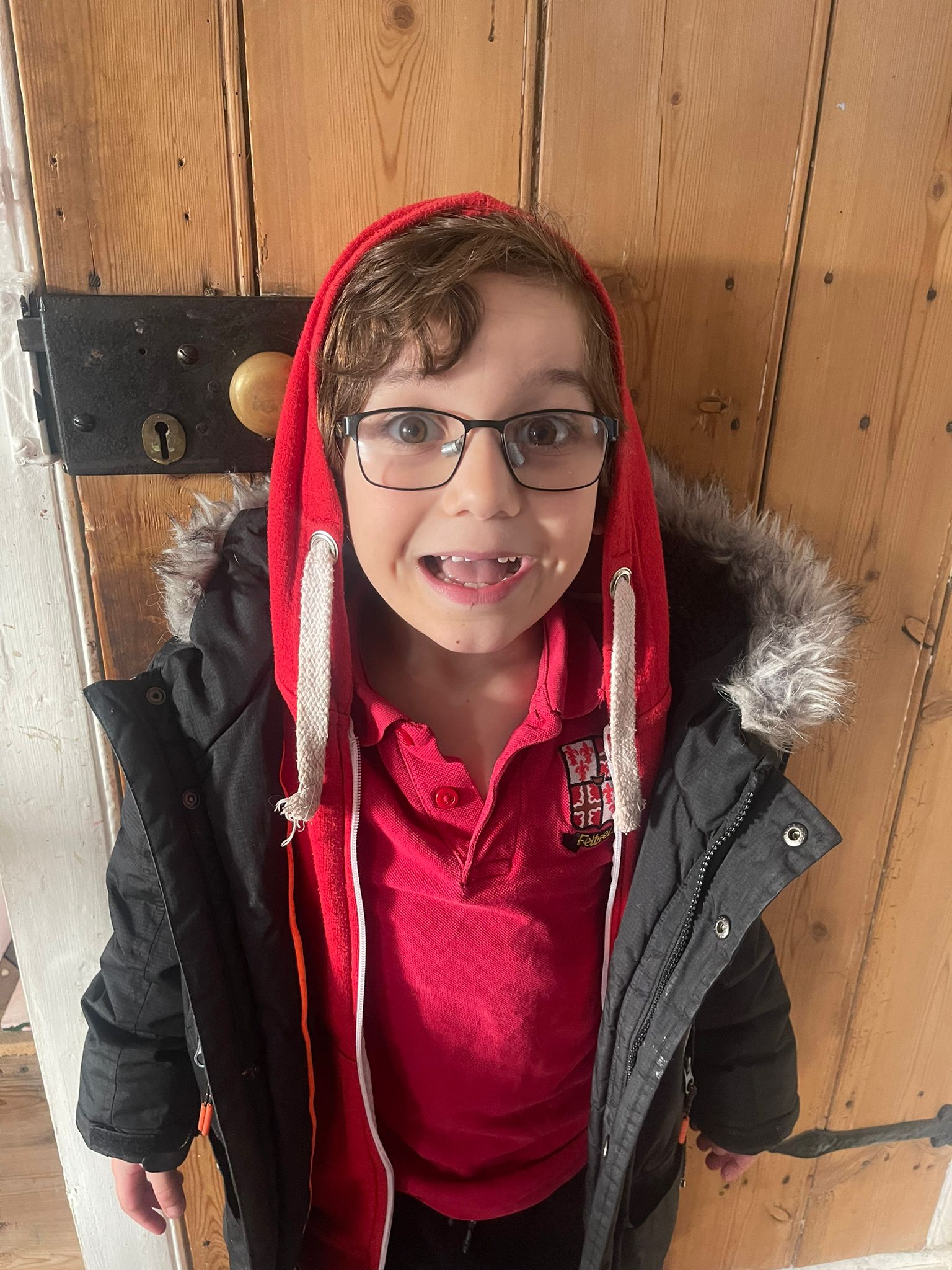 Mum of four, Firgas, says that their Tooth Fairy has recently started making digital payments to her sons Wild, 10, Drum, 8, Baird, 6 (pictured above), and Astra, 3. She says, "Our Tooth Fairy, Tallulah, previously swapped a clean and shiny tooth for a clean and shiny pound. There were a few panicked moments when a tooth came out in the night, and Tallulah wasn't able to get any cash on time, so she started sending some 'under the pillow notes' to explain that the money would now go onto my kids' GoHenry cards – she said the Tooth Fairies were a bit tired of flying with heavy coins and this way they could save for something special. My 8-year-old, Drum, saved his Tallulah money and some money from doing jobs around the house to buy himself a phone."
So, as well as being more convenient, digital payments from the Tooth Fairy can really help to boost children's savings. And with an average rate of £2.50 per tooth, those savings will soon add up – and really give kids something to smile about.
Sources:
*This survey was conducted by Censuswide, based on a sample of 1,006 parents of children aged 4-12. The fieldwork took place between 22.02.23 - 24.02.23. Censuswide abides by and employs members of the Market Research Society which is based on the ESOMAR principles.
**GoHenry insights are based on 5,037 parents and 4,725 relatives who sent GoHenry Giftlinks with a tooth wrapper in the 12 months before 02.12.22.