You know how it goes. Your child spends days scrutinising the size and shape of that carefully-wrapped gift underneath the Christmas tree – you even catch them giving it a sneaky squeeze and shake to work out what's inside. Then, on Christmas morning, they rip off the wrapping paper only to find they're the proud owner of an 'embarrassing' jumper, some trainers that don't fit, or a second copy of FIFA 20 – and you're left wondering what to do with this year's unwanted gifts.
Related: Teaching kids how to give back
No parent wants their child to seem ungrateful, so we remind them (again and again and again…) to appreciate, and say thank you, for every single gift – even the ones that are a bit, well, weird.
After all, it's tricky for friends and relatives to buy for kids and teens because their tastes, interests and clothes sizes change so fast as they grow. This means you can almost guarantee that a few of your child's Christmas presents will miss the mark this year.
So, if you're wondering how to make the most of those unwanted Christmas gifts, we've got a few ideas.
Return it
If you have a gift receipt, taking the unwanted gift back to the shop for an exchange is a no brainer. Unfortunately, you won't be able to return it for cash, but you should be able to get a credit note if you can't find a good alternative.
Although shops aren't legally obliged to offer refunds or exchanges, return policies do vary. As long as it's obvious where your present came from, the tags are still attached and it's in perfect condition, some shops will even let you exchange a gift without a receipt. It's worth giving it a go – you just might get lucky!
If the item was bought online, or you can't get to the store to return it, you could have an honest chat with the person who bought the gift and ask if they still have the receipt. This can be an awkward conversation, so it's best to save this approach for friends and family who you know well and are unlikely offend or upset – otherwise you might find they won't be so generous next year.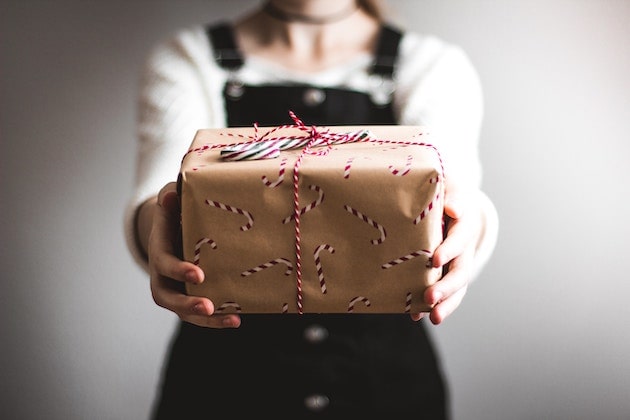 Pass it on
As long as you don't accidentally give an unwanted present back to the person who originally bought it for you, re-gifting can be a great solution. This works especially well with children's toys, as it means you can keep a handy stockpile of potential gifts for last-minute birthday parties. Just remember to keep track of where the gift originally came from to avoid any embarrassing re-gifting mishaps.
Donate
Donating unwanted gifts to charity is a great way to spread some Christmas cheer. Most charity shops will accept donations of clothes, shoes, toys and books – but many have rules around accepting electrical items or sports equipment, so it's best to check with them first. If you don't know where to donate toys, especially if they're big or bulky, ask if your local charity shop will collect your unwanted items.
Alternatively, you could offer your unwanted gifts on second hand websites like Freecycle or Freegle. This is a convenient way to recycle your unwanted Christmas gifts – and you'll get a warm glow from the knowledge that someone in your community will benefit from your donated items.
Swap
Swapping rather than donating items means that you won't be left empty handed – and thanks to websites like Swapz, it's never been easier to swap toys, games, gadgets and clothes online. You can also trade in games at GameXChange and GAME stores have a popular Trade It service, both online and in-store, where you can trade, buy and sell second hand or unwanted items.
If your teen wants to get rid of unwanted clothes, it's possible to swap items on online marketplace Depop. This usually happens over DM, but check the seller's bio first as some buyers and sellers make it clear that they're not interested in swaps. Vinted also allows users to swap children's clothes, toys, games and books – just look out for the swap sign on listings. Don't forget to check the seller's ratings before you agree to swap as this is a good indication of whether they're a trusted seller.
It's also worth checking the classifieds section of your local paper to see if there are any swap shops in your area – or you could get together with friends to swap your used stuff and unwanted gifts.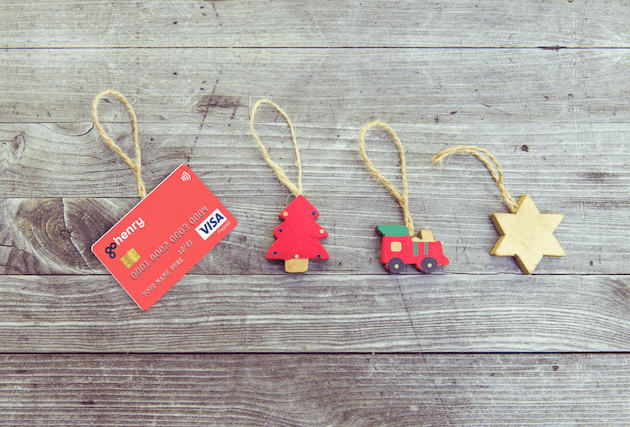 Sell it
There are lots of ways to resell unwanted gifts. Ask friends if they can recommend a preloved or resale shop in your area that will sell things for you. Most will take a commission for selling your stuff, but it's a hassle-free way to earn some extra cash that your kids can use to buy the things they really want.
If you'd prefer to sell stuff online, consider using online selling sites like eBay and Gumtree. eBay allows you to list up to 50 items per month for free, which is good news if you have lots of items to sell online. When your item sells, you'll be charged a 'final value fee' which is equal to 10% of the total amount, including postage. Make sure you only post items to the verified address that the buyer has provided – if you send it elsewhere, eBay won't give you any protection if it fails to arrive.
Gumtree is community based, so buyers and sellers will usually need to meet up. For safety reasons, it's best to meet in a public place – and never get into a buyer's vehicle. It's always best to get cash when you sell items, so don't accept cheques as a form of payment.
You have to be at least 18 years old to sign up to most of these selling websites – but teenagers over the age of 13 can sell unwanted items of clothing on Depop. Unfortunately they'll still need to use your PayPal account to receive their proceeds of their online sales, as they can't get cash paid directly into their gohenry account.
You never know, once your child gets a taste for making money, they might develop a newfound enthusiasm for tidying their room and selling stuff that they no longer use.
So that unwanted Christmas present could turn out to be the gift that keeps on giving.
Do you regift, resell or donate Christmas gifts?
Related articles: