Most parents know exactly how it feels to discover at the last minute that your child needs a costume for a school dress up day. Whether they're dressing up as Romans, Victorians or WWII evacuees as part of school history lessons, or they need a book-themed outfit for World Book Day, it's not easy to rustle up a convincing costume unless you're willing to splash out on a ready-made outfit (and next-day delivery), which is why so many of us rely on princess dresses or a Harry Potter cloak.
So we spoke to costume and set designer Jackie Trousdale, who has researched and designed historical costumes for Horrible Histories – and has a few tricks up her sleeves when it comes to making convincing costumes out of old clothes or items you probably already have at home.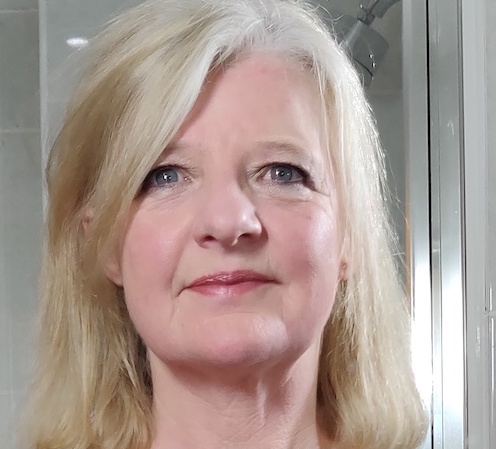 Create a dressing-up box
According to Jackie, the key to being prepared for dress up days is to keep a few everyday items to one side that you can use to create a range of different costumes. "If you're helping family or friends to clear out old clothes or soft furnishings, it's a good idea to hang on to things that could come in useful," says Jackie.
Here are Jackie's dressing up box essentials:
Old spectacles:

"Save old frames, especially those belonging to older relatives, and take the lenses out. You can use them for all sorts of costumes."

Hats:

"Even if you think they're terrible, you can take scissors to them, cut holes in them, put string or ribbons through them, or add flowers or jewellery for decoration. Hats with large brims are good for historical costumes, and you can push up the brim to make a pirate hat. Flat caps, beanies and Davy Crockett hats always come in useful."

Old jewellery:

"This is fantastic when you need to create an ornate costume."

Velvet curtains:

"These are great for making cloaks, especially for Tudor costumes."

Faux fur cushions or throws:

"These are helpful when making historical costumes."

Make up:

"Make up is an important element of some costumes, like Cleopatra."

Safety pins:

"These make it easy to pin up hemlines or adjust clothing to fit your child, with no sewing required."
World Book Day costume ideas
Just because there are lots of potential options, that doesn't make it any easier to come up with a costume for World Book Day. But Jackie has some suggestions for popular characters – and you can make all the costumes from old clothes.
Burglar Bill:

"You just need a striped T-shirt (or draw your own stripes on a plain T-shirt), a cardboard eye mask and a flat cap or beanie. Add a bag (a black bin bag works fine) with SWAG written on it. You could also do

Burglar Betty

, in a similar outfit with a baby doll dressed the same way."

Oliver Twist:

"Cut the collar off an old shirt or polo top, add tatty trousers (it works well to use ones that are too short) and a flat cap."

Gangsta Granny:

"This is an easy one. Put talcum powder in your child's hair to make it grey, then add a long skirt and blouse, a cardigan and glasses. Use safety pins if you need to adjust clothes to fit."

Mr Stink:

"All you need for this one is a long coat or dressing gown tied with string, plus messy hair, a scarf and a toy dog."

Charlie Bucket:

"Fans of Charlie and the Chocolate Factory can get the look by cutting the sleeves off an old jumper to make a tank top, then wearing a tatty shirt underneath and shorts. You can then make a golden ticket and a bar of chocolate out of cardboard."

Billionaire Boy:

"Make fake money out of newspaper and tuck it into your child's pockets, then add lots of jewellery, a baseball cap and sunglasses."
Historical costumes for kids
Depending on the topics that your child is studying at school, there's a good chance that they'll be asked to dress up as an Ancient Egyptian, a king or a queen. Jackie has a few suggestions to get you started.
Cleopatra or Ramesses:

"These are good ones because you can literally take an old sheet and cut a hole in the centre of it, tie it at the waist with a belt and add jewellery and sandals. For a headdress, add a child's hair band worn across the brow and decorate it with jewellery, then use colourful eyeshadow and heavy black eyeliner to finish the look."

Elizabeth I:

"Elizabethan skirts stick out at the sides, and you can get the same effect by tying cushions or pillows at your child's hips, then draping fabric over it to create a big skirt. If you have an old fan, open it up and fix it to the back of the neck for a collar, then add a hairband with some jewellery wound around it."

Richard the Lionheart:

"Draw a red cross on the centre of a white t-shirt, or use a sheet and cut a hole in the centre so it can go over your child's head. Wear it with a belt, then wrap silver foil around a hat to create a helmet."

Shakespeare:

"Use make-up to draw on a goatee beard, and create a ruff made of paper concertinaed up. You can then tie ribbons around the bottom of shorts (or cut the bottoms off some old trousers and thread ribbons through) to make them look like britches, and wear them with a waistcoat and belt so it looks like a doublet.

Queen Elizabeth II:

"For a more contemporary take on royalty, hitch up a long dress with safety pins, add a blue sash across the body (you can make this from paper that you've coloured in blue), and a tiara made from a hairband that's decorated with jewellery. For a finishing touch add a handbag with a marmalade sandwich inside."
See some of Jackie's creations on stage in Horrible Christmas in selected cities this December and in David Walliams' Demon Dentist, which is on a major UK tour until October 2023. Visit Birminghamstage.com for more information.
Related content:
How to cope with the cost of extra-curricular activities
10 Healthy lunchbox ideas for kids
Is your child ready to be left home alone?