A new school year always feels like a milestone, especially if your child has started at a new school. It's also an expensive time, thanks to school uniform costs, extra curricular clubs, and the cost of sports kit and stationery.
If your child has started secondary school, they may also be taking their first steps towards independence. This is the time when many children start to walk to school with friends or travel on public transport – and it can take some time for everyone to adjust to this new routine.
Fortunately, there are a few things you can do to make sure it's a smooth transition, and there are even opportunities to support your child's financial education as you work together on your back to school budget.
School supplies ✏️
Back to school shopping can be an expensive business, but you can save money by picking up some items second hand. Many schools hold school uniform sales during the autumn term, and this can be a good opportunity to plan ahead and stock up on items that your child will need for the coming year, at a fraction of the cost you'd pay to buy it new. It also pays to keep an eye on social media to find local parenting groups or check Facebook Marketplace for back to school bargains.
This year you can expect to find some great deals on uniform – including winter coats – that was hardly worn due to extended school closures, which children have now outgrown. It's a particularly good option for PE kit and sports equipment, which some children only wear once or twice a week for PE lessons, so it's likely to be in good condition.
Attaching name labels to your child's uniform, school bag and pencil case will increase the chances of lost items finding their way back to you. But if your child regularly loses things, talk to them about how much their school uniform costs, make it relatable by comparing this to the amount of pocket money they receive and, for older children and teenagers, consider asking them to contribute a small amount towards the cost of a replacement.
If you're stocking up on stationery for more than one child, shop for multipacks to make your money go further, and check out the Offers section in your GoHenry app for some exclusive deals.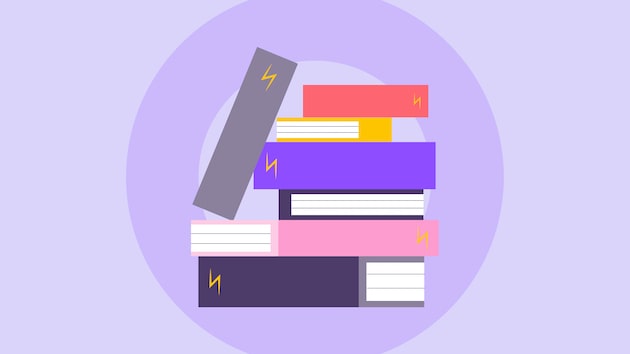 Getting to school 🚍
As your child approaches the end of primary school, or moves to secondary school, you may decide that the time is right for them to start making their own way to school. Whether they're walking with friends or getting the bus, this is a good opportunity to make sure they understand how quickly travel costs (not to mention trips to the shop to buy snacks on the way home) can add up.
If your child is using their gohenry card to pay for public transport, remind them to check that they have enough money left on their gohenry card to pay their fare, so spare them the stress and embarrassment of a declined transaction.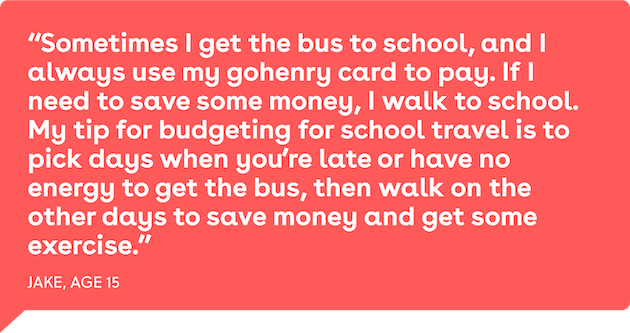 Your child's first phone📱
A survey by Ofcom found that the number of children with their own phone doubles around the age of 10, which researchers called 'the age of independence.' This corresponds to the age when many children start walking to school by themselves, and parents get extra peace of mind from the knowledge that their child can contact them in an emergency.
If you're considering getting a phone for your child, start a conversation about different tariffs, and whether you're choosing a pay monthly plan or pay as you go. Whichever you choose, remind your child that they'll need to ensure their data and / or minutes last all month – which makes this another great way to teach them about budgeting.
You can find the best deals on mobile phone contracts, including great SIM-only one-month rolling contract offers from as little as £4 per month in the Offers section of the GoHenry parent app.
Don't forget, when your child gets their first phone, you can add their new number to their gohenry account, which means they'll be able to receive a one-time password (OTP) directly to their own phone as part of the 3D Secure process when shopping online.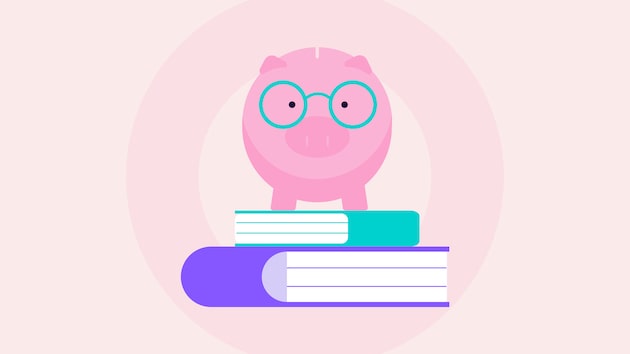 Lunch money 🥪
Many schools now operate cashless payment systems like ParentPay, SchoolMoney or IRIS PlusPay, which make it easier to pay for school lunches and snacks. Some secondary schools also operate a self-service canteen system, so it's easy for kids to get carried away and buy extra treats, especially when they're new to the school.
If you've noticed that your child is already spending more than usual on cookies, smoothies and hot chocolate, you might find it helpful to set a lunch budget. Remind your child of the amount they have to spend each week and each day, and explain that they'll need to make their own packed lunch if the money runs out.
If your child prefers a packed lunch, you could consider giving older children and teenagers a weekly budget to buy what they need to prepare their own lunches and snacks.
Both of these options are a good way to help children get into the habit of budgeting, which is an important skill to master before they start university or become financially independent.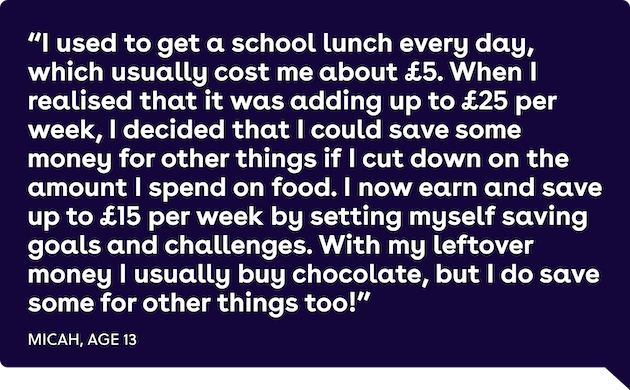 Extracurricular activities 🥋
Most schools offer a range of extracurricular activities, from sports clubs to art, music, drama and dance. The cost of these can quickly mount up, especially as most are payable in advance at the start of each term.
It's always worth asking for a free trial session before you commit and, if your child is keen to try several different activities, encourage them to prioritise their favourites – or try something new each term until they find the one they enjoy most.
Sometimes it's possible to share music lessons with another child (or as part of a group), which can reduce the cost, and also it's worth checking with your child's teacher if equipment is available to borrow or hire.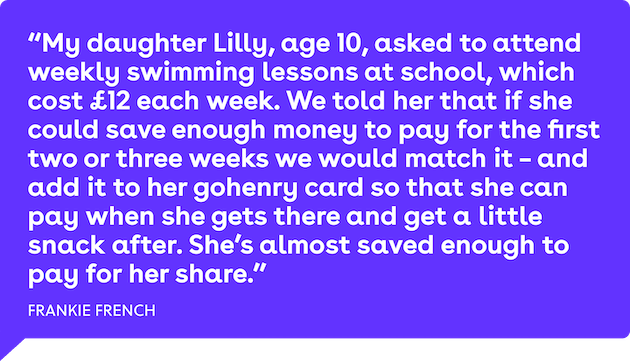 If your child finds it impossible to choose between their various hobbies, you could consider asking family members to contribute to the cost, especially at Christmas and birthdays – it only takes a minute to create a Giftlink which can be used to securely send money to your child's GoHenry account. Just hope that no one decides they'd like to pay for some trumpet lessons. 🎺