We believe that kids learn by doing, which is why it's so important to empower them to take control of the money they earn, save, spend and give. But if you're worried they might get carried away and blow all their birthday money on V-Bucks and bubble tea, we're here to help.
The contactless single transaction limit is £100, with a cumulative limit of £300. Although this is fine for adults, we also understand that some parents won't be comfortable with the idea of their child spending £100 in one tap.
And there's also the risk that if your child's card falls into the wrong hands, anyone using it could potentially spend up to that amount. This is why it's so important for you or your child to block their card in their GoHenry app as soon as you notice that it's missing and make sure that they know how to stay safe online.
Fortunately, it only takes a minute to adjust your child's spending limits in your GoHenry app. This means you can override the new contactless limit by choosing a lower transaction limit that suits you and your child.
As well as the new contactless limit, there are several more GoHenry spending limits on your child's account. Some of these can be added or adjusted via your GoHenry app, and some can't – simply because these are the limits we've agreed with our issuing bank.
It's a good idea to make sure that both you and your child know your limits, as this will spare them the embarrassment of a declined payment and also means they're less likely to run out of money when they're out and about with friends.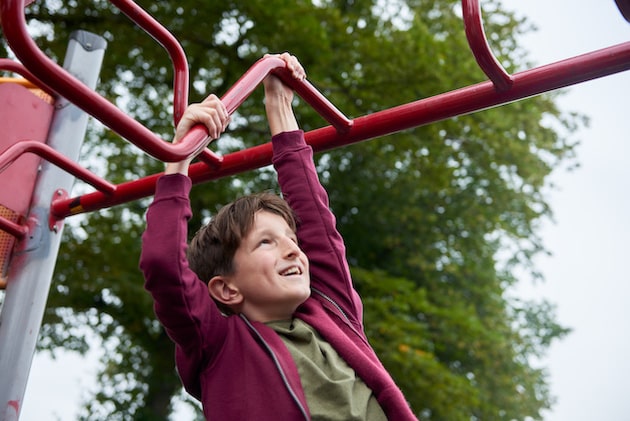 Apart from the limits that you set as a parent, there is also a limit on the amount of money your child can spend on their GoHenry card. For example, there is a maximum number of transactions they can make. Take a look at our full breakdown of account limits below: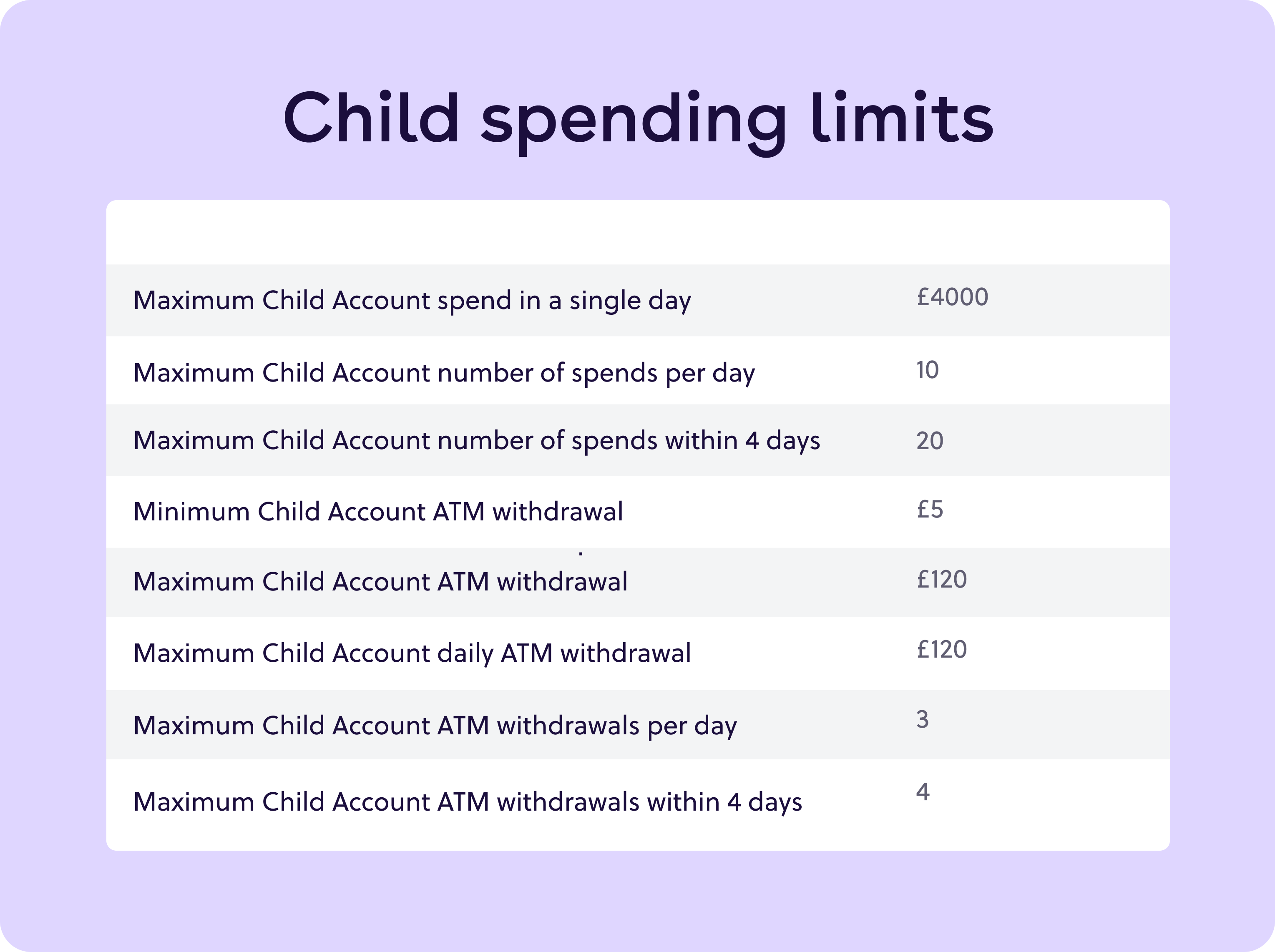 Turn on your notifications
It's important to turn on the parental notifications on your GoHenry app (if you haven't done this, the app will remind you every time you log in). This means you can keep an eye on your child's spending as you will get real-time notifications to let you know when and where they've used their card. Not only does this help you stay in control of what's happening, but it's also a great tool to use when setting and reviewing your child's personal spending limits.
The £100 contactless limit
The contactless limit is £100 per transaction. This means that your child can tap and pay, without needing to enter their PIN, up to a cumulative transaction limit of £300 if you don't set your own single spend limit within your GoHenry app.
If your child mostly uses contactless payment, it's important to check that they know their PIN as they will be asked to enter it the first time they use their card in a shop. Don't worry if they've forgotten it – they can view their PIN in their GoHenry app any time they need to.
After that first transaction, they can use contactless unless they spend more than the £100 contactless limit in a single transaction or a total of £300 over several contactless transactions. In both of these scenarios, they will need to enter their PIN once again.
For this reason, it's a good idea to explain that they may sometimes be asked to authenticate even small payments, especially if their purchase is going to take their total contactless spend above this £300 limit. This means they'll be asked to insert their card into the terminal and input their PIN. After they've done this, their limit will reset.
Your child's spending limits
You can choose how much your child is allowed to spend in a single transaction, over the course of a week and at an ATM (up to a maximum withdrawal limit of £120 per day). This is really useful when your child is taking the first steps towards independence, and you want to make sure they learn how to spend wisely.
It only takes a minute to set up spending limits in your GoHenry app. If you're happy for your child to use an ATM, you can set spending limits from as little as £5, which is the minimum amount they can withdraw from an ATM. But if you've switched off ATM use, you can set the spending limit as low as you like. Don't forget to adjust this if your child has been saving up and is ready to buy something special. Otherwise, their higher-value transaction will be declined.
We recommend discussing these spending limits with your child on a regular basis, as it's a great way to open up the conversation about money. You could even set a regular date to review your GoHenry spending limits, perhaps after their birthday or at the start of the new school year.
Online, high street and ATM limits
Kids don't always understand they're spending real money when they make in-app purchases, and it's so easy to get carried away. So if you'd rather limit their spending opportunities, you can choose exactly where they're able to spend.
You have the option to switch off online, high street and ATM spending – and it only takes a minute to adjust these options in your GoHenry app. This is the perfect solution if you'd like to pause online spending or ensure that your child can only make gaming purchases at the weekend.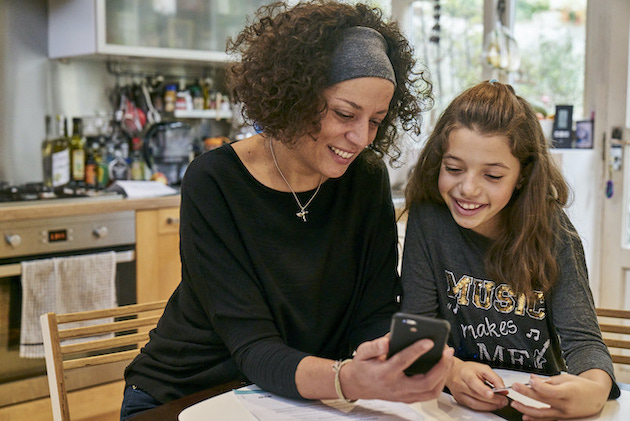 Daily spending limit
Did you know that all GoHenry kids and teens have a daily spending limit of 10 transactions or 20 transactions over a four-day period? This doesn't include ATM withdrawals, but it does include online and in-store payments – so it's worth bearing this in mind if your teen makes a few in-app purchases, then heads out with friends and pays for their bus fare, lunch and some extra shopping.
This limit can't be changed because it's there to protect your child if their card gets lost or falls into the wrong hands. So encourage your child to keep track of their spending on their Gohenry app, especially if they tend to make lots of small card transactions instead of using cash.
ATM limit
If you're comfortable with your child using an ATM, they can make up to three cash withdrawals per day or four withdrawals over a four-day period, up to a total of £120 per day.
Understandably, many parents don't like the idea of kids and teens carrying much cash, which means you may have told them to only withdraw a small amount at a time. If so, remind them of these withdrawal limits, especially if there's a chance they might want to go back for more (and more and more…).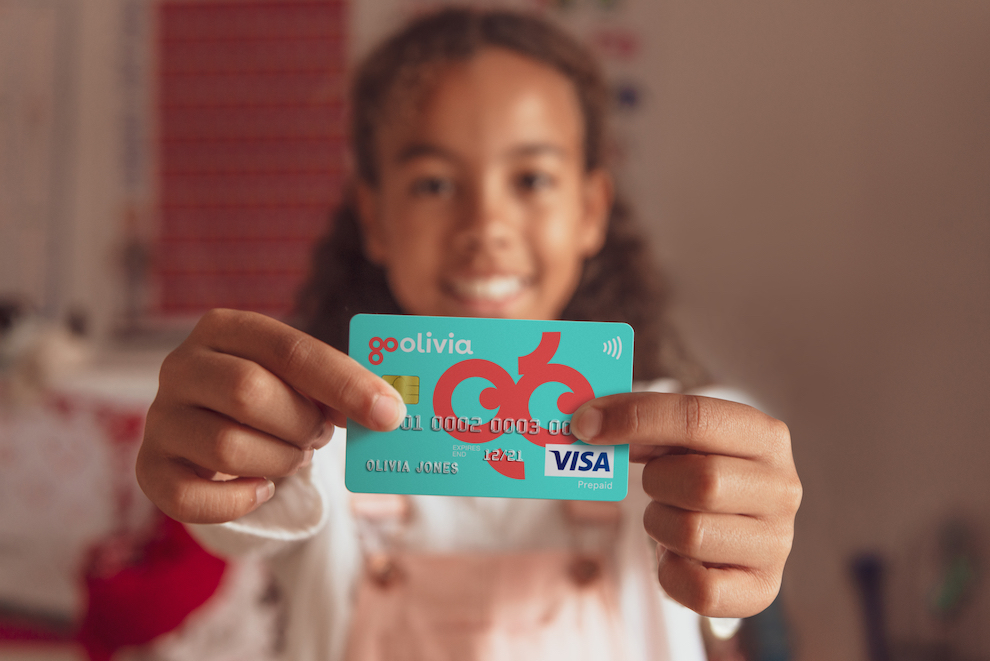 Check your balance
Encourage your child to check their balance before they spend and before they head out to the shops with friends. Remind them to look at the 'available to spend' balance rather than the total amount that's on the card or in their savings. This is important because, even if they have £50 on their card, they won't be able to spend more than their single or weekly transaction limit, which could be much lower. This is also a good way for them to keep an eye on contactless transactions, so they know when they're close to reaching the £300 limit and will need to enter their PIN.
It's also a good idea to get into the habit of checking your parent balance to make sure that there's enough to cover your children's pocket money payments. And if you've recently topped up your parent account, don't forget that it won't automatically land in your child's account until their regular pocket money payment date unless you make a quick transfer via your GoHenry app.