It's Safer Internet Day on February 9, 2021 – a global event designed to raise awareness of a range of online issues, from cyberbullying to social networking, digital identity, data privacy, online shopping, age limits and gaming.
In the last year, children have been spending more time than ever online, as Covid-19 restrictions have meant much of their schooling and social lives have gone digital, not to mention their birthday, Christmas and Easter gifts, via gohenry's Giftlinks. Of course, this has huge benefits, but it means it's more important than ever to talk to your child about online safety.
Our charity partner, the NSPCC, has lots of great advice about the best way to talk to children about staying safe online. And, as it's Safer Internet Day, we thought it might be helpful to share some information on the steps we take to keep gohenry kids safe, along with some advice on the things you and your child can do to keep their accounts secure and help them to spend safely.
We're serious about security 🔒
Along with our issuing bank, IDT Financial Services, we constantly monitor accounts for unusual activity, such as children receiving large or frequent amounts of money that fall outside usual pocket money patterns. All of our employees receive child protection training when they join the company, and this is repeated every year.
Your gohenry card has state-of-the-art chip security and PIN-protected transactions, along with bank-level encryption. This means that all your details are stored securely. If your child's card is lost or stolen you can block it, and order a replacement, on your gohenry app.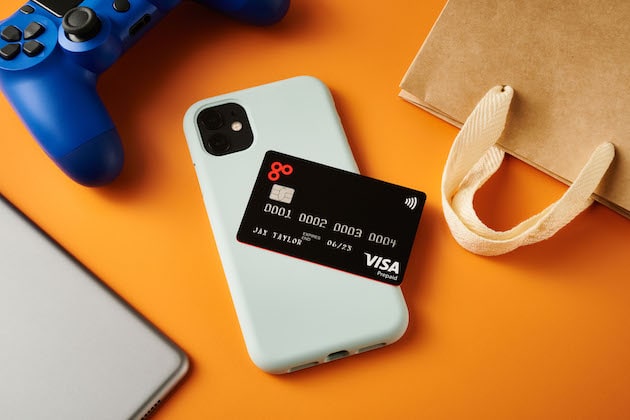 Safer shopping 🛍
We're rolling out 3D Secure (strong customer authentication), which means your child or teen will sometimes be sent a one time password (OTP) via SMS that they'll need to enter as part of the payment process when they spend money online.
This extra layer of security helps to prevent fraud as it gives you an opportunity to prove that you (and your child) own the card that you're using to make a payment.
Keep card details secret 🤫
It's a good idea to remind younger children never to share their card details, password or PIN with anyone, even their BFFs. And no matter how excited they are about their latest purchase (who wouldn't want to know that they bagged a Hatchimals Mystery?), they should never post photos of their gohenry card online without covering their card number first.
When accessing your gohenry account, it's important to choose a password and PIN that you haven't used before. We know it's difficult to remember lots of different passwords, but there's a good reason for keeping them unique: if just one of your online accounts is breached by fraudsters, and the log-in you use matches any other account you hold, this means they'll have all the information they need to access your other account(s).
Make sure your password isn't too easy to guess (avoid using your address, dog's name or birthday) and don't write it down or save it on your phone, as this makes it too easy for the information to fall into the wrong hands. Even better, aim to reset your passwords once a year – maybe at the start of the year or on your birthday – to keep your accounts secure.
Check notifications 🔔
We send notifications to help you keep track of your child's spending, so please don't be tempted to switch them off. Notifications help you to see what's going in and out of your child's account, which makes it much easier to spot any unusual or unexpected transactions. All transactions are shown in real time, so you'll know immediately if anything looks out of place.
Use biometric authentication 🆔
If your device supports biometric authentication, like Face ID or Touch ID, please turn these on, as they offer more protection than a password alone.
Let us know about suspicious calls or messages 📞
If you receive any suspicious calls or messages that appear to be from gohenry, please let us know as soon as possible. You can contact us via LiveChat, or call us on 0330 100 7676.
Remember, it's better to be safe than sorry 👷‍♀️