We all want our children to have a bright future, and our latest research indicates that prioritising kids' financial education is a great way to boost their chances of landing a well-paid job.
Our research*, conducted in partnership with Censuswide and Development Economics, shows that adults who didn't receive financial education as a child are now more likely to be unemployed or earning less than the national average wage of £31,461.
Of those currently unemployed and actively seeking work, 41% didn't receive any financial education, compared to just 9% who did.

Nearly half (46%) of those who didn't receive any financial education as a child are earning £15,000 or less per year, which is less than half of the national average income.

Of those who are earning between £55,001 and £65,000 per year, 77% of them received financial education as a child.
Louise Hill, COO of GoHenry, says: "These findings clearly demonstrate the positive impact that financial education has on individuals, businesses and the wider UK economy. It is vital that we teach these essential life skills much earlier to bridge the financial capability gap that is costing the UK billions every year."
We also found that adults who received financial education as children were also likely to have a richer retirement. That's because they are saving, on average, 44% more into their pension pots each month compared to those who did not benefit from financial education when they were at school.

How to teach kids to save money
At GoHenry we're on a mission to make every kid smart with money, so we've launched Money Missions to help bridge the financial education gap
Our in-app Money Missions were designed to accelerate your child's financial education and make it easier for you to talk to your child about money. They're included in your monthly membership fee, and feature fun games, quizzes and videos to boost your child's money skills. Your child will unlock new levels and earn badges and rewards as they complete each mission – and you can track their progress in your GoHenry parent app.
We're committed to improving access to financial education because our research shows that adults who don't learn about money when they are young are less able to save and more likely to fall into debt. More than half (51%) of those who received financial education as a child have up to £5,000 cash savings in an ISA or savings account compared to almost a third (30%) of those who didn't. Those without savings are also at greater risk getting into debt due to missed payments.
79% of adults who didn't receive financial education have fallen behind on utility bills or council tax payments over the last six months.
A fifth (20%) of those who received financial education said it would take them a short amount of time, from seven months to a year, to save up to £20,000 for a big expenditure such as a wedding, car or a trip abroad.

Almost a third (31%) who didn't receive financial education when they were younger said that saving up for a big sum like £20,000 is unachievable for them.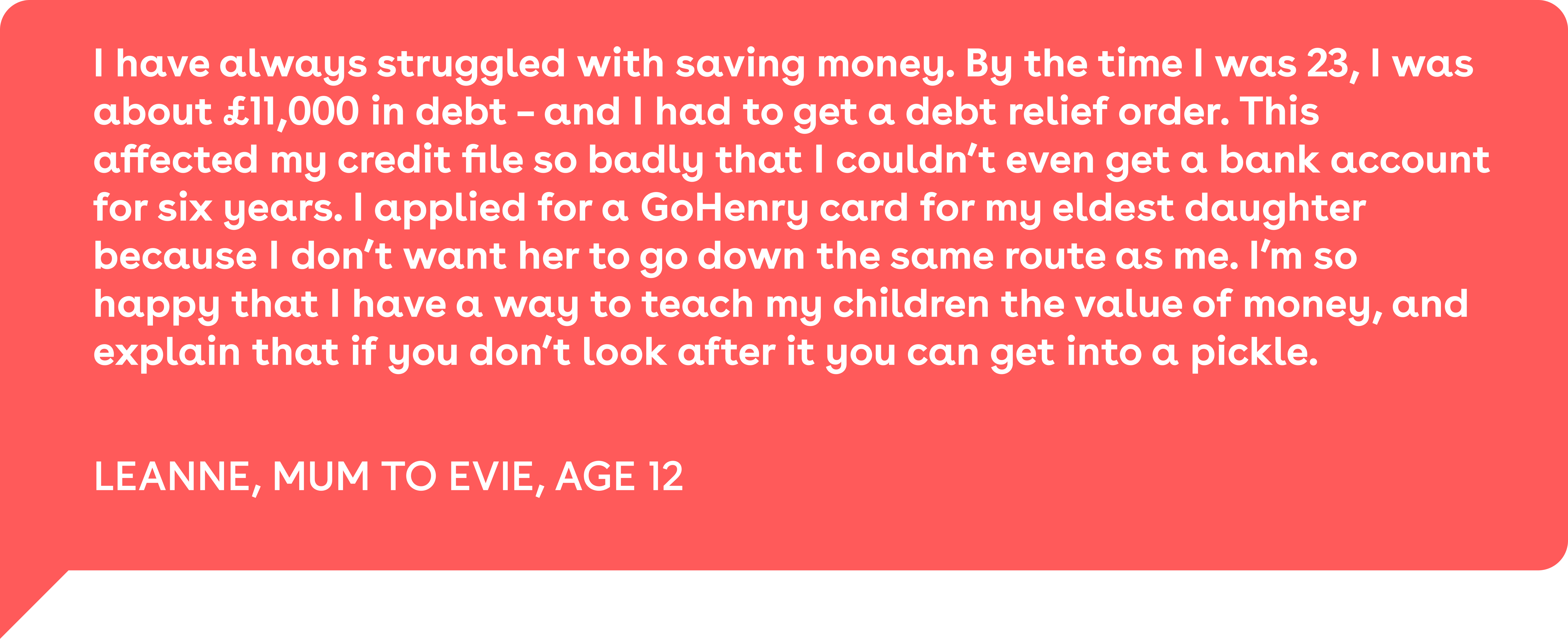 Reducing unemployment and creating wealth
Our research also indicates that prioritising financial education will benefit the economy, adding an extra £6.98 billion into the UK economy each year, adding up to £202 billion by 2050. If all adults had the opportunity to receive financial education when they were school age, this could amount to an additional 76,400 businesses being formed each year – creating 123,000 direct jobs and reducing unemployment by 8%.
Stephen Lucas, Economist at Development Economics, says: "The opportunity to receive financial education clearly has powerful benefits for children later on in life. To me, the most important impact on the economy is the link between financial education and future attitudes towards starting a business. Around half of all job creation in the UK is driven by start-up and early growth stage businesses, so anything that has the potential to boost start-up rates has the potential to generate powerful effects on future levels of employment and wealth creation."
For a parent demo of Money Missions, simply tap 'learn' in your GoHenry app.
*Consumer survey was conducted by Censuswide in September 2021 with 2,000 adults (age 18+) and 1,000 children (age 6-18) in the UK.