There are lots of ways of giving to others: donating time, money or unused clothes and toys are great ways for kids to learn about the value of money. There's no need to focus solely on charitable donations, either — it feels good to treat a friend to an ice cream, buy a thoughtful birthday gift or perform random acts of kindness.
Would it surprise you to know that Gen-Zers and Millennials contribute the largest amount of money to charity, and they're twice as likely as any other generation to say they plan to give more in the next year? According to the Blackbaud Institute's 2018 study, The Next Generation of UK Giving, young donors gave £2.7bn to charity in 2017, which represents a whopping 30% of the total amount donated in the UK. Impressive!
Most children like the idea of helping others — and Generation-Z's enthusiastic participation in the recent climate change protests proves that they're passionate about supporting the causes that are close to their heart. The Blackbaud Institute's research reveals that Gen-Zers are most likely to donate to children's charities, along with those that support victims of crime and abuse, including shelters for the homeless and refugees and emergency relief. Amazingly, Gen-Z gave around £2.2million to over 4,800 different charities in 2017, even though many of them aren't yet old enough to earn their own money.
This is because young people can raise substantial amounts of money via donations and micro-donations (some as small as £1). Some retailers, like fashion platform Depop, are already making it easy for them to donate a percentage of the proceeds of their sales to charities.
Face-to-face giving
Social media has changed the way that many of us give to charity. It's never been easier to sponsor friends and family, and it only takes a couple of clicks to donate to birthday fundraisers and GoFundMe campaigns. Despite this, the Charities Aid Foundation (CAF) UK Giving 2019 report shows a steady decline in the number of people who have sponsored someone for charity and over half of donors (53%) prefer to donate by giving cash, rather than donating to an event or via a website.
Although it's easy to donate online it can feel a bit impersonal — which could be why the Blackbaud Institute's research found that face-to-face giving is still the most popular type of fundraising. Stopping to buy a Remembrance Day poppy, dropping coins in a collection bucket or putting your change in a charity box by the till are tangible ways to introduce kids to the concept of charitable giving. Physically handing over a donation makes it easier for kids to grasp where their money is going and how it can help those in need.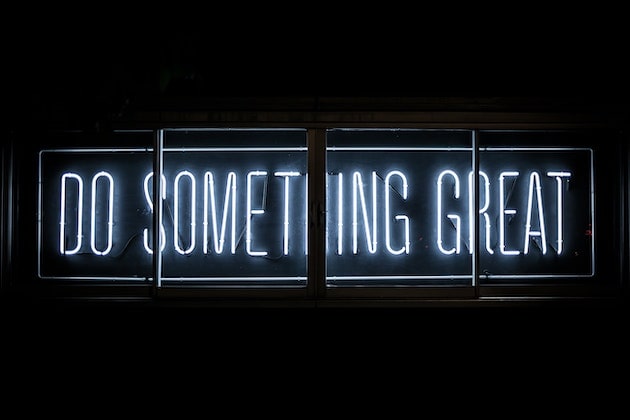 Taking part
Community events are another great way to introduce the idea of giving. Lots of schools organise sponsored fun runs or cake sales to get children involved in national fundraising events like Children in Need or Sport Relief. It doesn't matter whether your child chooses to be a participant or a sponsor, they'll make a valuable contribution whether they're taking part in a Mini Mile race or spending their pocket money on a delicious cupcake from the cake stand. Yum!
Of course, there are other ways to give which don't involve money at all. Volunteering is a great way for older children to give back: according to the British Heart Foundation, 46% of Generation-Z have volunteered for charities, with those aged 16-24 more likely to have done so than any other age group.
Younger kids, who aren't able to volunteer, could donate their unused or unwanted clothes or toys to charity. CAF found that giving goods to charity is the second most popular charitable activity, with over half (56%) of people saying that they have done so in the last year — as a bonus, it's also a great way to ensure that items are reused rather than ending up in landfill. Alternatively, you could encourage your child to choose an extra item at the supermarket to donate to your local food bank or animal sanctuary, and explain that it's going to help people within your community.
It's cool to be kind
With so much focus on charitable giving, it's easy to overlook the small acts of kindness that can make a real difference to someone's day. Treating a friend to some sweets or an ice cream, or setting some money aside to spend on Christmas and birthday presents helps your child to understand how rewarding it is to give back and encourages them to think about the ways that money can benefit the people around them. And don't forget to remind your children of the value of small gestures like helping an elderly neighbour or offering to make a cup of tea — this type of generosity doesn't cost a penny, but it really is priceless.