Have you ever wondered why your teen wants to spend endless Saturday afternoons hanging out at your local shopping centre? What's the appeal of trying on endless outrageous outfits? How many litres of bubble tea can one person drink? Don't they ever get bored?
Obviously, this is nothing new: shopping centres, along with high street stores and cafes, have long been popular spots for teenagers to get together with friends.
But what's changed is that kids and teens now love the high street experience way more than their parents – and their habits could hold the key to revitalising the retail industry.
Big spenders
We're used to hearing about Generation Z's digital natives living their lives (and spending their money) online. But when it comes to shopping, they're taking a more traditional approach.
gohenry data shows that British kids and teens are spending over half of their pocket money (53%) via debit card payments in store. Girls spend even more: their love of high street fashion means they spend 65% of their income in popular retail stores. In 2018 alone, 16-year-old girls collectively spent over £55 million in popular clothes shops for teenage girls, including Primark and New Look.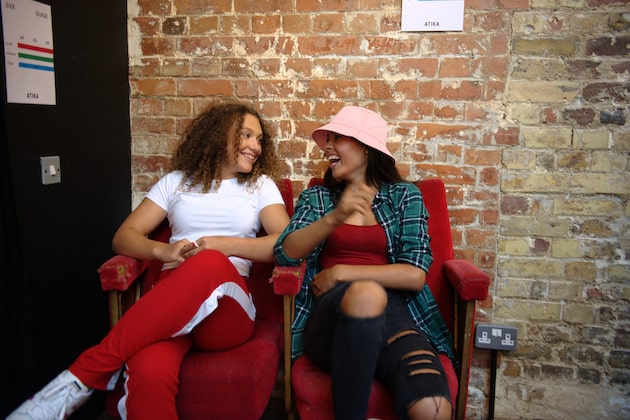 What's happening to the retail industry?
The last few years have been challenging for retail. In 2019, big name stores like Debenhams and Mothercare collapsed into administration. Others, including Boots and Marks & Spencer, announced store closures – with more expected to follow in 2020. According to analysts at Local Data Company, more than 12% of retail stores now stand empty.
December is usually a busy month for high street shopping as we rush to buy Christmas presents and stock up on everything we need for the big day. But, according to the latest high street sales report from the Office for National Statistics (ONS), sales slumped in December 2019. Worse still, consumer spending figures show that household spending dropped by 0.6% from November 2019, making it the fifth month in a row that sales failed to rise – the longest period since records began in 1996.
The joy of shopping
Despite declining sales figures, Generational expert Dr Eliza Filby believes that teenage girls' traditional shopping habits could ultimately be good news for high street retail brands. She told us: "For teenagers, the high street is still the area of social congregation where girls in particular are able to gather on a Saturday afternoon, shop, browse, share, enjoy – and experiment with make-up, clothes and food. The fun and social elements of shopping, and the way it makes you feel like a grown up, is really important – especially to girls."
This is certainly true for Claire, aged 13. She says: "I spend most of my money on clothes and really enjoy going to the high street and visiting clothes shops with my girlfriends. It's such a fun and sociable thing to do. Shopping on the internet is quite boring in comparison."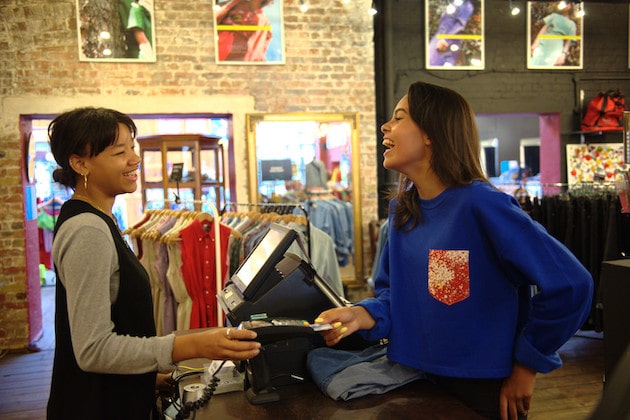 Bricks and clicks
So what would Gen-Z's ideal high street shopping experience look like? Dr Filby believes that young shoppers want the best of both worlds – offline shopping with the convenience of online shopping. For this reason, she says that retailers should think in terms of "bricks and clicks" to create a more fun and social experience.
She says: "Some high street stores are already doing this really well. One of the reasons Apple has become so successful is because you can go to the store to charge your phone, learn how to do new things – and shop. It's a place of learning and experimentation: where tech meets reality, online and offline."
As long as retail chains can still deliver on the value, choice and convenience offered by online stores, they have a great opportunity to attract new customers, boost sales and build brand loyalty. Cosmetics brand Glossier are a great example of this – Gen-Z and Millennial customers are queuing round the block to visit their latest pop-up in London's Covent Garden.
"Great in-store experiences stir teenagers' dreams, creativity and sense of individual expression," says Dr Filby. "This is the generation who are true digital natives and so a real experience – as opposed to an online experience – is a novelty."
So now you know why teens get so excited about an afternoon at the shops. You might dread the crowds, the queues and the banging music but, for Gen-Z, it's a creative, exciting and inspiring experience, which gives them an opportunity to try on different versions of the person they could grow up to be.