When lockdown measures were announced to combat COVID-19, kids' lives changed overnight. With no more playdates, trips to the playground, cinema visits and shopping trips on the horizon, children had to quickly adjust to home schooling, social distancing, and one hour of outdoor exercise each day.
So we're excited to share some new and exclusive gohenry data, which offers a unique insight into the habits of #kidsincaptivity. From a whopping 1159% increase on their spend with new subscription streaming service Disney+, to the incredible rise of girl gamers, and an impressive 260% increase in earnings from gardening, here's a snapshot of how kids' lives have changed due to coronavirus.
Spending during lockdown
The normal rules don't apply now shops are closed and kids are relying on screens for both education and entertainment.
Among UK customers, overall online spending increased by 65% in the first two weeks of lockdown. The biggest change took place among younger children: kids aged 6-9 spent 97% more online, and those aged 10-13 spent 76% more.
Now they can't pop to the shops or hang out with friends, most kids' spending is focused on gaming services.
At the start of lockdown, gohenry kids' spend at Nintendo shot up by 152% and Playstation saw an increase of 70%. Steam and Microsoft also saw an increase of 66% and 65%, respectively.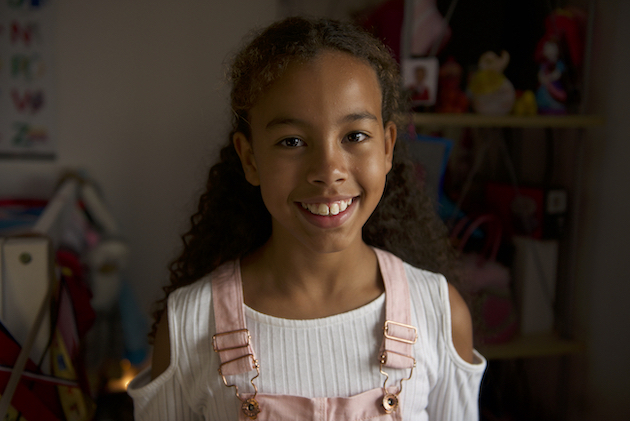 Girls' online spend increased more than boys' (by 77%, compared to 65%), but that's likely because, in normal life, girls spend more on the high street.
Even though their favourite stores are closed, lockdown hasn't diminished their love of fashion: girls are now spending 241% more at fashion retailer Shein. Obviously it's important to look your best for all those video calls!
During lockdown, girls are spending more on gaming, too. In late March / early April, girls' spend at Nintendo increased by a whopping 461%, and they spent 325% more than usual at games store Origin.
Kids' digital engagement agency Superawesome anticipates a near-quadrupling of screen time compared to life before coronavirus – and gohenry data reflects this shift.
Some kids are still spending in-store at supermarkets like ASDA, Tesco, Co-op and Waitrose, although the amount they're spending has dropped by 60-70%.
As shops start to reopen, it's worth remembering that, at the beginning of April, the contactless limit was raised to £45 to reduce the need for physical contact when making payments.
So don't forget to adjust your child's spending limit if you're worried they might be planning an epic spree once they're able to leave the house!
Leisure time in lockdown
Now kids and teens are staying at home with their families, their leisure activities have changed (and their Uber spend has dropped by 73%). They're spending much less on food delivery: their Deliveroo spend has fallen by 65%, and they're spending 63% less at Uber Eats – presumably because their parents are now paying for the pizza!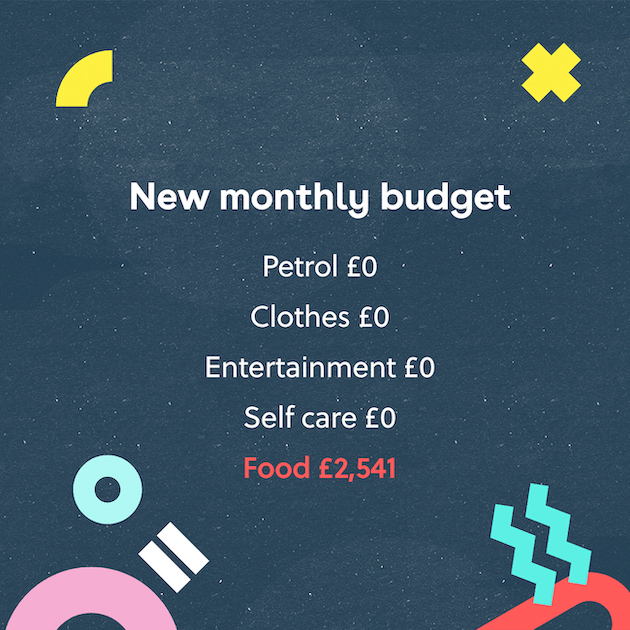 Although their downtime is dominated by gaming, new subscription streaming service Disney+ is also a big hit. Kids' spend on this service has shot up by 1159% since it launched at the end of March, and it's especially popular with girls, whose spend has increased by 1224%. Who doesn't want to comfort watch Toy Story, Mary Poppins Returns and The Lion King in these strange and unsettling times?
Earning money in lockdown
With so much more time to fill now schools are closed, parents are increasingly relying on paid tasks to keep kids busy. gohenry data suggests that there's no sign of kids being furloughed: they're still keeping up with the most popular household tasks, such as tidying their room, doing the dishes and tackling homework. In fact, kids and teens are boosting their earnings by filling their free time with more substantial projects.
We've noticed a whopping 260% increase in earnings from gardening, along with a 96% rise in earnings from washing the car. Even younger children are getting stuck into paid tasks: kids aged 6-9 have enjoyed a 335% boost to the amount they earn from gardening, and green-fingered 10-13 year-olds have seen their earnings from gardening rise by 311%.
Lockdown and social distancing have also changed the way that families celebrate special occasions. Since the start of lockdown, more than £500,000 in giftlinks have been sent to gohenry kids – that's a 126% increase on the amount sent pre-lockdown.
Giftlinks are a convenient way for self-isolating grandparents, aunts, uncles and godparents to send lockdown birthday gifts – and even the Easter Bunny set up an Emergency Egg Fund, via giftlinks, this year.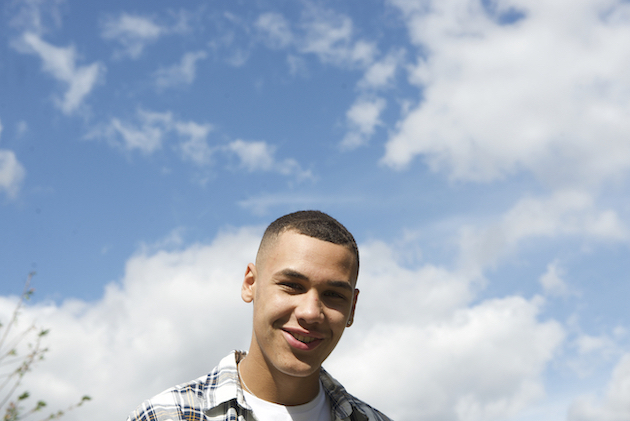 Saving money for life after lockdown
With fewer opportunities to spend their pocket money, gohenry kids are more committed to saving. We've mapped a 35% increase in savings since the start of lockdown, with girls stashing more of their cash than boys (38%, compared to 32%), and younger age groups saving most of all: 6-9 year-olds are saving 45% more than they did before the coronavirus crisis began.
This could be because their lockdown lifestyle has refocused their savings goals: expensive tech devices and gaming consoles are now right at the top of their wishlists. We've seen a 107% rise in the number of kids setting a saving goal to buy a Nintendo Switch, a 100% rise in those saving for a PC, and a 79% rise in those saving for an iPad.
By contrast, we've tracked just a 9% rise in kids saving for holidays. But that doesn't mean they aren't thinking about how they'll spend their time and money post-lockdown: we've seen a 54% rise in saving for summer and a 74% rise in saving for shopping. Some kids are looking even further ahead: we've seen a 30% increase in kids saving for Christmas.
Giving during lockdown
We're happy to report that, as kids adjust to lockdown, they're still focused on helping others. Since mid-March, there's been a 22% increase in donations to our charitable partner, the NSPCC – which proves gohenry kids are committed to giving back. The biggest increase was in children aged 6-9, who have donated 34% more than usual.
We're proud to share that gohenry kids have raised more than £10,000 for the NSPCC since the start of lockdown – what an incredible achievement!