We're excited to introduce the latest (and greenest) addition to our card collection. Meet our new Eco Card: a sustainable debit card that's not only made from plants, but also plants a tree when it's first used.
Sounds crazy? Let us explain…
We know that children and teenagers are becoming increasingly worried about the future of our planet. More than that, they're influencing their whole family's attitude towards the environment, too. With our young users leading the charge, we've introduced the first prepaid Visa debit card of its kind in the UK.
We've also partnered with Eden Reforestation Projects to plant a tree in celebration of the first time every Eco Card is used. Now, young people can learn the fundamentals of modern money management, with tools driven by their ideals.
"Encouraging eco-conscious purchases at a young age is key to developing a greener mindset and ensuring the future of our planet," says Eva Orahim of Eden Reforestation Projects.

"We're delighted to partner with gohenry and encourage children as young as six to give back to nature and make a positive impact through their money choices."
What it's made from
Unlike most debit and credit cards, which are made from PVC and can take up to 400 years to decompose, the gohenry Eco Card is made from a renewable material called polylactic acid (PLA). Regular plastic is made from petroleum, coal and crude oils, but PLA is derived from field corn waste. 🌽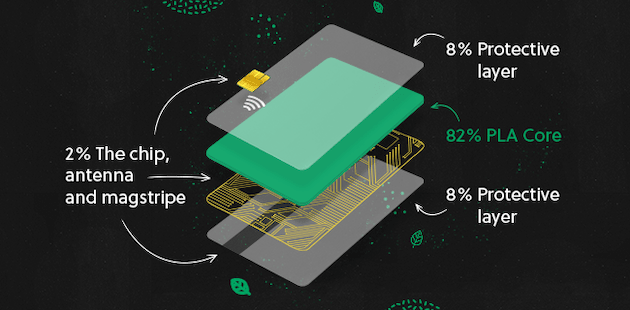 How to dispose of it
When you want to dispose of your Eco card, all you need to do is cut out the chip and magnetic strip, chop up the card to protect your personal details, and either put it in your food waste bin for the local council to transport it to a specialist industrial composting facilities, or in your standard rubbish bin (but don't put it in with your recycling!).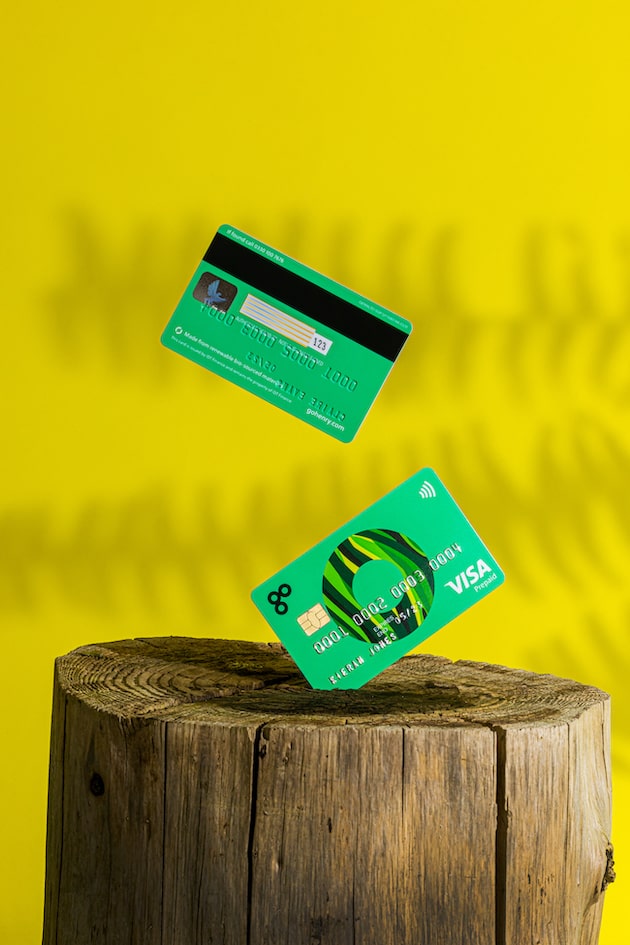 How we designed it
gohenry kids love to express themselves through their choice of card, so we knew that our Eco Card needed a standout design. Our young customers chose the exact shade of green, which represents growth and the natural world. The circular design references our 'go' logo and is symbolic of the Eco Card's life cycle.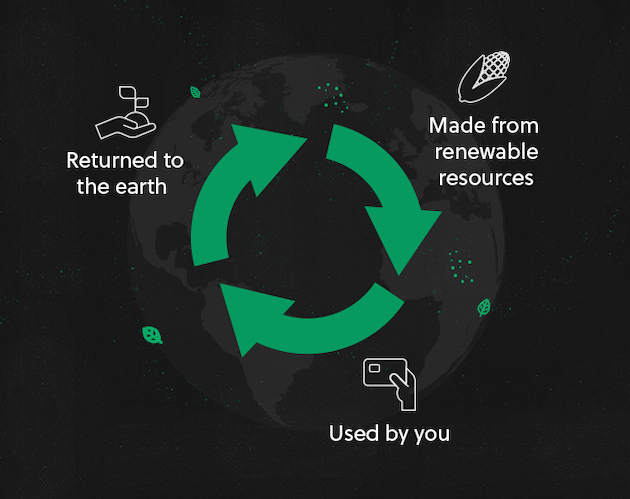 The vines you can see inside the circle are taken from our Lucie Corbasson 'wild card'. This represents the natural core of the card which is, of course, made from plants.
We think that our Eco Card makes the ultimate statement: every gohenry kid who carries it is committed to protecting the environment.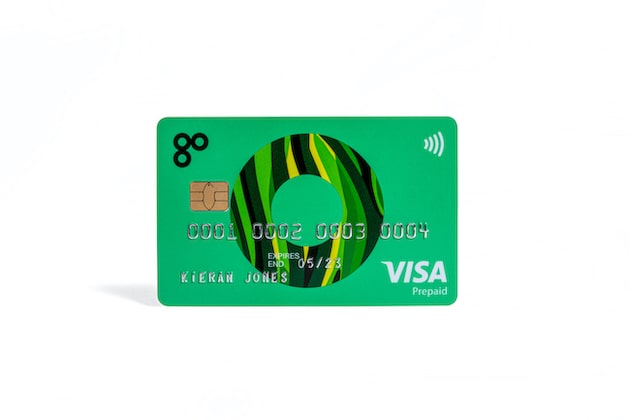 Eco Card's positive impact
All around the world, kids are taking action to protect the future of our planet. Now aged just 16 and 14, Nottinghamshire teens Amy and Ella Meek founded Kids Against Plastic in 2016.
In Stockholm, Greta Thunberg started skipping school to strike for climate action: a cause that later saw millions of children from 150 countries take part in the biggest ever global climate change protest in September 2019.
"We have a whole generation of no-nonsense kids leading the charge for a more environmentally-minded approach," says our gohenry founder, Louise Hill. "Our Eco Cards are designed to reflect this passion for the environment."
As the Eco Card is a low-energy product to produce, and composed of 82% bio-sourced renewable material, it helps to reduce plastic pollution. Not only that, our partnership with Eden Reforestation Projects actively helps children to protect the natural world. Our new trees will be planted in Madagascar, Mozambique, Kenya, Haiti, Indonesia and Nepal, for the purpose of reforestation, agroforestry (the combination of agriculture and forestry, which increases biodiversity), and to help reduce poverty through the employment of local villagers.
"We're all about encouraging smart choices in children and empowering Gen-Z to consider the impact of their purchases," says Louise. "We want to give our young customers the opportunity to go greener, while still taking part in the digital economy."