Giving Tuesday always takes place on the first Tuesday after Black Friday, which has come to represent the start of the Christmas shopping season. After several days of discount deals and seasonal spending, Giving Tuesday acts as a reminder that there are lots of ways we can help the charities, causes and communities that matter to us.
In 2020, £20.2 million was donated on Giving Tuesday, which is equivalent to almost £14,000 per minute, and a 43% increase from Giving Tuesday in 2019. With a range of high-profile supporters including Michelle Obama, The Duke and Duchess of Sussex, Malala and Lady Gaga, Giving Tuesday now holds the world record for the most money raised online for charity in 24 hours.
When did Giving Tuesday begin?
The first Giving Tuesday took place in the US in 2012, as a way to counteract the high consumer spending on Black Friday and Cyber Monday. It's now an independent nonprofit and a global movement that's based on the concept of 'radical generosity' – that the suffering of others should be as intolerable to us as our own suffering. Giving Tuesday exists to inspire generosity around the world because every act of generosity helps, and everyone has something to give.
How can I support Giving Tuesday?
This Giving Tuesday, you and/or your child can make a pledge to support any charity, big or small, that means something to you and your family.
There are all kinds of ways to support Giving Tuesday – whether you donate money, organise an event, like a bake sale, at school or work, or volunteer to share your skills or help out at a local food bank.
You can share your #GivingTuesdayPledge on social media in the days running up to Giving Tuesday, and on the day itself. This could be a pledge to set aside some regular time for volunteering, signing up for a sponsored event, or setting up a regular donation to charity.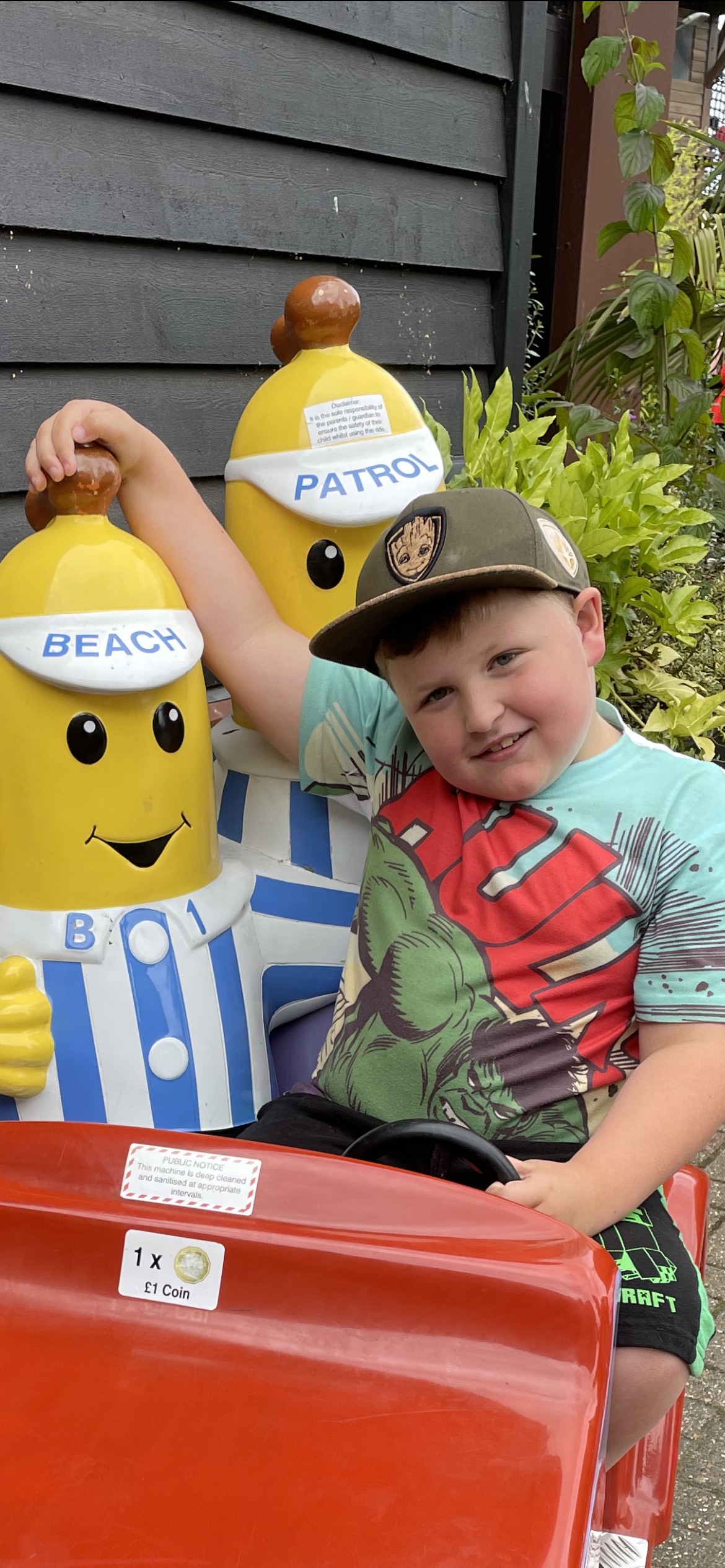 "I used my pocket money to raise money for the Afghan refugees"
When Oscar, age 6, saw a news report about Afghan refugees it made him so upset that he decided to do something to help. "We didn't realise he was watching until he started asking questions, and then he got really upset," says his mum, Kirsty. "He had a little cry, and a cuddle, and then he came up with the idea of using his GoHenry card to buy some drinks to sell at our upcoming yard sale, so that he could donate the proceeds to the refugees."
Kirsty says: "Oscar stood out front and said, "drinks for the refugees". I explained to the people walking past that he'd bought all the drinks with his own pocket money, and he was selling them to raise money for charity."

In total, Oscar raised £155, including £67 he made on the day, plus other donations. "It's a lot of money for a little boy, and we're beaming with pride," says Kirsty. "He's always been a kind little boy, and he's sensitive and thoughtful. He's very caring and doesn't like to see anyone hurt or upset, as it makes him sad."
Oscar is now collecting his old toys ready to donate, and he plans to sell the more expensive ones so that he can raise more money. "He was worried about the little boys and girls who haven't got anything, as well as those who were left behind in Afghanistan, so he wants to help them, too."
Teaching children about charity
Like Oscar, most children like the idea of helping others – and the GoHenry giving feature makes it easy for kids to donate a few pence of their pocket money to the NSPCC.
This is easy to set up in your child's GoHenry app, and just a few pence can make a big difference. To date, GoHenry kids have donated over £200,000 to the NSPCC, which is an incredible achievement considering that the average amount donated is 13p, with a weekly average donation of 7p.
Don't forget, there are lots of ways that kids can help without spending money – and Giving Tuesday gives us the opportunity to celebrate and encourage giving it all its forms.